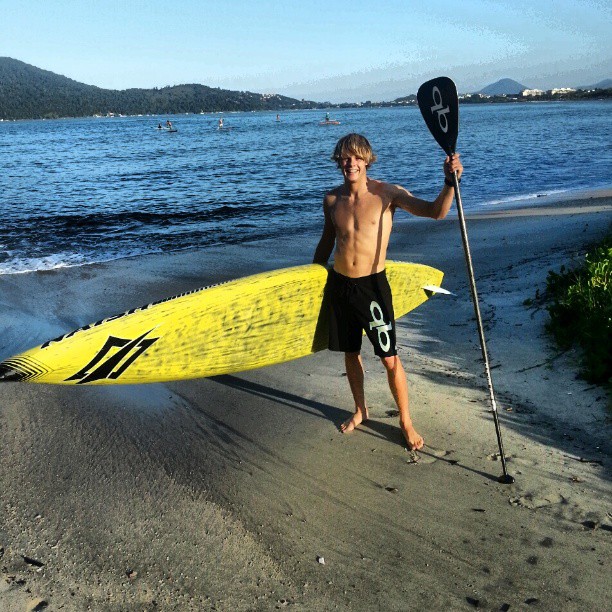 May 2, 2013
by Christopher Parker (@wheresbossman)
Casper Steinfath Joins FCS; The Danish Viking's Stellar Rise Continues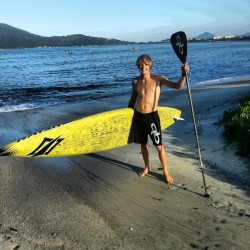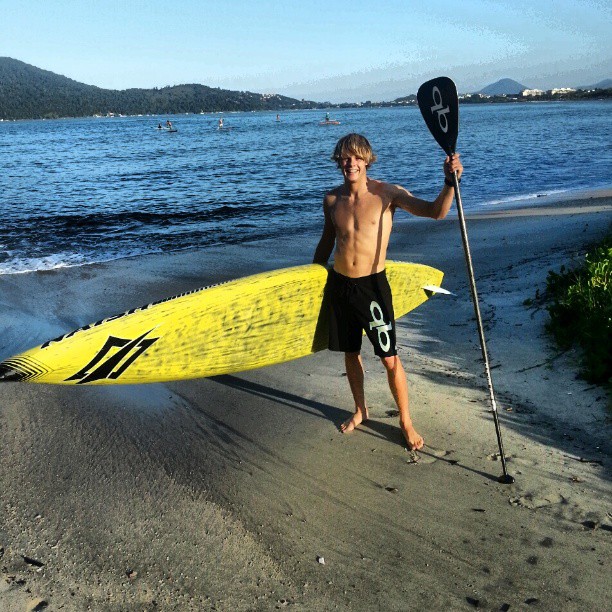 Not too many SUP racing fans had heard about Casper Steinfath a couple of years ago, at least not outside Europe. Then all of a sudden the Danish Viking went on a bender, recording one impressive result after another and picking up some serious attention (and sponsors) along the way.
Casper's rise through the ranks shows no signs of slowing down either. He's been in great form recently and just a couple of weeks ago signed with FCS, which will add another sticker to his board alongside those of Naish, Quickblade and Plasma.
Everybody that meets Casper is impressed with the young guy; he's nice, humble and gracious, but also an incredibly competitive paddler… And it's that competitive streak that's led to some big results in the past twelve months.
The young Dane started warming up during the 2012 European Summer racing season, which culminated in a 3rd place at the Lost Mills. Casper then carried that form all the way to the USA, where he scored an extremely impressive podium finish @ the 2012 Battle of the Paddle (aka the most stacked race ever) before featuring prominently at the World Series Finals.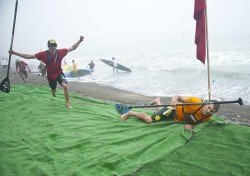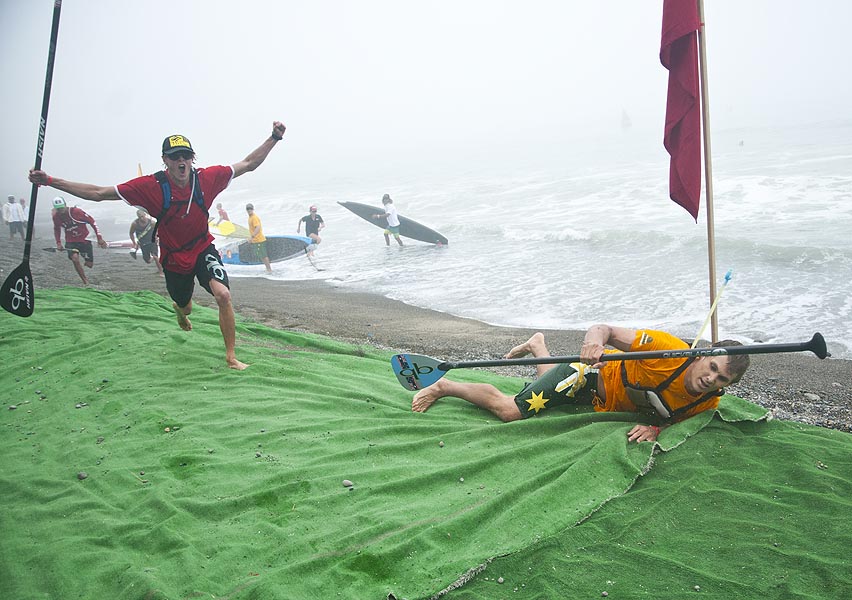 Not content with podium finishes, Casper went a couple of spots better at the 2013 ISA World Champs in Peru, battling to the line against his hero Jamie Mitchell in both the Distance and Technical Course races to claim one Silver and one Gold medal (oh and there was also that photo).
Following Peru it was a third place in the Stand Up World Series Chile, before an even more impressive third last weekend in the World Series Brazil Distance Race. In that race, as in Chile, the only guys in front of Casper were the two young superstars of SUP racing: Connor Baxter and Kai Lenny. And they weren't in front by a long way either.
All these results would be very impressive even if Casper had grown up in a SUP hot-spot such as Southern California, Hawaii or the Gold Coast. The fact that he grew up in Cold Hawaii, aka a small village in Denmark, makes it even more remarkable.
This week the Danish Viking is competing in the SUP surfing half of the Brazil event (yeah, he rips on a SUP surfboard as well as a SUP race board… annoying I know). Then after that it's back home to prepare for the big Summer of racing in Europe.
Casper's bag will be a little heavier on the next flight though; it'll be full of FCS fins and accessories now that he's part of the same team as Danny Ching, Travis Grant, Slater Trout, Eric Terrien and Candice Appleby.
Here's Casper's recap of his stellar form and new deal with FCS:
"I will be making my way home from Brazil on Monday. I have been on the road since the beginning of January and now I am really looking forward to spending some time at home in Cold Hawaii with my friends and family before the European race season begins. It's definitely gonna be a busy summer in Europe 🙂
So far 2013 has been a ground breaking year for me. I trained hard during the early winter months and set my focus on getting a solid start to the racing season. Winning the Technical Race and battling to the finish line next to my hero Jamie Mitchell at the ISA World Championship was like a dream come true! I think I even shocked myself with my performance, but it felt amazing. I can't wait to keep this momentum going and see how far I can push myself and everyone this season!
I am also really stoked to now be working with FCS. They have the biggest collection of surf/SUP accessories and fins out there, and I look forward to reaching new heights riding FCS.
Cheers! Surf's up!!"
You'll no doubt be hearing more from Casper in the next few months, as the world's elite descend on Europe for several weeks of big Stand Up Paddle races (which we're unofficially calling the European SUP Racing Tour).
You can also follow Casper's adventures @ CasperSteinfath.com and on Instagram…