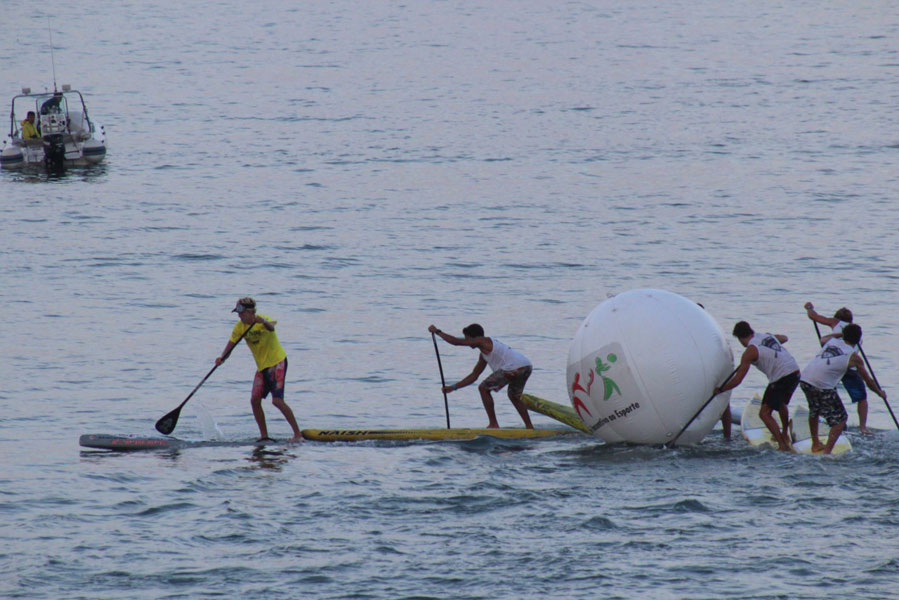 Connor Baxter Defeats Kai Lenny To Claim Ubatuba Grand Slam (Stand Up World Series Brazil)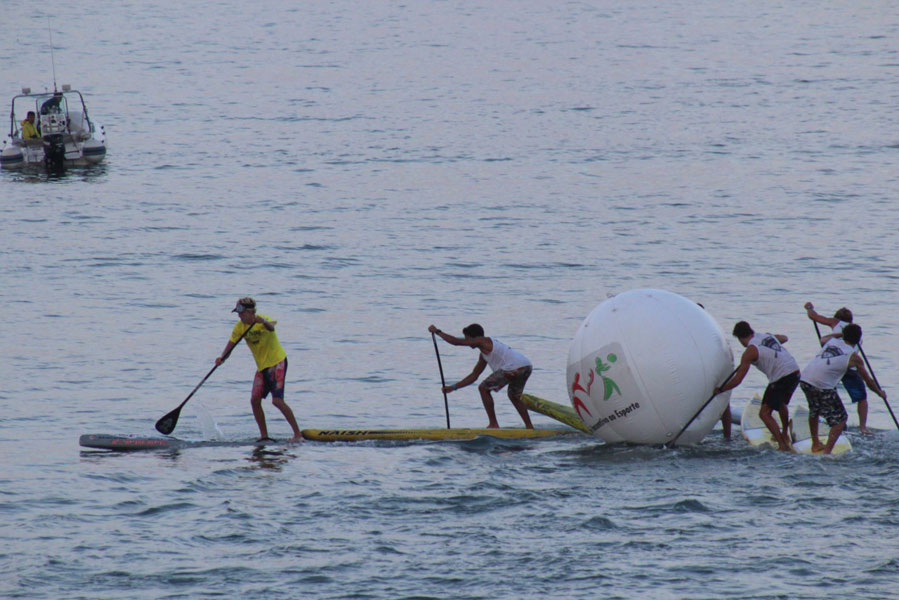 Connor Baxter has defeated arch rival Kai Lenny to claim the Ubatuba Grand Slam in Brazil, the second event of the 2013 Stand Up World Series. Connor took out both the Sprint Race (Saturday) and Long Distance Race (Sunday) to make it a clean sweep and establish an early lead in the World Series rankings.
Young gun Mo Freitas continued to rise through the ranks, claiming third in the Sprints against a string of in-form paddlers that included Zane Schweitzer, Kody Kerbox and Casper Steinfath. Mo then backed it up with a fourth in the distance event to take third place overall.
Take a look at the Ubatuba Grand Slam SUP race results below, then check back tomorrow for a full recap and more photos & video of the action from Brazil…
2013 Stand Up World Series Brazil – Ubatuba Grand Slam
Click "Sprints" or "Long Distance" to show results from each individual race

| # | Name | Sprints | Long Distance | OVERALL |
| --- | --- | --- | --- | --- |
| 1 | Connor Baxter | 0.7 | 0.7 | 1.4 |
| 2 | Kai Lenny | 2 | 2 | 4 |
| 3 | Mo Freitas | 3 | 4 | 7 |
| 4 | Zane Schweitzer | 4 | 7 | 11 |
| 5 | Kody Kerbox | 5 | 7 | 12 |
| 5 | Casper Steinfath | 9 | 3 | 12 |
| 7 | Vinicius Martins | 7 | 6 | 13 |
| 8 | Mario Cavaco Neto | 7 | 7 | 14 |
| 9 | Leonard Nika | 7 | 10 | 17 |
| 10 | Luis Carlos Guido | 14 | 4 | 18 |
| 11 | Noa Ginella | 6 | 14 | 20 |
| 12 | Paulo dos Reis | 11 | 11 | 22 |
| 13 | Fernando Stalla | 14 | 11 | 25 |
| 14 | Rafael Valentim | 13 | 13 | 26 |
| 15 | Americo Pinheiro | 14 | 15 | 29 |
| 16 | Arnaud Frennet | 14 | 16 | 30 |
| 17 | Jose Mendes | 14 | 17 | 31 |
| 18 | Bruno Pitanga | 14 | 19 | 33 |
| 19 | Antonio Carlos Bonfa | 11 | 25 | 36 |
| 19 | Sergio Prieto | 14 | 22 | 36 |
| 21 | Luciano Trombini | 14 | 23 | 37 |
| 22 | Marcelo Diaz | 14 | 24 | 38 |
| 23 | Michel Jonas | 14 | 26 | 40 |
| 24 | Edilson Assuncao | 25 | 18 | 43 |
| 25 | Thiago Pestiglioz | 25 | 20 | 45 |
| 26 | Luis Claudio Hulka | 25 | 21 | 46 |
| 26 | Carlos Bahia | 14 | 32 | 46 |
| 28 | Augusto Camargo | 25 | 27 | 52 |
| 29 | Ricardo Freitas | 25 | 28 | 53 |
| 30 | Dario Lima | 25 | 30 | 55 |
| 31 | Douglas Gurgel | 25 | 31 | 56 |
| 32 | Marcelo Gonzaga | 25 | 33 | 58 |
| 33 | Neno Matos | 33 | 29 | 62 |
Women's SUP racing
Placing/Name/Sprint/Long Distance/OVERALL
1 Ariela Cesar Pinto 2 0.7 2.7
2 Barbara Brasil 0.7 4 4.7
3 Lena Guimarães 3 2 5
4 Luciana Kern Malles 4 6 10
4 Monica J Pasco 7 3 10
6 Mariana de Capitane 6 5 11
7 Aline Adisaka 5 7 12