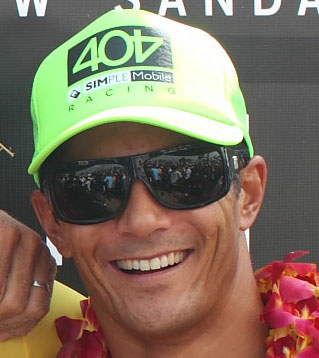 May 16, 2013
by Christopher Parker (@wheresbossman)
Danny Ching Signs Up For Molokai; Will This Be The Most Competitive Channel Crossing Ever?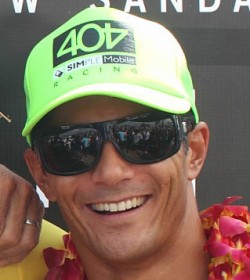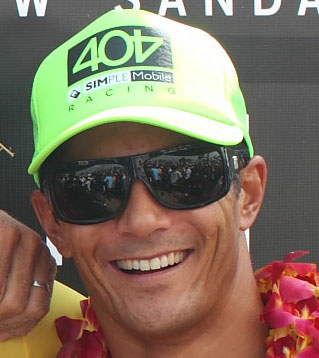 Danny Ching has just signed up for the solo SUP division of the Molokai 2 Oahu Paddleboard World Championships, setting the stage for perhaps the most competitive channel crossing ever.
Danny's confirmation means we could be in for an all-star battle royale this year, with Molokai 2013 potentially featuring Danny Ching vs. Connor Baxter vs. Dave Kalama vs. Travis Grant vs. Kai Lenny.
Add in the likelihood of gun paddlers such as Scott Gamble, Jeremy Riggs and Livio Menelau being in the race, and we should be set for an absolute cracker…
It was only last week that we were hoping Danny Ching and Connor Baxter would battle it out more often and it didn't take long for us to get our wish. This will be the first time Danny competes in the Molokai-2-Oahu SUP race, though he's no stranger to the channel crossing itself.
While Danny is famous in the SUP racing world for his string of BoP victories, the Californian actually feels right at home in Hawaii, having won the channel crossing race twice, albeit sitting in an outrigger canoe not standing on a SUP.
But while it was a different craft, Danny's victories in the OC-1 Molokai (which, like the paddleboard event, is considered the world championship of the sport) show that he's got the ability to match it with Connor Baxter and Dave Kalama, who between them have won the past three SUP titles.
Danny won 2013 Molokai OC-1 solo championship only a month ago, taking the title for the second time after his win in 2010. While OC-1 and SUP have plenty of differences, they have even more similarities. So Danny's canoeing background is important not just for proving he's able to race across the ocean for four hours straight, but also for being able to read conditions on the infamous Ka'iwi channel, which is priceless experience.
In short: The likes of Connor Baxter and Dave Kalama have several years of Molokai SUP races under their belt and have earned the right to start as favourites, but Danny Ching is more than familiar with the Channel of Bones as well.
So could we be so lucky? Could SUP racing fans be about to witness a Danny/Connor/Dave/Kai/Travis showdown on the most prestigious of battle grounds?
All we would need then is for Jamie Mitchell to rediscover his love of Molokai and give the SUP title a crack, though that won't be happening this year unfortunately. There's no guarantee Kalama will be in this year's race either, but after going so very close in 2012, and showing last weekend that he's still got it, we can only hope he throws his hat in the ring.
Connor Baxter is a certain starter though, as the Maui superstar will be looking for his third straight win this year. Connor was probably expecting to battle it out with his rival Kai Lenny for title #3, but by the looks of things he'll be a hunted man on many fronts, and it won't just be Danny Ching he has to watch out for…
Danny Ching will bring some extra buzz to this year's race for sure, but another serious contender could be Aussie Travis Grant. Trav is moving to Hawaii at the beginning of July and, more likely than not, will be competing in both the Maui-Molokai and Molokai-Oahu SUP races.
I've paddled next to (or rather, behind) this guy plenty of times, so I can say from first hand experience there's very few paddlers that match his downwind abilities. The Gold Coaster has been in fine racing form this year as well, claiming a hat-trick of big wins in Australia and New Zealand.
We also can't count out some of the guys I mentioned earlier; for example Scott Gamble was quite possibly leading the 2012 race before having to pull out with an injury. I say "possibly" because it's actually very hard to tell who's in front at any one moment during Molokai, with paddlers spread out for miles up and down the channel (often being totally isolated from their fellow competitors).
So there you go… Stacked field for Molokai 2013… The race is still over two months away but I think we can all officially start getting excited.