April 8, 2015
by Christopher Parker (@wheresbossman)
Confirmed: Team Hawaii Set To Compete At The ISA Worlds For The First Time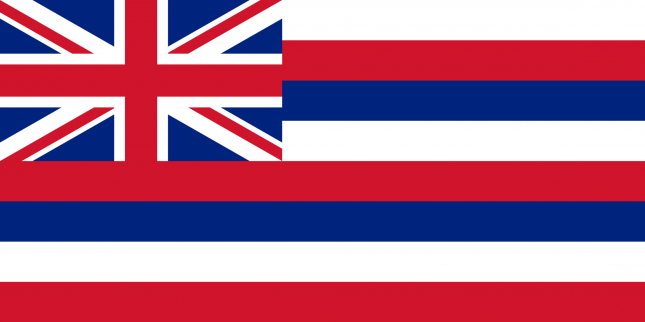 In what is a major step forward for the event, we can now confirm that Team Hawaii will compete at the ISA World Stand Up Paddle and Paddleboard Championship for the first time this year. After missing the 2012, 2013 and 2014 Championships, the Hawaiians have assembled a very strong lineup for the 2015 Worlds to be held in Mexico next month.
Led by current world #1 Connor Baxter and fellow superstars Zane Schweitzer and Mo Freitas, Team Hawaii will start one of the instant favourites when the festivities kick off in Sayulita on May 10th.
Team Hawaii adds another dimension to the Worlds following the very strong Team USA lineup that we revealed last week. Throw in three-time champions Team Australia, who we'll be announcing tomorrow (UPDATE: Team Australia lineup revealed), and we can finally look forward to a legitimate showdown between the ruling triumvirate of paddling powerhouses.
Team Hawaii @ the 2015 Worlds
Men's SUP Racing
Connor Baxter (Distance + Course)
Zane Schweitzer (Distance)
Mo Freitas (Course)
Women's SUP Racing
Rachel Bruntsch (Distance + Course)
Men's SUP Surfing
Zane Schweitzer
Mo Freitas
Women's SUP Surfing
Jenny "Waikiki Love" Lee
Men's Prone
Hunter Pflueger
Kai Hall
Women's Prone
Leane Darling
Team Managers
Matty Schweitzer
Robin Johnston
While the team is confirmed, the Hawaiians are still pushing to fully fund the squad and have setup a GoFundMe campaign to help get everyone to Mexico. The ISA Worlds is an event where paddlers compete for the love of their nation – there's no prize money on offer – so you're kindly welcome to contribute and make sure the Hawaiian crew can entertain us all in Sayulita.
Paddlers from Hawaii are a loyal and passionate bunch, so I'm sure they'll all give 110% as they fly the flag of their nation. For some people it may seem confusing that Hawaii and the United States are separate teams, however this continues a common, respectful theme that dates back to the early days of pro surfing. (And besides, if U.S. and Hawaii were one combined super team, the rest of the world would never have a chance…)
After their absence left a glaring hole in the first three World Championships, the Hawaiians rallied this year and were very determined to make it to Mexico. There's been a lot of work going on behind the scenes the past few months, with various stakeholders pushing the team along, however it seems that Maui-based Matty Schweitzer (older brother of Zane) and Oahu's Robin Johnston have been the major catalysts. Both will travel to Sayulita as Team Managers.
Looks like Connor will hold down the SUP Racing duties, competing in both the short and long course events. He'll be joined by Zane in the 20km race and Mo in the shorter course race, with those two doubling up on a place in the SUP surfing event as well. Kai Lenny was originally penciled in but ultimately his schedule simply didn't allow for it.
These three young guns need no introduction and will start as instant medal favourites in each race. Connor is… Connor. The kid is a freak and nobody would be surprised if he walked away with a pair of golds. There's a reason he's sitting clear on top of the SUP Racer World Rankings right now.
Zane has also been supremely impressive on the racing scene over the past 18 months, during which time he's officially completed the transition from "just a surfer" to all round paddling machine.
Meanwhile Mo, currently ranked #7 in the world, is a very serious threat in shorter races, especially if there are plenty of waves and buoy turns in the mix as there probably will be in Sayulita. This guy has been one of the most consistent performers at the BOP despite being a couple of years younger than most of the other wunderkinds, and having him paired up with Connor is a scary proposition for every other team.
Rachel Bruntsch, while not sharing the same status as her male team mates, is one of the most under rated paddlers on the women's scene and will add a whole lot of strength to the squad.
Jenny Lee is a strong chance in the women's surfing and will definitely pick up plenty of valuable points as the Hawaiians chase the overall team title. In the prone, I don't know too much about Hunter and Kai but I've heard they're both very quick. I also know that Leane finished third at last year's Molokai 2 Oahu.
So all in all a very strong lineup for Team Hawaii. This group is a legitimate chance to claim not only a bunch of individual golds but, perhaps even more importantly, the overall Team Champions trophy.
I don't think any team can overtake the Aussies when it comes to prone, which is critical as this discipline carries a disproportionately heavy weighting on the team leaderboard. However on the flip side, there aren't too many paddlers that can keep up with Connor, Zane and Mo, so this should be a very tight contest between USA, Hawaii and Australia.
Throw in some world beating paddlers from Mexico, Tahiti, France, Brazil, New Zealand, Denmark, Canada – the list goes on – and it looks like the 2015 Worlds will be the most competitive edition yet. By a long way.
The ISA still has a bit of work left to do and not every big name in the world will be competing, however I do believe Sayulita is going to be a real turning point. Finally, the words "World Championship" won't sound out of place…