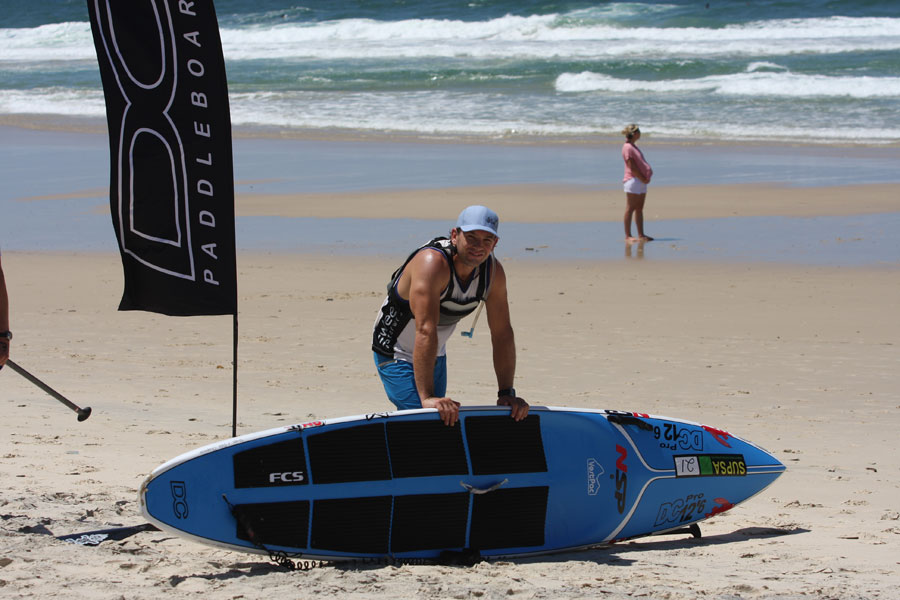 February 15, 2013
by Christopher Parker (@wheresbossman)
Here's Why I Wanna See Danny Ching And Kai Lenny Race Travis Grant Right Now…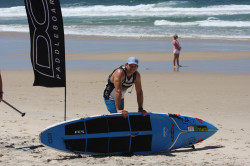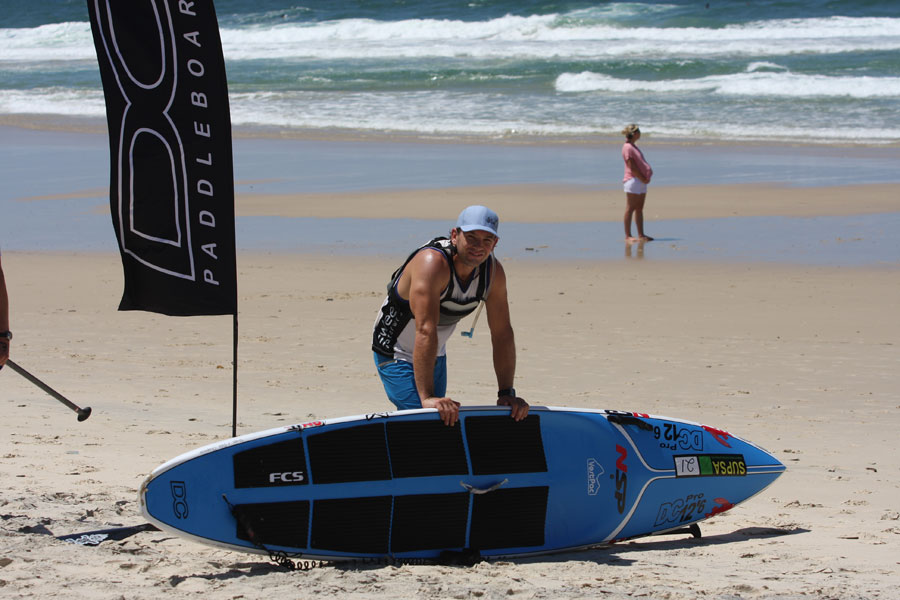 In a 21-day stretch between mid January and early February, Travis Grant won the two biggest races in Australia, finally shook off the cobwebs of his 2012 injury and thoroughly stamped his authority back on the sport of SUP racing.
Travis, who in my opinion is still one of the most underrated paddlers in the world, is on fire at the moment. Since signing with NSP late last year, the Gold Coaster's return from injury has been gathering momentum. There was a disappointing 5th in Sydney's 20 Beaches and some early prototype designs that weren't quite working for him, but now the former Battle of the Paddle winner has seemingly found his groove.
On January 19th Travis Grant won The Doctor in Western Australia, ahead of most of the country's best, then repeated it last weekend at the Gold Coast's 12 Towers race. Impressively, the wins came on different boards; 14′ in Perth and 12'6 on the Coast. Clearly his new relationship with NSP (and local shapers Dale Chapman and Alain Teurquetil) is paying off, with the champ commenting:
"It feels like it's all coming together; I'm almost back to form and the boards we have been refining feel amazingly fast and user friendly. To have a great 12'6 and 14′ so soon after signing with NSP, I couldn't have asked for a better beginning."
Right now I think Travis would give even Danny Ching and Kai Lenny, the #1 and #2 respectively in our recent Top 12 of 2012, something to chase. The only thing that'll stop Travis is the wind, or lack of it. This guy loves the bumps and on his day could beat anyone in a downwinder, but flat water isn't his favourite thing in the world. Rumour has it Trav will be in Europe for the big SUP races this June (almost all of which are dead flat), so it'll be interesting to watch those results.
Another interesting point is that the minor placings at both The Doctor and the 12 Towers were identical: Beau O'Brian 2nd, Lincoln Dews 3rd, Jake Jensen 4th. Those are also names you'll be seeing a lot more of in 2013, yet they're only a few of Australia's many elite Stand Up Paddlers. Yep, the Aussies bat deep…