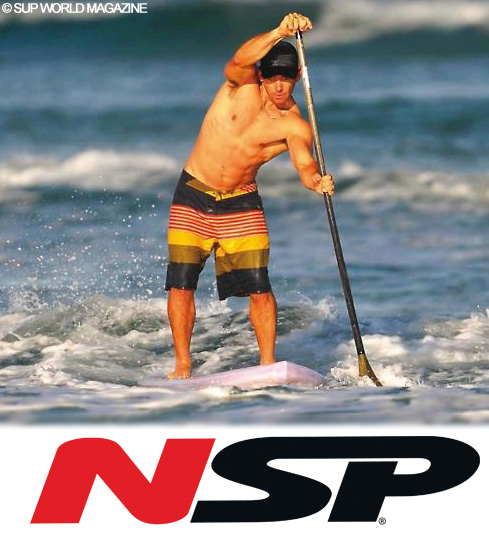 November 28, 2012
by Christopher Parker (@wheresbossman)
World Champ Travis Grant Signs With NSP; One Of SUP's Biggest Brands Gets Serious About Racing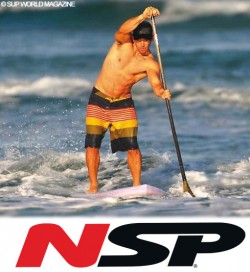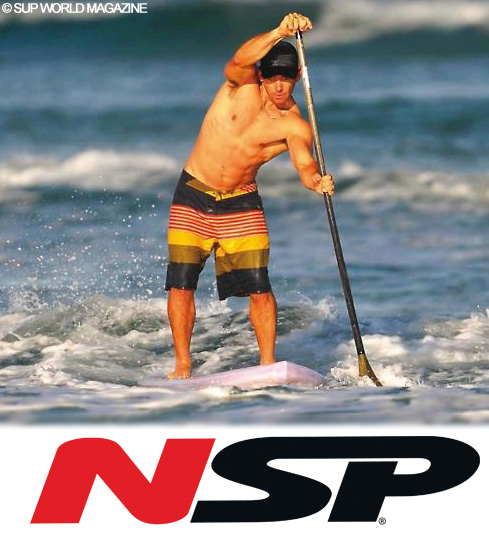 Battle of the Paddle winner, Waikiki Paddle Festival champion and current ISA World Title holder, Travis Grant has signed on to paddle for NSP.
Travis is one of the best paddlers in the world. His profile is definitely rising these days, but I'd still say he's the most underrated SUP racer in our sport. I chose him as the #1 paddler for the first half of 2012, and if it wasn't for a serious elbow injury sidelining him from the BOP, he may very well have carried that ranking right through to the end of the year.
Travis signing with NSP will come as a surprise to a lot of people. The brand simply isn't thought of as a major player in the racing side of Stand Up Paddling, but that's clearly something the company wants to change. Ask any hardcore SUP racer and they'd probably scratch their heads, but NSP is actually one of the largest SUP board manufacturers in the world, it's just that they've focused on surfing, recreational and touring boards the past few years. The brand already has 12'6″ and 14′ models available, but without dedicated team riders those boards didn't seem to be a major focus for the company. NSP is definitely taking SUP racing seriously now though, which they've made very clear by signing Travis Grant.
NSP have also joined forces with well-known Gold Coast shapers Dale Chapman and Alain Teurquetil, who produce DC Stand Up Paddleboards. Dale actually shaped Travis' boards a couple of years ago, before the champ signed with C4, so it's basically come full circle.
Dale will now have a shaping/manufacturing arrangement with NSP (much the same way that Surftech distributes Joe Bark's SUP boards) and will be working very closely with Travis to create the fastest stand up paddle boards possible. This close relationship was actually one of the big incentives for Travis to join NSP. The Aussie enjoyed success with C4, and being a very loyal guy he simply wasn't going to change teams easily.
Dale and Travis have already started working together to produce a SUP race board that can win some big events in 2013, with several designs already being tested on the Gold Coast. NSP will be using these prototypes as the basis for some of their production race boards, which should hit shops in the first half of next year. NSP will also be working with well known New Zealand naval architect, paddler and experimental board shaper Craig Loomes to further extend their new line-up.
This new deal between NSP and Travis Grant is exciting not just for the well-respected Aussie paddler himself, but for the whole sport of Stand Up Paddle racing in general. NSP already have a large foothold around the world through their recreational SUP board manufacturing and distribution, so when you combine that with the experience of people such as Dale, Craig and Travis, there could be some very exciting SUP race boards reaching us regular paddlers in 2013.