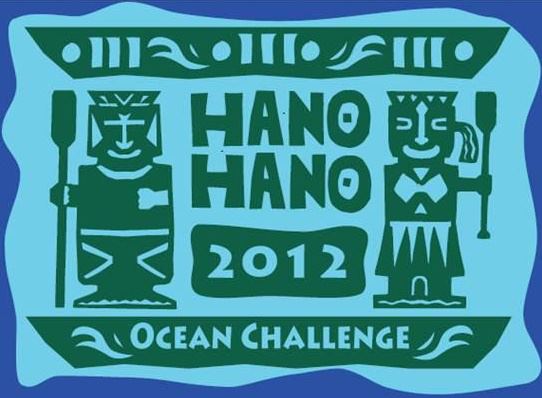 January 29, 2012
by Christopher Parker (@wheresbossman)
[RESULTS] 2012 Hanohano Huki Ocean Challenge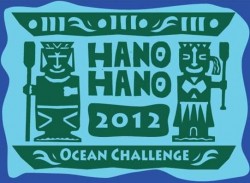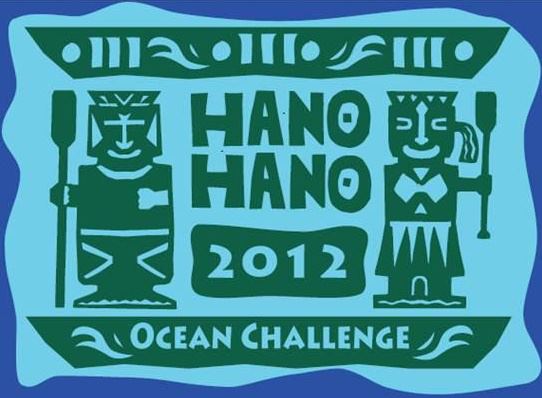 UPDATE: 2013 Hanohano race results
*****
Results from the 2012 Hanohano Huki Ocean Challenge in San Diego (Saturday 28th January).
The race was held in Mission Bay and saw over 600 paddlers (around 350 on Stand Up Paddle boards) come out for California's first big race of 2012. Epic!
Perpetual favourite Danny Ching took out the 14′ division and also pushed the overall winner Thomas Maximus (Unlimited), all the way to the line (watch the video below). While in the 12'6″ class, the big winners were Slater Trout and Brandi Baksic.
Huge credit to the the race organisers as well, for pulling off what sounds like an awesome event while managing to deal with a record number of paddlers.
★★ Scroll down to see the initial race RESULTS ★★

(Thanks to SUPConnect for the vid!)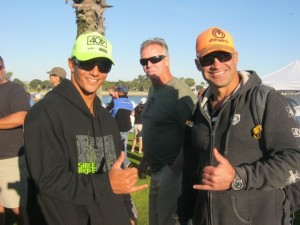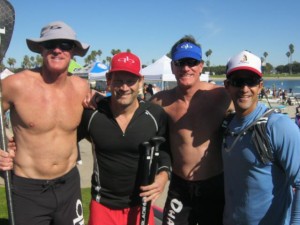 (Thanks to Victory KoreDry for the pics)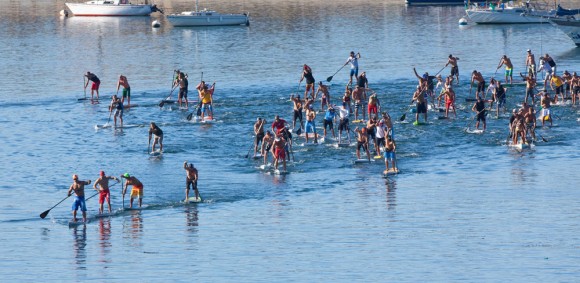 (Thanks to Quickblade Paddles for the pic)

(Thanks to Boardworks for the vid!)
*****
2012 Hanohano Ocean Challenge RESULTS
Overall Line Honours
1st: Thomas Maximus, Unlimited (36:44)
2nd: Danny Ching, 14′ (36:46)
3rd: Jim Terrell, Unlimited (37:28)
4th: Karl Ring, Unlimited (37:48)
5th: Dick DeBoer, Unlimited (38:20)
6th: Steve Boehne, Unlimited (38:28)
7th: Jared Vargas, Unlimited (38:31)
8th: Anthony Vela, 14′ (38:32)
9th: Brian Stockdale, Unlimited (38:43)
10th: Eric Starnes, 14′ (38:50)
Men's 12'6″
1st: Slater Trout
2nd: Rami Zur
3rd: Brian Murphy
4th: Dave Boehne
5th: Mark Field
Men's 14′
1st: Danny Ching
2nd: Anthony Vela
3rd: Eric Starns
4th: Matt Becker
5th: Chance Fielder
Men's Unlimited
1st: Thomas Maximus
2nd: Jim Terrell
3rd: Karl Ring
4th: Dick DeBoer
5th: Jared Vargas
Women's 12'6″
1st: Brandi Baksic
2nd: Maggie Hogan
3rd: Allison Riddle
4th: Kristin Thomas
5th: Antoinette Cocco
Women's 14′
1st: Suzy Strazzulla
2nd: Julie Wolf
3rd: Leah Reese
4th: Jill Vickery
Women's Unlimited
1st: Terri Plunket