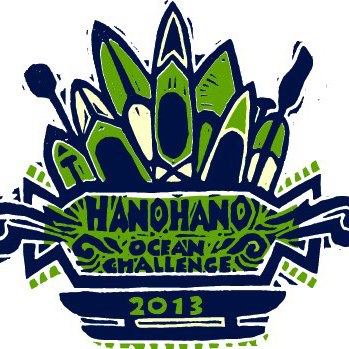 January 26, 2013
by Christopher Parker (@wheresbossman)
[RESULTS] 2013 Hanohano Huki Ocean Challenge, San Diego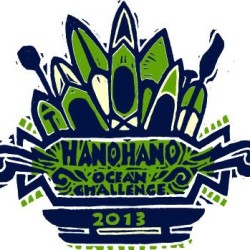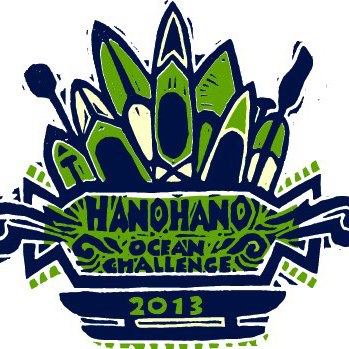 One of the biggest events on the SoCal racing scene, the 2013 Hanohano Huki Ocean Challenge, has just wrapped up in San Diego.
This is the race that attracted a record turnout last year and despite some misty conditions, there were over 400 paddlers again this year, including 200+ in the SUP race alone.
Results have just come through and it looks like Thomas Maximus won the overall line honours just ahead of Rob Rojas. Olympic Gold Medallist Krisztina Zur was the #1 female, while France's Greg Closier took out the 12'6.
It was also a very impressive paddle by Matt Becker, who took out the victory in the 14′ class and kept pace with most of the Unlimited paddlers as well.
Check out the full SUP race results below (or click here to see results from the other races – OC1, surf ski, prone, etc). There's also some great photos up on the official Hanohano Facebook page.
2013 Hanohano Huki Ocean Challenge SUP Race RESULTS
Click "M/F" to switch between Men's and Women's Results
Click "Class" or "Division" to sort results by Board Class or Age Division
Click "Time" to reset the results

| # | M/F | M/F # | Name | Time | Class | Class # | Division | Div # |
| --- | --- | --- | --- | --- | --- | --- | --- | --- |
| 1 | M | 1 | Thomas Maximus | 0:43:19 | Unlim | 1 | 40-49 | 1 |
| 2 | M | 2 | Rob Rojas | 0:43:38 | Unlim | 2 | 20-29 | 1 |
| 3 | M | 3 | Dane Deboer | 0:45:28 | Unlim | 3 | 40-49 | 2 |
| 4 | M | 4 | Jared Vargas | 0:46:57 | Unlim | 4 | 20-29 | 2 |
| 5 | M | 5 | Dan Shoemaker | 0:47:05 | Unlim | 5 | 40-49 | 3 |
| 6 | M | 6 | Matt Becker | 0:47:13 | 14' | 1 | U19 | 1 |
| 7 | M | 7 | Chris Hill | 0:47:23 | Unlim | 6 | 20-29 | 3 |
| 8 | M | 8 | Jeff Erickson | 0:47:31 | Unlim | 7 | U19 | 1 |
| 9 | M | 9 | Brendan Light | 0:48:12 | Unlim | 8 | 20-29 | 4 |
| 10 | M | 10 | Brian Murphy | 0:48:16 | 14' | 2 | 20-29 | 1 |
| 11 | M | 11 | Rami Zur | 0:48:18 | 14' | 3 | 20-29 | 2 |
| 12 | M | 12 | Chance Fielder | 0:48:24 | 14' | 4 | 40-49 | 17 |
| 13 | M | 13 | Stephen Sinkus | 0:48:31 | 14' | 5 | 20-29 | 3 |
| 14 | M | 14 | Gregory Closier | 0:48:47 | 12'6 | 1 | 20-29 | 1 |
| 15 | M | 15 | Karl Ring | 0:49:05 | 14' | 6 | 40-49 | 18 |
| 16 | M | 16 | Sean Pangelinan | 0:49:14 | 14' | 7 | 20-29 | 4 |
| 17 | M | 17 | Brennan Rose | 0:49:25 | 12'6 | 2 | 20-29 | 2 |
| 18 | M | 18 | Chuck Glynn | 0:49:41 | 12'6 | 3 | 20-29 | 3 |
| 19 | M | 19 | Chance Uptmore | 0:49:59 | Unlim | 9 | 20-29 | 5 |
| 20 | M | 20 | Willis Brown | 0:50:14 | 12'6 | 4 | 20-29 | 4 |
| 21 | M | 21 | Donald Miralle | 0:50:22 | 14' | 8 | 20-29 | 5 |
| 22 | M | 22 | Denis Poroy | 0:50:27 | 14' | 9 | 40-49 | 19 |
| 23 | M | 23 | Nevvar Hickmet | 0:50:44 | 14' | 10 | 40-49 | 20 |
| 24 | M | 24 | John Becker | 0:50:47 | 14' | 11 | 50+ | 1 |
| 25 | F | 1 | Krisztina Zur | 0:50:52 | F12'6 | 5 | 20-29 | 1 |
| 26 | M | 25 | James Donovan | 0:51:07 | 12'6 | 6 | 20-29 | 5 |
| 27 | M | 26 | Guillaume Escarguel | 0:51:13 | 14' | 12 | 40-49 | 21 |
| 28 | M | 27 | Mark Athanacio | 0:51:18 | 12'6 | 7 | 40-49 | 1 |
| 29 | M | 28 | EJ Johnson | 0:51:20 | 12'6 | 8 | 40-49 | 2 |
| 30 | M | 29 | Brian Haag | 0:51:47 | 14' | 13 | 20-29 | 6 |
| 31 | M | 30 | Belar Diaz | 0:51:52 | 12'6 | 9 | 20-29 | 6 |
| 32 | M | 31 | Michael Tavares | 0:51:56 | 12'6 | 10 | 20-29 | 7 |
| 33 | M | 32 | Mike Vaughan | 0:52:01 | Unlim | 10 | 40-49 | 4 |
| 34 | M | 33 | Reese Schwab | 0:52:03 | Unlim | 11 | U19 | 2 |
| 35 | M | 34 | Scott Rose | 0:52:11 | 14' | 14 | 40-49 | 22 |
| 36 | M | 35 | Mark Field | 0:52:36 | 12'6 | 11 | 50+ | 1 |
| 37 | M | 36 | Rod Loftis | 0:52:44 | 14' | 15 | 40-49 | 23 |
| 38 | M | 37 | Ryan Mcdonnell | 0:52:49 | 12'6 | 12 | 20-29 | 8 |
| 39 | M | 38 | Steve Chrapchynski | 0:53:00 | 14' | 16 | 40-49 | 24 |
| 40 | M | 39 | Clayton Walking Eagle | 0:53:02 | 12'6 | 13 | 20-29 | 9 |
| 41 | M | 40 | Brody Welte | 0:53:05 | 12'6 | 14 | 20-29 | 10 |
| 42 | M | 41 | Eric Diggins | 0:53:11 | 12'6 | 15 | 40-49 | 3 |
| 43 | M | 42 | Ryan Cooke | 0:53:14 | 14' | 17 | 20-29 | 7 |
| 44 | M | 43 | Darren Del Monico | 0:53:17 | 14' | 18 | 40-49 | 25 |
| 45 | M | 44 | Martie Wells | 0:53:34 | 14' | 19 | 50+ | 2 |
| 46 | M | 45 | Wayne Buckingham | 0:53:36 | 14' | 20 | 50+ | 3 |
| 47 | M | 46 | Dale Marnati | 0:53:39 | 14' | 21 | 50+ | 4 |
| 48 | M | 47 | Sean Tiner | 0:54:06 | Unlim | 12 | 20-29 | 6 |
| 49 | M | 48 | Rich Hill | 0:54:16 | 14' | 22 | 50+ | 5 |
| 50 | M | 49 | Shawn Fejerang | 0:54:23 | 12'6 | 16 | U19 | 1 |
| 51 | M | 50 | Mark Miyamoto | 0:54:24 | 14' | 23 | U19 | 2 |
| 52 | M | 51 | Noa Hopper | 0:54:30 | 12'6 | 17 | U16 | 1 |
| 53 | M | 52 | Sean Mchugh | 0:54:44 | 14' | 24 | 40-49 | 26 |
| 54 | M | 53 | Robert Howson | 0:54:57 | 12'6 | 18 | 50+ | 2 |
| 55 | M | 54 | Andew Mencinsky | 0:55:07 | 14' | 25 | 40-49 | 27 |
| 56 | M | 55 | Greg Welch | 0:55:13 | 12'6 | 19 | 40-49 | 4 |
| 57 | M | 56 | Adam Crawford | 0:55:16 | 14' | 26 | 50+ | 6 |
| 58 | M | 57 | Mark Pighini | 0:55:18 | 14' | 27 | 50+ | 7 |
| 59 | M | 58 | Ryan Ekedal | 0:55:23 | 14' | 28 | 20-29 | 8 |
| 60 | F | 2 | Leah Beebe | 0:55:29 | F14' | 29 | 20-29 | 1 |
| 61 | M | 59 | Tony Zandovskis | 0:55:31 | 14' | 30 | 20-29 | 9 |
| 62 | M | 60 | Richard Davidson | 0:55:41 | 14' | 31 | 50+ | 8 |
| 63 | M | 61 | Steve Maher | 0:55:46 | 14' | 32 | 20-29 | 10 |
| 64 | M | 62 | John Gossett | 0:55:49 | 14' | 33 | 50+ | 9 |
| 65 | M | 63 | Nicholas Scheel | 0:56:00 | 12'6 | 20 | U16 | 2 |
| 66 | M | 64 | Mark Andrews | 0:56:06 | 14' | 34 | 50+ | 10 |
| 67 | M | 65 | Matt Hughes | 0:56:08 | 12'6 | 21 | U19 | 2 |
| 68 | M | 66 | Sean Sullivan | 0:56:11 | 14' | 35 | 50+ | 11 |
| 69 | M | 67 | Mark Stavron | 0:56:15 | 14' | 36 | 50+ | 12 |
| 70 | M | 68 | Danny Demichele | 0:56:31 | 14' | 37 | 20-29 | 11 |
| 71 | F | 3 | Kristin Thomas | 0:56:34 | F12'6 | 22 | 50+ | 1 |
| 72 | M | 69 | Andre Niemeyer | 0:56:41 | 12'6 | 23 | 20-29 | 11 |
| 73 | M | 70 | Jeff Archer | 0:56:43 | 14' | 38 | 40-49 | 28 |
| 74 | M | 71 | Stewart Winkler | 0:56:46 | 14' | 39 | 40-49 | 29 |
| 75 | M | 72 | Rich Long | 0:56:56 | 14' | 40 | 40-49 | 30 |
| 76 | F | 4 | Jaime Donnelly | 0:56:58 | F12'6 | 24 | 20-29 | 2 |
| 77 | M | 73 | Lawrence Johnson | 0:57:00 | 12'6 | 25 | 40-49 | 5 |
| 78 | M | 74 | Jeremy Jones | 0:57:08 | 12'6 | 26 | 40-49 | 6 |
| 79 | M | 75 | Matt Lentz | 0:57:21 | 14' | 41 | 20-29 | 12 |
| 80 | M | 76 | Ian Light | 0:57:25 | 12'6 | 27 | U16 | 3 |
| 81 | M | 77 | Mark Becker | 0:57:31 | 14' | 42 | 50+ | 13 |
| 82 | M | 78 | David Aguon | 0:57:39 | 14' | 43 | 20-29 | 13 |
| 83 | M | 79 | Dwayne Bora | 0:57:40 | 14' | 44 | 50+ | 14 |
| 84 | F | 5 | Ruthy Vesler | 0:57:47 | F12'6 | 28 | 20-29 | 3 |
| 85 | M | 80 | Joseph Mosquera | 0:57:49 | 14' | 45 | 20-29 | 14 |
| 86 | F | 6 | Kerstin Ouellet | 0:57:52 | F12'6 | 29 | 40-49 | 1 |
| 87 | M | 81 | John Carney | 0:57:54 | 14' | 46 | 40-49 | 31 |
| 88 | M | 82 | Johnny Kessel | 0:57:58 | 14' | 47 | 40-49 | 32 |
| 89 | M | 83 | Alia Long | 0:58:01 | 12'6 | 30 | 50+ | 3 |
| 90 | M | 84 | Jeremiah Murphy | 0:58:04 | 12'6 | 31 | 40-49 | 7 |
| 91 | M | 85 | Bill Randoll | 0:58:13 | 12'6 | 32 | 50+ | 4 |
| 92 | F | 7 | Maria Randle | 0:58:31 | F12'6 | 33 | 40-49 | 2 |
| 93 | F | 8 | Terri Plunkett | 0:58:33 | F12'6 | 34 | 40-49 | 3 |
| 94 | M | 86 | Tommy Perez | 0:58:35 | 14' | 48 | 20-29 | 15 |
| 95 | M | 87 | Stephen Sorbom | 0:58:38 | 12'6 | 35 | U19 | 3 |
| 96 | M | 88 | Jim Oleson | 0:58:40 | 14' | 49 | 50+ | 15 |
| 97 | M | 89 | Jeff Koch | 0:58:43 | 12'6 | 36 | 50+ | 5 |
| 98 | M | 90 | Larry Bounds | 0:58:44 | 14' | 50 | 50+ | 16 |
| 99 | M | 91 | Wade Williford | 0:58:56 | 14' | 51 | 40-49 | 33 |
| 100 | M | 92 | Bert Wells | 0:59:08 | 12'6 | 37 | 50+ | 6 |
| 101 | M | 93 | Daniel Russell | 0:59:11 | 12'6 | 38 | U16 | 4 |
| 102 | M | 94 | Manny Vargas | 0:59:15 | 12'6 | 39 | 40-49 | 8 |
| 103 | F | 9 | Jill Vickery | 0:59:19 | F12'6 | 40 | 40-49 | 4 |
| 104 | M | 95 | Brook Staples | 0:59:20 | 14' | 52 | 40-49 | 34 |
| 105 | M | 96 | Richard Alleshouse | 0:59:31 | 12'6 | 41 | 20-29 | 12 |
| 106 | M | 97 | Enzio Buscemi | 0:59:32 | 14' | 53 | 40-49 | 35 |
| 107 | M | 98 | Peter Durdaller | 0:59:34 | 14' | 54 | 50+ | 17 |
| 108 | M | 99 | Collin Bautista | 0:59:36 | 14' | 55 | U19 | 3 |
| 109 | M | 100 | Luke Vickery | 0:59:40 | 14' | 56 | 20-29 | 16 |
| 110 | M | 101 | Rick Lombqardi | 0:59:52 | 14' | 57 | 20-29 | 17 |
| 111 | M | 102 | Rick Ranjo | 0:59:54 | Surf | 1 | 40-49 | 1 |
| 112 | M | 103 | Michael Copley | 0:59:55 | Surf | 2 | 50+ | 1 |
| 113 | M | 104 | Finn Dobkin | 1:00:00 | 12'6 | 42 | U19 | 4 |
| 114 | M | 105 | Tony Fajardo | 1:00:07 | 14' | 58 | 40-49 | 36 |
| 115 | M | 106 | Scott Robertson | 1:00:17 | 14' | 59 | 40-49 | 37 |
| 116 | M | 107 | Chris Koerner | 1:00:31 | 12'6 | 43 | 50+ | 7 |
| 117 | M | 108 | Mustafa Ismail | 1:00:36 | 14' | 60 | 40-49 | 38 |
| 118 | M | 109 | John Stallone | 1:00:40 | 12'6 | 44 | 50+ | 8 |
| 119 | M | 110 | Sasha Unruh | 1:00:46 | 12'6 | 45 | 20-29 | 13 |
| 120 | M | 111 | David Shoemaker | 1:00:52 | 14' | 61 | 40-49 | 39 |
| 121 | F | 10 | Sarah Messina | 1:01:04 | F12'6 | 46 | 20-29 | 4 |
| 122 | M | 112 | Steve Tarantino | 1:01:09 | 14' | 62 | 40-49 | 40 |
| 123 | M | 113 | John Bland | 1:01:26 | 12'6 | 47 | 50+ | 9 |
| 124 | M | 114 | Keith Mcnulty | 1:01:38 | 14' | 63 | 40-49 | 41 |
| 125 | M | 115 | John Rasimas | 1:02:22 | 14' | 64 | 40-49 | 42 |
| 126 | M | 116 | Brad Kingsley | 1:02:29 | 12'6 | 48 | 40-49 | 9 |
| 127 | M | 117 | Anthony Holland | 1:02:31 | 14' | 65 | 40-49 | 43 |
| 128 | F | 11 | Laura Demers | 1:02:34 | F12'6 | 49 | 20-29 | 5 |
| 129 | F | 12 | Susie Hopper | 1:02:48 | F12'6 | 50 | 40-49 | 5 |
| 130 | M | 118 | Yann Lauletta | 1:02:57 | 12'6 | 51 | U19 | 5 |
| 131 | F | 13 | Jane Staples | 1:03:05 | F12'6 | 52 | 40-49 | 6 |
| 132 | M | 119 | Micah Carlson | 1:03:10 | 12'6 | 53 | 20-29 | 14 |
| 133 | M | 120 | Matt Merrill | 1:03:14 | 14' | 66 | 20-29 | 18 |
| 134 | M | 121 | Bill Waters | 1:03:21 | 14' | 67 | 50+ | 18 |
| 135 | F | 14 | Shae Foudy | 1:03:24 | F12'6 | 54 | U16 | 1 |
| 136 | M | 122 | Craig Callender | 1:03:28 | 12'6 | 55 | 40-49 | 10 |
| 137 | F | 15 | Peggy Munoz | 1:03:31 | F12'6 | 56 | 50+ | 2 |
| 138 | F | 16 | Andrea Johnson | 1:03:35 | F12'6 | 57 | 40-49 | 7 |
| 139 | M | 123 | Jim Craig | 1:03:41 | 14' | 68 | 50+ | 19 |
| 140 | M | 124 | Tom Stephenson | 1:03:46 | 14' | 69 | 50+ | 20 |
| 141 | F | 17 | Michele Shoemaker | 1:03:51 | F12'6 | 58 | 40-49 | 8 |
| 142 | M | 125 | Sean Thomas | 1:04:01 | 14' | 70 | 40-49 | 44 |
| 143 | M | 126 | Peter Shoemaker | 1:04:04 | 12'6 | 59 | U16 | 5 |
| 144 | M | 127 | Gary Leong | 1:04:14 | 12'6 | 60 | 50+ | 10 |
| 145 | F | 18 | Tyler Jones | 1:04:30 | F12'6 | 61 | U16 | 2 |
| 146 | M | 128 | Danny Ching | 1:04:32 | 12'6 | 62 | 20-29 | 15 |
| 147 | M | 129 | Ryan Maloney | 1:04:38 | 12'6 | 63 | U16 | 6 |
| 148 | M | 130 | Mark Meierhoefer | 1:04:56 | 14' | 71 | 40-49 | 45 |
| 149 | M | 131 | Eric Freeburg | 1:04:57 | 12'6 | 64 | 20-29 | 16 |
| 150 | M | 132 | Mickey Munoz | 1:05:01 | 12'6 | 65 | 50+ | 11 |
| 151 | F | 19 | Jaecey Suda | 1:05:05 | F12'6 | 66 | 40-49 | 9 |
| 152 | M | 133 | Rob Dubin | 1:05:10 | 12'6 | 67 | 50+ | 12 |
| 153 | M | 134 | Jason Field | 1:05:26 | Surf | 3 | 20-29 | 1 |
| 154 | F | 20 | Pamela Strom | 1:05:36 | F12'6 | 68 | 40-49 | 10 |
| 155 | M | 135 | Bob Long | 1:05:41 | 12'6 | 69 | 50+ | 13 |
| 156 | F | 21 | Kim Mcdermott | 1:05:54 | F12'6 | 70 | 20-29 | 6 |
| 157 | F | 22 | Esther Newman | 1:06:07 | F12'6 | 71 | 50+ | 3 |
| 158 | F | 23 | Terry Welker | 1:06:11 | F12'6 | 72 | 50+ | 4 |
| 159 | M | 136 | Carmello Buscemi | 1:06:23 | 12'6 | 73 | 40-49 | 11 |
| 160 | F | 24 | Kristie Markwell | 1:06:34 | F12'6 | 74 | 40-49 | 11 |
| 161 | M | 137 | Wes Huston | 1:06:39 | Surf | 4 | 20-29 | 2 |
| 162 | M | 138 | Dave Elton | 1:06:58 | 12'6 | 75 | 40-49 | 12 |
| 163 | M | 139 | Brian Sack | 1:07:01 | 12'6 | 76 | 40-49 | 13 |
| 164 | F | 25 | Carla Stoner | 1:07:08 | F12'6 | 77 | 50+ | 5 |
| 165 | M | 140 | Jose Gonzalez | 1:07:19 | 12'6 | 78 | 20-29 | 17 |
| 166 | M | 141 | Bill Maloney | 1:07:23 | 12'6 | 79 | 50+ | 14 |
| 167 | M | 142 | Thomas Ingwers | 1:07:36 | 12'6 | 80 | 50+ | 15 |
| 168 | F | 26 | Gretchen Benedetto | 1:07:43 | F12'6 | 81 | 50+ | 6 |
| 169 | M | 143 | Frank Mcdermott | 1:07:55 | 14' | 72 | 40-49 | 46 |
| 170 | M | 144 | Bryce Lewis | 1:08:31 | Surf | 5 | 20-29 | 3 |
| 171 | M | 145 | Robert Hare | 1:08:38 | 12'6 | 82 | 50+ | 16 |
| 172 | F | 27 | Shannon Gibson | 1:08:46 | F12'6 | 83 | 20-29 | 7 |
| 173 | F | 28 | Suzi Demaio-Donovan | 1:08:58 | F12'6 | 84 | 40-49 | 12 |
| 174 | M | 146 | Ray Pratt | 1:09:01 | 12'6 | 85 | 50+ | 17 |
| 175 | F | 29 | Mona Webster | 1:09:16 | F12'6 | 86 | 40-49 | 13 |
| 176 | M | 147 | Terry Kipper | 1:09:27 | 12'6 | 87 | 50+ | 18 |
| 177 | M | 148 | Greg Hester | 1:09:29 | Surf | 6 | 50+ | 2 |
| 178 | M | 149 | Tudor Hughes | 1:10:26 | 12'6 | 88 | 50+ | 19 |
| 179 | M | 150 | Steve Hrabko | 1:10:34 | 12'6 | 89 | 40-49 | 14 |
| 180 | M | 151 | Christopher Anderson | 1:10:59 | Surf | 7 | 20-29 | 4 |
| 181 | M | 152 | James Yanoschik | 1:11:11 | 12'6 | 90 | 50+ | 20 |
| 182 | F | 30 | Heidi Armstrong | 1:11:19 | F12'6 | 91 | 50+ | 7 |
| 183 | F | 31 | Shonna Litton Brown | 1:11:32 | F12'6 | 92 | 20-29 | 8 |
| 184 | F | 32 | Kim Ledgerwood | 1:11:36 | F14' | 73 | 20-29 | 2 |
| 185 | M | 153 | Thomas Arnold | 1:12:18 | 12'6 | 93 | 50+ | 21 |
| 186 | F | 33 | Jennifer Humboldt | 1:12:34 | F12'6 | 94 | 20-29 | 9 |
| 187 | F | 34 | Genevieve Kalt | 1:12:48 | F12'6 | 95 | 20-29 | 10 |
| 188 | F | 35 | Yvonne Chavez | 1:12:58 | F12'6 | 96 | 50+ | 8 |
| 189 | F | 36 | Ruth Smith | 1:13:35 | F12'6 | 97 | 40-49 | 14 |
| 190 | F | 37 | Dana Rambo | 1:13:48 | F12'6 | 98 | U16 | 3 |
| 191 | F | 38 | Kristy Morris | 1:14:29 | F12'6 | 99 | 20-29 | 11 |
| 192 | F | 39 | Alexandria Higginson | 1:14:39 | F12'6 | 100 | U16 | 4 |
| 193 | M | 154 | Ross Dupuis | 1:14:42 | 12'6 | 101 | 40-49 | 15 |
| 194 | M | 155 | Anthony O'connell | 1:15:02 | Surf | 8 | 20-29 | 5 |
| 195 | F | 40 | Melissa Romero | 1:15:52 | F12'6 | 102 | 40-49 | 15 |
| 196 | F | 41 | Janet Gavaldon | 1:17:31 | F12'6 | 103 | 40-49 | 16 |
| 197 | F | 42 | Elaine Peat-Foster | 1:18:16 | F12'6 | 104 | 50+ | 9 |
| 198 | F | 43 | Patricia Ochenduszko | 1:18:51 | FSurf | 9 | 50+ | 1 |
| 199 | M | 156 | Jenni Homer | 1:18:54 | 12'6 | 105 | 40-49 | 16 |
| 200 | M | 157 | Michael Magee | 1:24:32 | Surf | 10 | 40-49 | 2 |
| 201 | M | 158 | Noel Llanes | 1:28:14 | Surf | 11 | 40-49 | 3 |
| 202 | F | 44 | Debra Arnold | 1:33:12 | F12'6 | 106 | 50+ | 10 |
Race start video thanks to SUPconnect: