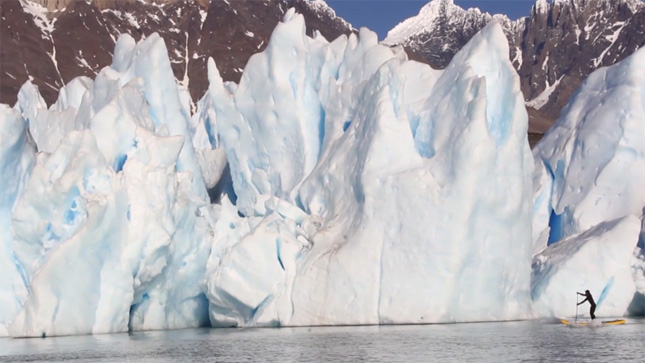 February 5, 2013
by Christopher Parker (@wheresbossman)
2013 World Series Set To Start With A Bang: Top Paddlers, Top Prize Money And… Icebergs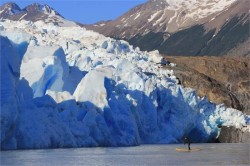 The 2013 Stand Up World Series is kicking off next month with a major (and very unique) new SUP race: The Magallanes Paddle Challenge in Patagonia, Chile.
Rumours of this race leaked a few months ago and recently we saw the epic poster, but now all the details are out and it looks pretty awesome. The event is set in an incredibly unique location, has $20,000 in prize money and offers something not a whole lotta races can lay claim to: Icebergs. How cool is that?
The 2013 Magallanes Paddle Challenge will run from 14th-17th March at "Lago Grey" (aka Grey Lake) in the wild, South-Eastern region of Chile, not far from the Argentinian border. It's hard to overstate how incredible the location will be: It's in a huge national park, in Patagonia, on a lake, that sits at the end of a glacier, which calves off giant icebergs that float around and which the paddlers will be racing past during the event…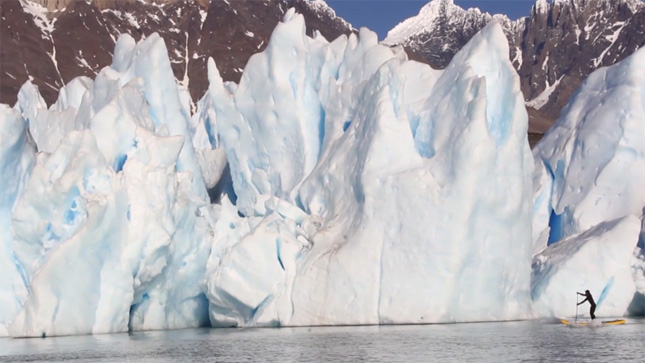 The Magallanes Paddle Challenge is being organised with help of StandUpLatino.com's Philip Muller, who's setup an impressive network of logistics on the ground that should make things very easy for the paddlers. So long as you can get yourself and your board to Chile, you'll be taken care of during the whole event.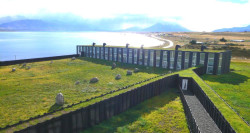 Paddlers will first arrive in the capital of Santiago, fly out to the regional hub of Punta Arenas, then be picked up by the crew from Big Foot Adventures (a local adventure travel company). Then during the event, paddlers and their entourage will be staying at the very unique Hotel Remota (which looks pretty darn sweet).
Then it's time for the race itself, and this is where it gets really interesting. We can expect to see the standard World Series format, where there's both sprint races plus a long distance event, and with the results combined to produce an overall champion. But that's about where the similarities with other races end. Instead of navigating waves and downwind conditions, the Magallanes race will see competitors paddling past giant icebergs, in freezing waters, with some crazy mountain backdrop scenery thrown in.
The Magallanes Paddle Challenge is obviously for the serious SUP racers only – you don't exactly just throw your board on the roof and rock up at this event on a Saturday morning… But if you're a serious paddler and if you're looking for an adventure, this event could be something special.
Everything will be catered for, so you just need to get yourself down to Chile. If you want to reserve your spot in line, hit up the World Series guys for more details. Specifics will be on the official site fairly soon, but we wanted to share the details with you right away.
For those that can't make it to Grey Lake next month, SUPracer.com will bring you full coverage and live updates from the 2013 Magallanes Paddle Challenge in Patagonia.
The dates for Magallanes also means the event lies, rather conveniently, right after the ISA World Championship (Peru, 25th Feb-2nd March) and Punta Sayulita Classic (Mexico, 9th & 10th March), and then right before the World Series race in Brazil (April 13th& 14th). So if you're super keen, you could spend six weeks in South America and have a real SUP racing adventure. Then shortly after that, it's off to Europe!