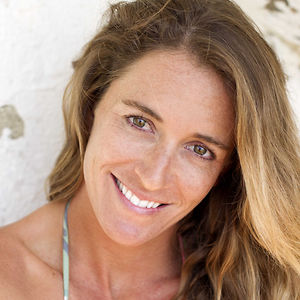 November 9, 2012
by Christopher Parker (@wheresbossman)
How Fast Was Jenny Kalmbach Last Weekend?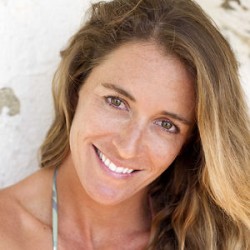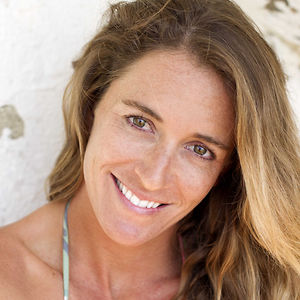 If you caught our coverage of the 2012 Hennessey's World SUP Champs in Cabo, you would have noticed that Jenny Kalmbach put in a massive performance to take out the Distance Race title.
But not only did Jenny dominate the women's division (she was over five minutes ahead of Candice Appleby, who you might have heard of), she also did very well against the men.
Out of 72 total starters, Jenny Kalmbach crossed the line 6th in a time of 1:50:01, just 10 minutes and 2 seconds behind the men's winner, Chase Kosterlitz. So that's almost exactly 100 minutes vs 110 minutes, or in other words the women's winner was 10% behind the men's winner.
That's roughly the sort of difference you'd expect (perhaps slightly quicker), but here's the kicker: the women were on 12'6″ boards whereas the mean were on 14 footers… so if you factor that in, Jenny's time is really impressive.
Here's the top six times from last weekend:
1st: Chase Kosterlitz (1:39:59 on a 14′ board)
2nd: Fernando Stalla (1:40:16 on a 14′ board)
3rd: Ryan Helm (1:43:41 on a 14′ board)
4th: Byron Kurt (1:49:31 on a 14′ board)
5th: Sean Pangelinan (1:49:47 on a 14′ board)
6th: Jenny Kalmbach (1:50:01 on a 12'6″ board)
Straight away you can see Jenny was only 30 seconds away from getting 4th overall, which makes it even more impressive. But if you factor in the 12'6″ vs 14′ disadvantage, she would have been pretty close to the top 3. Let's say 14′ boards are 5% faster than 12'6″s, that would give Jenny an adjusted time of around 1:45:00, just a minute behind the super quick Ryan Helm, who snagged third.
It wasn't exactly the deepest field at the Hennessey's event, but guys like Chase, Fernando and Ryan are some of the fastest paddlers in the world, and Jenny still finished well ahead of several big name guys as well. So overall this probably one of the most impressive performances by a female Stand Up Paddle racer all year. Only Annabel Anderson would be able to claim a better effort (she beat all the guys in France, and dominated the Battle of the Paddle Distance Race)
Here's Jenny crossing the line in Cabo…