August 16, 2015
by Christopher Parker (@wheresbossman)
Fiona Wylde And Werner Paddles Host 'Paddle With The Pros' In Hood River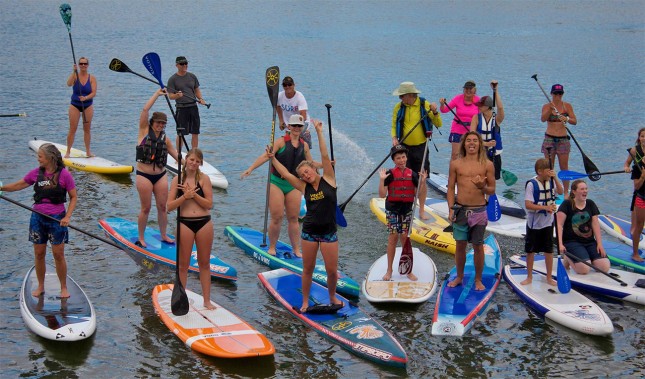 Last weekend Fiona Wylde, Werner Paddles and Big Winds hosted the first ever "Paddle With The Pros" session in Hood River, with the aim of getting more paddlers out on the water and sharing the stoke of stand up.
As the summary over on the Werner blog explains:
"Paddle with the Pros" is a program that gets some of our top athletes on the water with paddlers of all abilities. Some want advice on moving up to the next level of racing, some want to hear more about what the life of a travelling pro paddler is like and others just want to get on the water with the athletes they look up to.
The event was presented by Fiona's paddle sponsor Werner and also had the support of Hood River's iconic store Big Winds. Fiona was joined by Aussie pros Paul and Angie Jackson, who've been camped out in Hood River all month, and her fellow long-haired prodigy, Bernd Roediger.
Hood River has become a real mecca for paddling. It's home to the big Gorge Paddle Challenge (coming up next week), along with the original junior training program, Big Winds' "JET" (Junior Elite Team), of which Fiona herself is a graduate.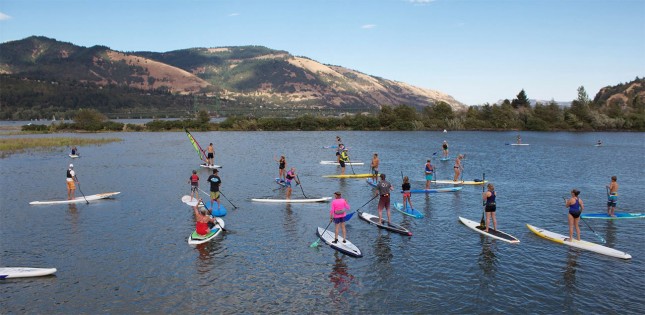 Fiona recently shared her story of being diagnosed with Type 1 Diabetes, however she clearly hasn't let that hold her back. Not only is Fiona one of the world's best paddlers (she's ranked 4th in the world according to us), the Werner and Starboard team rider is also one of the nicest people you'll elver meet off the water.
It's great to see the pros giving back and encouraging more people to get into stand up paddling, and hopefully Werner's Paddle With The Pros clinic spawns similar things across the country and around the world.
You can read the full story and get more pics over on the Werner Paddles blog and on Fiona's athlete Facebook page.