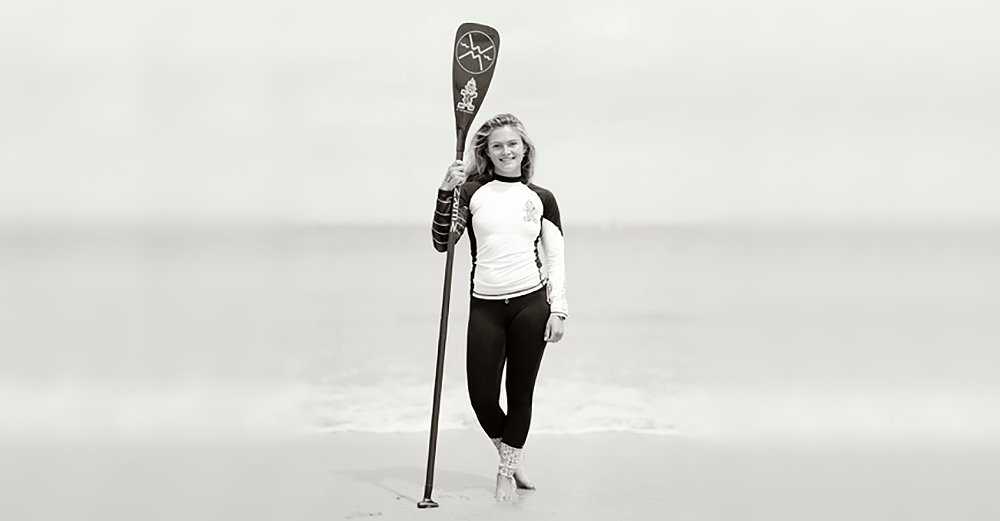 June 16, 2015
by Fiona Wylde
Fiona Wylde: "My Diagnosis"
This is a graduation story. I think of graduation as a time in life when something comes to a close, and looking back you smile about all the successes and failures that got you there. And once you're done looking back, you look forward to a set of bright doors that are beckoning to be unlocked, with new opportunities and new experiences behind each one.
So by the time my high school graduation day came around, I already had my eyes on the future in excited anticipation to see what was in store for me with stand up paddle boarding, windsurfing and life as a whole.
After one year of traditional high school and three years of online school, I submitted my last assignment on Wednesday May 20th. I ran downstairs to tell my mom that I was done with my high school years, embraces and high fives were exchanged and we went on with our merry day.
Later that afternoon I had a doctor's appointment. I had a small, nagging infection, so I thought it best to get it checked out. You know, routine stuff.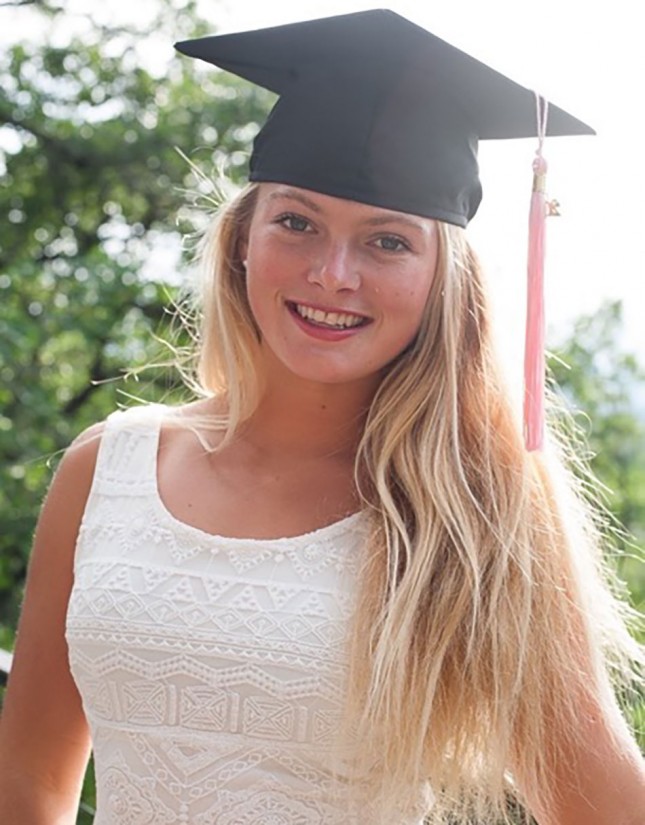 I was feeling like I'd never fully recovered from the big Carolina Cup. My muscles were heavy and I constantly felt lethargic. I thought it might have been from over training and not giving myself enough rest in between the Carolina Cup and the OluKai race on Maui the following weekend. In my two weeks on Maui, I felt like I was paddling through concrete whenever I got on a board.
I was constantly drinking water and still feeling dehydrated. After the OluKai and Paddle Imua races on Maui, I came back to Hood River to finish school and get a grip on my training again. After a week back, I still felt like nothing was improving. My body was doing one thing but my mind was thinking of other things.
All I wanted to do was paddle, train and prepare for the upcoming Euro Tour, but I couldn't figure out why I was feeling so low. I eventually lost 9 lbs (4 kgs) of muscle, and then the infection came back again. When my infection returned I decided it was time to go see a doctor. I thought all the other symptoms were from over training on Maui, but it I had been a week back in Hood River where I was paddling light and I was still feeling low.
The soonest appointment I could get was Wednesday, May 20th in the afternoon. That just happened to be my high school graduation day.
May 20th. I woke up full of energy, one of the best energy level days I've had in weeks. I was so excited because I knew I was going to finish high school that day. I jumped on my computer and quickly finished up all the loose ends of assignment submissions and completion emails, finishing everything by mid morning.
I met my dad at the river for a celebratory paddle. I felt energized, like I had this excited current running through my body. We goofed around on our boards until it was time for me to head up to the doctors. I went on my own because it was just a little infection and I thought they'd give me some antibiotics and I'd be on my way. I told my mom that I'd call her to meet up at Mike's Ice Cream afterwards.
Sitting in the doctor's office, I explained the infection and the low energy levels I'd been experiencing for a couple weeks now, apart from that particular day of course because I was so happy and excited to be done with school.
The doctor asked if I had ever checked my blood sugar. I hadn't. So he went ahead and performed the test. He pricked my finger, the meter beeped and the number 586 popped up on the screen. I sat there with a calm anticipating face.
"Ok, that's cool. So what's 586 out of? A thousand right?"
When the doctor saw my blood sugar level his shoulders shrank and he said "Oh, that's not good." Nothing you want to hear from a doctor…
He explained to me that normal blood sugar levels are between 70-90, meaning I was ridiculously high. My calm expression of anticipation suddenly collapsed and the room instantly became 15 degrees warmer. A wave of shock poured over my body. I didn't understand what he was saying, and I could no longer see the numbers on the glucose meter for my eyes were glistened with a sheet of tears.
The doctor explained right then and there that I have Type 1 Diabetes.
How, why, what and when were bouncing around my head a million miles an hour, I couldn't form questions fast enough to ask him. All of my symptoms following the Carolina Cup were directly caused by my dangerously-high blood sugar levels.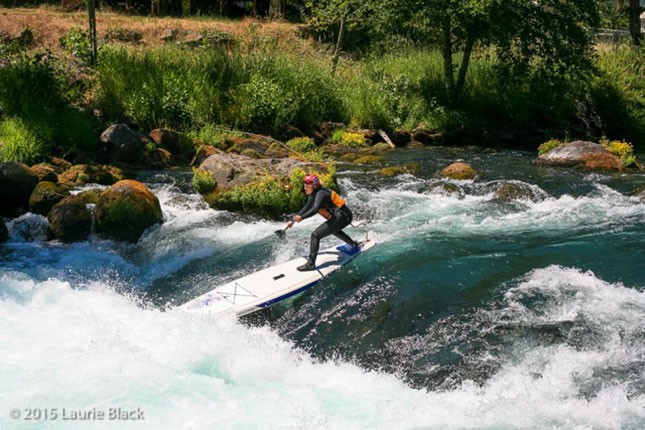 I had a full blood test before leaving the doctors, then texted my mom saying that I'd just be coming home and that ice cream would have to wait. I knew that if I called her I wouldn't be able to hold back the water works. So, for the second time that day, I went downstairs, this time a little more slowly and gave my mom the news that I am a Type 1 Diabetic. Hugs were exchanged again, but instead of high fives, tears were shed.
Once I calmed down could I explain to my parents what the doctor had said. Roughly four months ago my pancreas shut down and stopped producing insulin. When the blood tests came back, they showed that my blood sugar levels had been about 400 over the last four months. This meant that all the sugars my body processed were just sitting in my blood unable to exit.
Insulin, produced by the pancreas, is what acts like a key to open the doors so the sugar can leave the blood and get to the muscles. Since this wasn't happening, it only makes sense that my muscles started looking for an alternative energy source. My muscles started eating themselves, resulting in the loss of 9 pounds (4kgs) of muscle.
The doctors started me on insulin early Thursday morning to start bringing my blood sugar levels down. If it was any longer before we caught this, I could have ended up in the hospital very easily. We had another appointment on Thursday where we (my family and I), were told what diabetes really means for me. The short answer is that I can keep doing everything that I was already doing, but I have to monitor my blood sugar and diet very closely.
Fast-forward two weeks to now when I am writing this, and I've been to England and Germany for the Euro Tour and San Francisco for a paddle clinic in the past three weekends. I've had to make major changes to my diet by eliminating many starches, wheat, and processed sugars all together, but it will all be for the better. I have to test my blood sugar levels 6-9 times a day and inject myself with insulin about four times a day; once before every meal and then once before bed.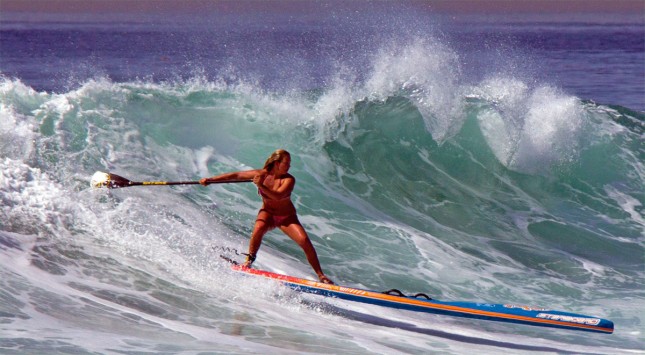 It is going to take me a while to get back the strength that I've lost and to learn how to manage diabetes. Right now, it's common for me to get tired quickly and to have blood sugar lows. Keeping my blood sugar at a constant level is the most difficult challenge, but everyday that goes by I get better at managing this.
In the long run, diabetes will make me stronger because I will have more energy than I've had recently, and because I'll have to focus on my diet and training more than ever. This won't happen overnight like I want it to, but with patience and persistence I will get there. Getting diagnosed will change my summer plans, but I am more motivated than ever to get back the strength I lost and become stronger than ever before.
So I've decided that graduation is a funny thing. I closed a major chapter of my adolescent life by finishing my high school in the morning, then walked into my adult life with an entirely new obstacle, diabetes, in the afternoon. However I am not looking at my diabetes diagnosis as an obstacle that I need to get around, but as part of me that I will learn to live with and that will make me stronger.
I thought of this saying that is true to my daily life now: "I am living with diabetes, but diabetes is not my life."
I will be taking things day by day, and thanks to the loving support of my family, friends, and sponsors Starboard, Werner, Dakine, O'Neill, FCS, Maui Jim and Big Winds, diabetes won't be anything to stand in the way of my goals and dreams.
See you all on the water!
~ Fiona