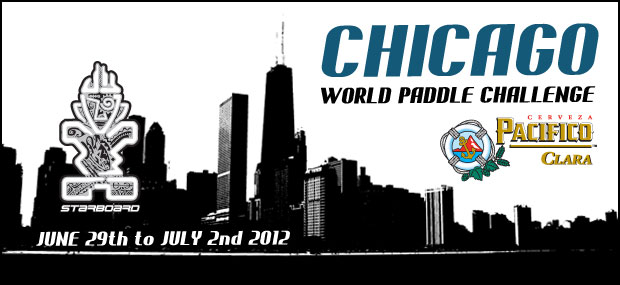 June 27, 2012
by Christopher Parker (@wheresbossman)
Stand Up World Series Hits Chicago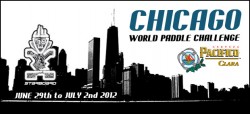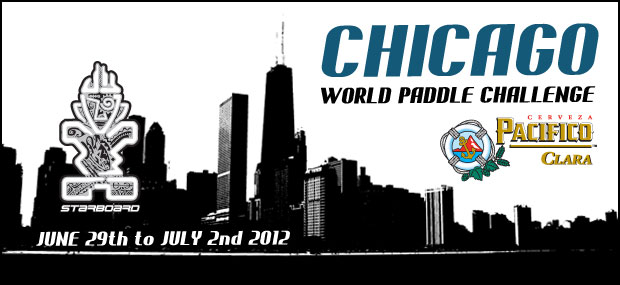 The latest Stand Up World Series event is happening this weekend in the States. The $10,000 Chicago World Paddle challenge kicks off in a few days, with Lake Michigan set to hsot several of the world's best SUP racers.
Some of the biggest names in the sport are in town, including Connor Baxter, Bart de Zwart, Jake Jensen, Eric Terrien, Slater Trout, Annabel Anderson (the World Series' man-crusher!), Zane Schweitzer and Kai Lenny.
They'll be battling it out in both Knockout Sprints (Sunday 1st July) and Long Distance (Monday 2nd) races. Results from the two races are combined to crown an overall event champion, favouring all round paddlers over sprint or endurance specialists.
The Stand Up World Series was one of the first events to debut the knockout sprint format, which has quickly become one of the most popular types of stand up paddling racing. It kinda works like a surf contest: 4-6 paddlers in a heat with the top 2 or 3 going through to the next round and the losers getting knocked out. Each race is short and sweet, which keeps (most) paddlers happy and is way easier for the crowd to follow, not to mention more exciting (which SUP racing definitely needs).
The Stand Up World Series is the global SUP racing tour run by the Waterman League (creators of the surfing Stand Up World Tour). The inaugural 2012 season hasn't exactly gotten off to a lightning start, with a lot of schedule changes and one major cancellation (the CamSur race in the Philippines), though things look to be on track now. There have been two successful events in France (La Torche and Oleron) and there's a bunch more races scheduled for the next few months.
In addition to the Chicago World Paddle Challenge, there are six more SUP World Series races from July to September – Sweden, Hawaii, Brazil, Florida and California x2 – that all lead up to October's finals on Oahu's North Shore (see the full Stand Up World Series race schedule). Each event has between $5,000 and $20,000 prize money on offer.
SUPracer's dark horse pick for the overall win in Chicago: Australia's Jake Jensen. But no matter what happens, you'll get the race results as they happen right here on SUPracer.com…