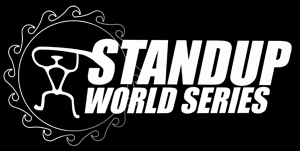 May 8, 2012
by Christopher Parker (@wheresbossman)
[RESULTS] Stand Up World Series France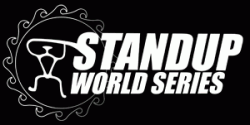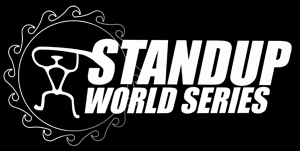 Results from the Stand Up World Series France. There were two days of stand up paddle racing action @ La Torche in Brittany, which featured a Long Distance race and Knockout Sprints.
Eric Terrien was the big winner, taking out both races. Kai Lenny snuck into 2nd place overall after a runner-up Sprint finish, while the Danish Viking Casper Steinfath took out a solid 3rd overall. On the women's side, Olivia Piana from France was too strong, winning both the Sprint and Long Distance races.

Thanks to the French GetUpSUP Mag for the great video.
Full results below. Pics & video coming soon…
*****
Stand Up World Series France MEN'S RESULTS
| | | DISTANCE | SPRINT | Total | SERIES POINTS |
| --- | --- | --- | --- | --- | --- |
| 1 | Eric TERRIEN | 0.7 | 0.7 | 1.4 | 4000 |
| 2 | Kai LENNY | 4 | 2 | 6 | 3000 |
| 3 | Casper STEINFATH | 3 | 4 | 7 | 2750 |
| 4 | Leonard NIKA | 5 | 6 | 11 | 2250 |
| 5 | Gaetan SENE | 2 | 10 | 12 | 2000 |
| 6 | Kody KERBOX | 8 | 7 | 15 | 1750 |
| 7 | Yoann CORNELIS | 6 | 11 | 17 | 1500 |
| 8 | Mo FREITAS | 12 | 5 | 17 | 1500 |
| 9 | Arthur DANIEL | 7 | 14 | 21 | 1000 |
| 10 | Belar DIAZ | 9 | 14 | 23 | 900 |
| 11 | Fabrizio GASBARRO | 10 | 14 | 24 | 800 |
| 12 | Père SUREDA | 15 | 9 | 24 | 800 |
| 13 | Frederic BONNEF | 11 | 14 | 25 | 700 |
| 14 | Amaury DORMET | 13 | 14 | 27 | 650 |
| 15 | Arthur ARUTKIN | 19 | 8 | 27 | 650 |
| 16 | Bernat CASTELL | 16 | 14 | 30 | 575 |
| 17 | Daniele GUIDI | 17 | 14 | 31 | 525 |
| 18 | Alexandre GREGOIRE | 21 | 12 | 33 | 500 |
| 19 | Paul Conrad DELAERE | 22 | 14 | 36 | 475 |
| 20 | Paolo MARCONI | 24 | 14 | 38 | 450 |
| 21 | Olivier GARET | 14 | 25 | 39 | 425 |
| 22 | Guillermo CADENAS | 18 | 25 | 43 | 400 |
| 23 | Rico LEROY | 20 | 25 | 45 | 375 |
| 24 | Samuel UROVAS | 23 | 25 | 48 | 350 |
| 25 | Manuel SIMONCELLI DOMINGUEZ | 26 | 25 | 51 | 325 |
| 26 | Pierre DE LA MONNERAYE | 30 | 25 | 55 | 300 |
| 27 | Noah YAP | 33 | 25 | 58 | 275 |
| 28 | Germain ROMIGOU | 34 | 25 | 59 | 250 |
| 29 | Gregory CLOSIER | 46 | 3 | 49 | 250 |
| 30 | Martin LETOURNER | 37 | 25 | 62 | 200 |
| 31 | Yves GONDRE | 27 | 37 | 64 | 200 |
| 32 | Andreas WOLTER | 40 | 25 | 65 | 200 |
| 33 | Pascal POUGET | 29 | 37 | 66 | 200 |
| 34 | Colin MCPHILIPS | 46 | 13 | 59 | 200 |
| 35 | Vincent VERMOEVEN | 25 | 46 | 71 | 200 |
| 36 | Chris HAMM | 46 | 14 | 60 | 200 |
| 37 | Matthieu CARPENTIER | 46 | 14 | 60 | 200 |
| 38 | Javier SANCHEZ CIRIA | 36 | 37 | 73 | 200 |
| 39 | Daniel RUIZ FONT | 28 | 46 | 74 | 200 |
| 40 | Sebastian BILLOIS | 39 | 37 | 76 | 175 |
| 41 | Jean Pierre LETOURNER | 31 | 46 | 77 | 175 |
| 42 | Alban CORNIC | 32 | 46 | 78 | 175 |
| 43 | Christian HAHN | 41 | 37 | 78 | 175 |
| 44 | Mathieu CHEVALIER | 35 | 46 | 81 | 175 |
| 45 | Thomas HEBERT | 46 | 25 | 71 | 175 |
| 46 | Yann QUILFEN | 46 | 25 | 71 | 175 |
| 47 | Frederic ISTIN | 38 | 46 | 84 | 175 |
| 48 | Phillipe SEILIEZ | 42 | 37 | 79 | 175 |
| 49 | Yannick CHARDEBAS | 44 | 37 | 81 | 175 |
| 50 | Benoit CARPENTIER | 46 | 37 | 83 | 150 |
| 51 | Jose MARIA SANCHEZ CIRIA | 43 | 46 | 89 | 150 |
| 52 | Guillemot DIDIER | 45 | 46 | 91 | 150 |
*****
Stand Up World Series France WOMEN'S RESULTS
| # | Name | DISTANCE | SPRINT | OVERALL | SERIES POINTS |
| --- | --- | --- | --- | --- | --- |
| 1 | Olivia PIANA | 0.7 | 0.7 | 1.4 | 4000 |
| 2 | Faustine MERRET | 2 | 3 | 5 | 3000 |
| 3 | Patricia HERNANDEZ | 4 | 2 | 6 | 2750 |
| 4 | Caroline ANGIBEAU | 3 | 4 | 7 | 2250 |
| 5 | Silvia MECUCCI | 5 | | | |
| 6 | Monica GARCIA FUSTER | 6 | | | |
| 7 | Mireia RABAL ISRERN | 7 | | | |
| 8 | Cecil GONDRE | 8 | | | |
| 9 | Nirmal BRARD | 9 | | | |
| 10 | Laura QUETGLAS GARCIA | 10 | | | |