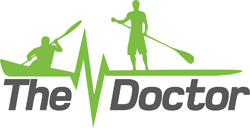 January 18, 2012
by Christopher Parker (@wheresbossman)
Big Names Set To Battle Against "The Doctor" This Weekend!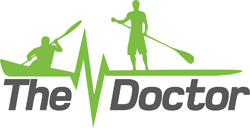 UPDATE: Get the full Doctor SUP race results.
*****
Another weekend and another big SUP race!
The Starboard SUP Challenge, as part of The Doctor ocean race, is happening this Saturday near Perth, Western Australia.
There's a red hot field lining up for what is probably Australia's biggest Stand Up Paddle race, and this year it looks set to be a battle of the Aussies vs. Hawaiians.
Making the trip down under are Bart de Zwart (runner-up in last year's event) and the all conquering Connor Baxter.
They'll be joined out West by Travis Grant (BoP Hawaii winner), defending champion Paul Jackson and elite Aussie racers such as Kelly Margetts, Beau O'Brian, Sam Parker, and Jake Jensen. Though one of the dark horses could be young Queenslander Lincoln Dews, who only made the crossover to SUP racing last year but has already posted some impressive results.
Meanwhile on the women's side, New Zealand's Annabel Anderson will be up against some of Australia's fastest, including Angie Jackson and Terrene Black.
All of which should make for a super intense level of competition (four of the seven best stand up paddlers of 2011 will be there, plus a few more that could have easily made that list…).
For some added motivation, Starboard is putting $10,000 prize money on the line, with the focus being on the 14 foot class.
Men's 14′ 1st: $3,000, 2nd: $600, 3rd: $300
Men's 12'6" 1st: $1,700, 2nd: $500, 3rd: $200
Women's 14′ 1st: $1,000, 2nd: $200, 3rd: $100
Line honours bonus 1st: $1,700, 2nd: $500, 3rd: $200
The race is 27.5km from Rottnest Island to Sorrento Beach. When conditions are on, it's apparently a pretty amazing downwind run ("The Doctor" is named after the (in)famous seabreeze in Western Australia, the Fremantle Doctor). Though when conditions aren't on, it can be a fairly grueling ocean crossing.
The forecast for this year has been swinging around a lot, but right now it looks good. UPDATE: Wind's looking light and the forecast is for 35°C… hot race coming up!
You'll get the full results, pics and videos here on SUPracer right after the event.
In the meantime, check out a bit of the action from last year:
More info on the official site.