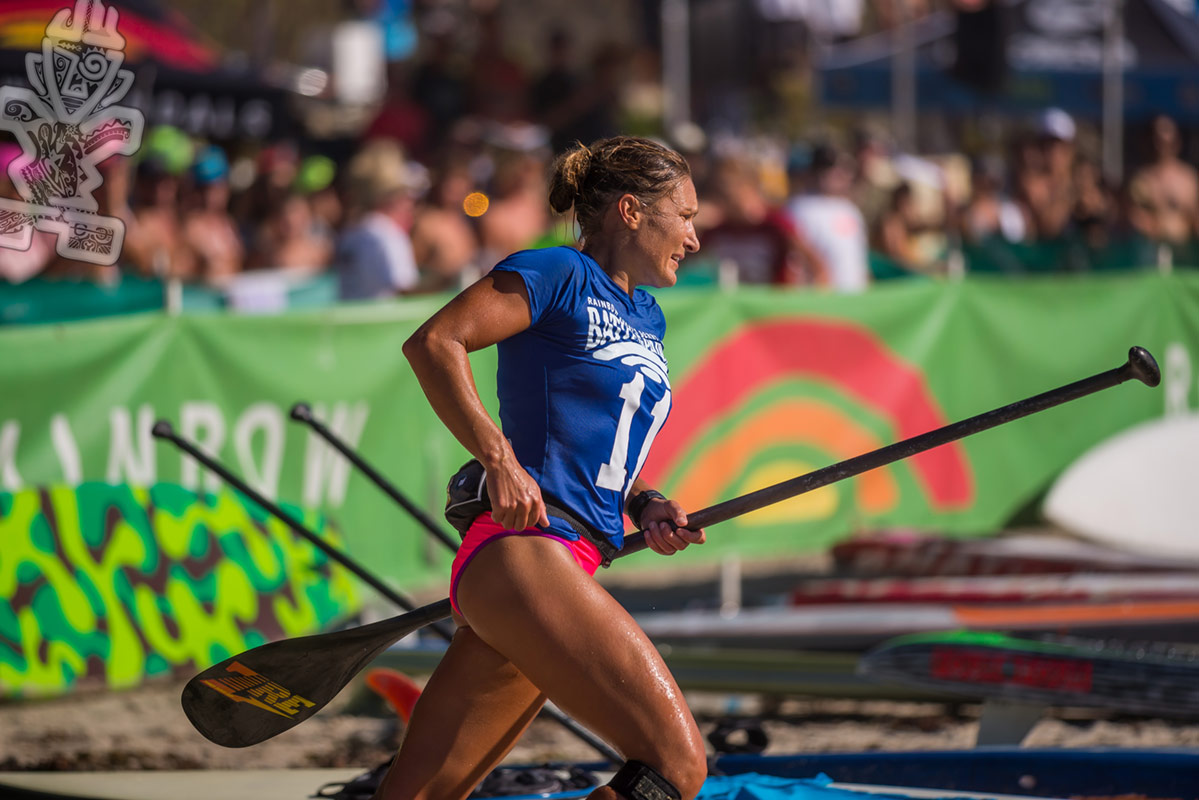 December 19, 2014
by Christopher Parker (@wheresbossman)
Annabel Anderson, Reflecting On Four Years Of Victories & Memories, Leaves Team Starboard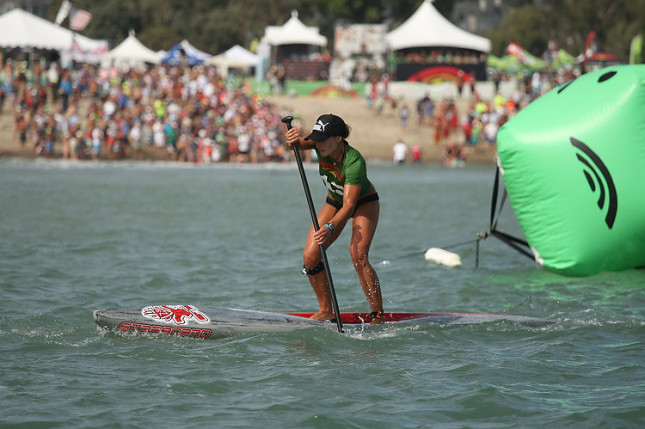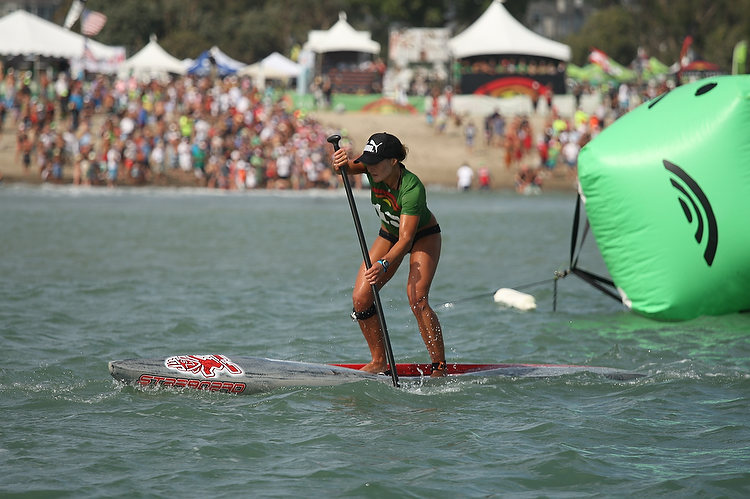 World #1 Annabel Anderson has today announced she's leaving the Starboard team.
The New Zealander just put up a lengthy guest post on DistressedMullet.com, where she reflects on four years of victories, memories and pushing the limits of performance.
The only paddler to win the Battle of the Paddle "Double/Double" title and long-time tormenter of male paddlers writes on the theme of change, noting how maintaining the status quo is like "treading water."
It's quite a nice break-up letter, with a fine tribute to the "ugly shoe" of a board that helped Annabel win so many races, the Starboard Ace. There's also glowing praise for one of the original Starboard race board shapers, Brian Szymanski.
Annabel has always been a stubbornly defiant pioneer for women's stand up paddling and has no doubt done a lot for the sport. Her time at Starboard will be remembered for endless training, countless wins and that infectious Kiwi accent.
But this isn't an obituary. Annabel, currently ranked #1 in the world (and by quite a margin I might add), will surely be back next year as frighteningly-fit as ever. We're just not sure what kinda board she'll be paddling on.
No word on where Annabel, who's currently enjoying the NZ summer, will be heading next. There has been a persistent rumour that she'd join Brian Szymanski – a shaper Annabel has a huge amount of respect for, as is highlighted in her post today – in moving to SUP ATX/Lahui Kai. Brian switched from working with Starboard to being the head shaper of SUP ATX's "Lahui Kai" race board division earlier this year.
Anyway you can read Annabel's full announcement on one of the best sites in SUP, the 'Mullet.