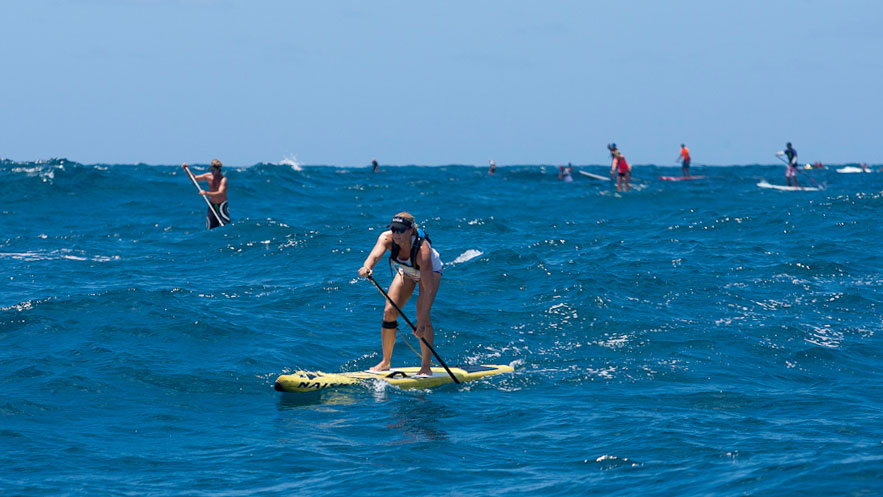 February 22, 2017
by Christopher Parker (@wheresbossman)
Boothy, Beau, Jake or Titou? The Focus Turns to Queensland for the 12 Towers/Noosa Double Header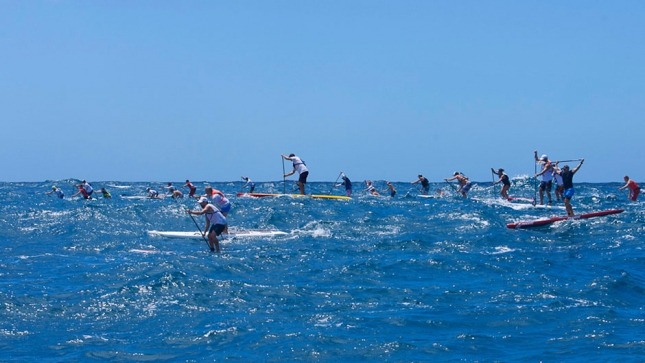 [notdevice] [/notdevice]
---
UPDATE: Jake Jensen takes the win in absolutely firing downwind conditions, followed by Titou, Boothy and Beau. Karla wins her 5th straight title in the women's.
MORE >> 2017 '12 Towers' Paddleboard Race Results + Recap
---
While the northern hemisphere is receiving record snowfalls, the summer racing season is well underway in Australia, and coming up over the next two weekends we've got two of the biggest and longest-running events in the country: The 12 Towers ocean race on the Gold Coast and the Noosa Festival of Surfing a few hours north on the Sunshine Coast.
Queensland is arguably the richest breeding ground of talent in the world of paddleboarding (with apologies to Maui). The state is home to the likes of Michael Booth, Jake Jensen, Kelly Margetts, Beau O'Brian, Matt Nottage, Trevor Tunnington, Lincoln Dews, Paul Jackson, Angie Jackson, Karla Gilbert and several other world class prospects, while Travis Grant and Jamie Mitchell also called the Gold Coast home before relocating to Oahu a few years ago.
In fact, most of the names above live within a 5km radius of each other on the southern Gold Coast clustered around the paddleboarding mecca of Currumbin (which just happens to be SUP Racer's home base).
While it's nowhere near as flashy or lucrative as the big international events, the 12 Towers has established itself as a permanent fixture on the Aussie calendar. Now in its sixth year, the race follows a classic downwind run from the surfing mecca of Snapper Rocks north to another famous break at Burleigh Heads. Former champions include Michael Booth, Jake Jensen, Titouan Puyo, Travis Grant, Karla Gilbert and Terrene Black.
This was actually Titou's first international race back in 2014 (he won), while the inaugural edition way back in 2012 is close to my own heart–that was the first ever race that SUP Racer covered in person and came less than two months after this website sprang into life.
So who are we watching for on Saturday?
Boothy is back home on the Coast after a long pre-season in West Oz, however the world number two will have his work cut out for him if the wind picks up, which would favour the likes of Titou who returns to Australia after sweeping West Oz downwind week in December. Right now the forecast is for 15 knot southerly winds, which isn't exactly all-time but should setup some more-than-decent bumps.
Titou's NSP team mate and highly under-rated ocean athlete Marcus Hansen has jumped across the pond from New Zealand and will be another podium threat. Also keep an eye on Jake Jensen who is racing for new team ONE in season 2017. The former king of the Aussie downwind scene Beau O'Brian is only a 50/50 chance to race, so I'd say the battle will be Boothy vs Titou vs Jake (with Marcus a solid podium chance).
In the women's, four-time defending champ Karla Gilbert, who was the undisputed Queen of Australian surf life saving races back in the late 90s, will be very hard to beat, though if Angie Jackson recovers from illness in time and lines up it should be a neck-and-neck battle.
After a cyclone forced the 2016 event into the protected Moreton Bay that sits an hour north next to Brisbane (this race has an uncanny knack for coinciding with wild ocean conditions), the event is back at its traditional Gold Coast home this year.
The name comes from the 12 lifeguard towers that line the beaches between Snapper and Burleigh, with the full course being around 14km (there's also a 6km short course). Pre-registrations are currently around 150, which may not sound impressive if you're from France or Florida but is actually a massive number for an Aussie event.
SUP Racer will be down there on Saturday morning, and I might even throw in some sneaky little Instagram Live sessions from the start and finish lines.
Next week we head off to the Sunny Coast for a big weekend of racing as part of the Noosa Festival of Surfing, with Noosa providing one of the most incredible locations for SUP racing you could ever imagine.
In terms of talent on the start line, the Noosa event will be the second biggest race of the year behind the almighty King of the Cut in West Oz, with almost every top Aussie paddler locked in according to SUP Racer's recent athlete survey (results of which will be revealed after the weekend). We'll have an in-depth preview of the Noosa race early next week.
After Noosa the international season suddenly comes alive, with many of the Queensland crew flying straight over to Maui for the opening APP Tour race, before every man and his dog migrates to Carolina for the first major of the year in April (whatever happened to the off-season?).
But for now the focus is on Queensland, so keep an eye out for results on Saturday afternoon and maybe even an Insta Live session from the start line on Saturday morning (follow @supracer to make sure you don't miss it).
### Saturday morning last minute predictions ###
I had a few requests for some of my bold (or not so bold) predictions, so here we go…
Wind is looking good so it'll favour the downwind specialists.
1st: Titou
2nd: Jake
3rd: Beau
4th: Boothy
5th: Marcus
Question marks: How much has Boothy improved in the bumps over the off season? And can Marcus steal a spot on the podium?
Women's champ: Karla will win her 5th title for sure.
OK so check back in a few hours to see how close I got it… Follow @supracer on insta for race day stories.