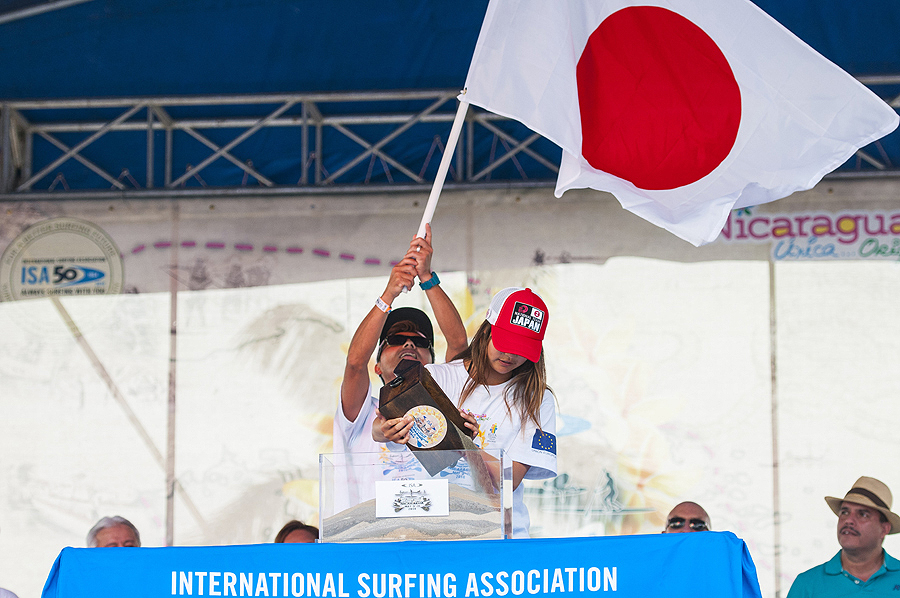 August 9, 2014
by Christopher Parker (@wheresbossman)
Stand Up Paddle Racing In Japan Goes International With Shonan Chigasaki Pro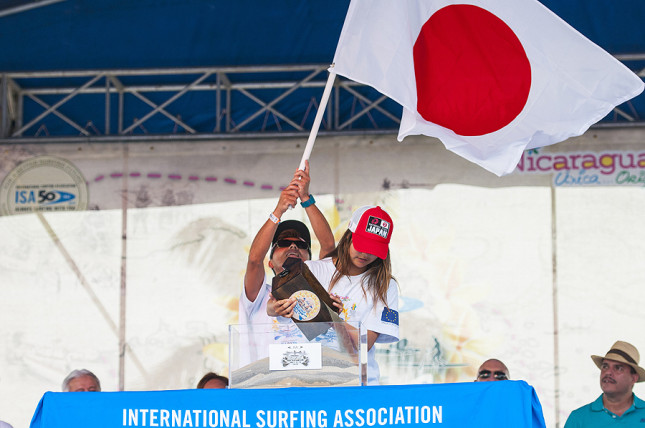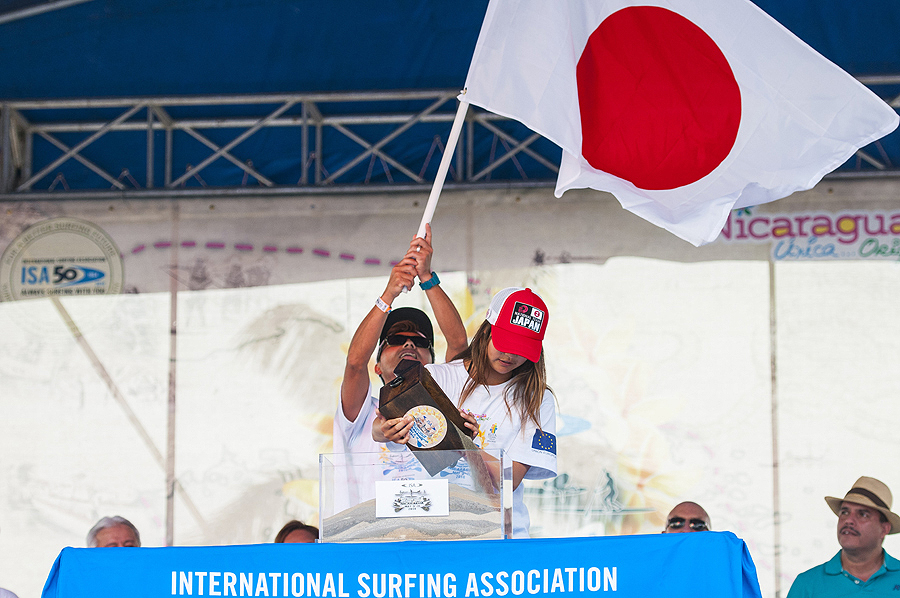 As we mentioned late last year, Stand Up Paddling in Japan is taking off. The country boasts a fast-growing SUP scene that, given the size of population, economy and history in the ocean sports world, holds more potential than just about any other nation.
We've already seen Team Japan in action at the ISA Worlds (pictured above), while there are literally hundreds of awesome downwind runs in Japan just waiting to be explored. The Land of the Rising Sun also has an established culture of surfing and windsurfing, both of which are very strong foundations for a thriving stand up paddleboarding community.
There have already been hundreds of local SUP races and a handful of events featuring international paddlers, however next weekend sees Japan's most lucrative international event to date: The $20,000 Shonan Chigasaki Pro.
As the name suggests, the two day race will be held in the coastal town of Chigasaki, which sits just an hour or two south of Tokyo. Given its association with the World Series, the event will feature the usual long distance + sprint racing format.
I'm stoked to see Japan getting some bigger events and the Shonan Chigasaki Pro is a great start. The country holds so much potential for the sport of SUP, while all the Japanese paddlers I've met have been the most super-stoked and super-friendly people you'll ever encounter.
Unfortunately the Shonan Chigasaki event clashes with the Ultimate SUP Showdown, which has attracted nearly every major name in the sport to Hawaii on the same dates. Though despite the bad timing, the Chigasaki event will still have a few big international names on display: Aussie stars Paul and Angie Jackson, Beau O'Brian and Toby Cracknell will join Chase Kosterlitz, Mo Freitas and Bart de Zwart in giving the local paddlers some stiff competition.
And don't discount those locals…
Paddlers such as Tomoyasu Murabayashi and Kenny Kaneko have plenty of experience racing overseas, while I also really hope to see the people's champion from the Payette River Games, Masayuki "Yacu" Takahata in action next weekend. These guys are leading the charge for their country on the international scene and I sincerely hope they're the first of many Japanese paddlers that we become familiar with.
The Shonan Chigasaki Pro should be a fun event and is surely just the beginning of many more and much bigger races in Japan in the coming years.