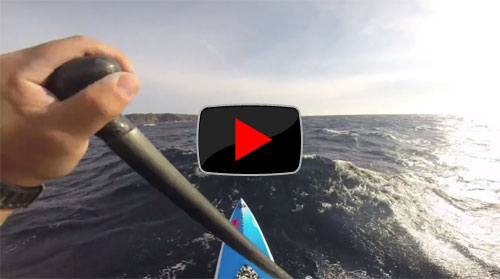 February 2, 2014
by Christopher Parker (@wheresbossman)
VIDEO: Downwinding In Japan (With A Cool, First-Person POV)
If you love downwinding then watch this cool video. Kenny Kaneko sent us this clip of a downwind session he scored on the Nanzaki Run in Japan and we think it's pretty rad.
No, the featured paddler isn't a household name and no, it won't go down as the fastest run of all time, but if you've ever enjoyed a fun downwind session then you'll love this clip. Why? Because it does exactly that: Reminds you of a really fun downwind session.
There's just something about the first-person GoPro perspective that puts you right there in the action. You can almost feel the bursts of speed as the bumps lift the tail of Kenny's board and propel him along. You can see the bumps
In short, it's a cool video and you should watch it. Oh and it's got a sweet soundtrack too.
---
More vids? Over to the SIC SUP Showreel we go: