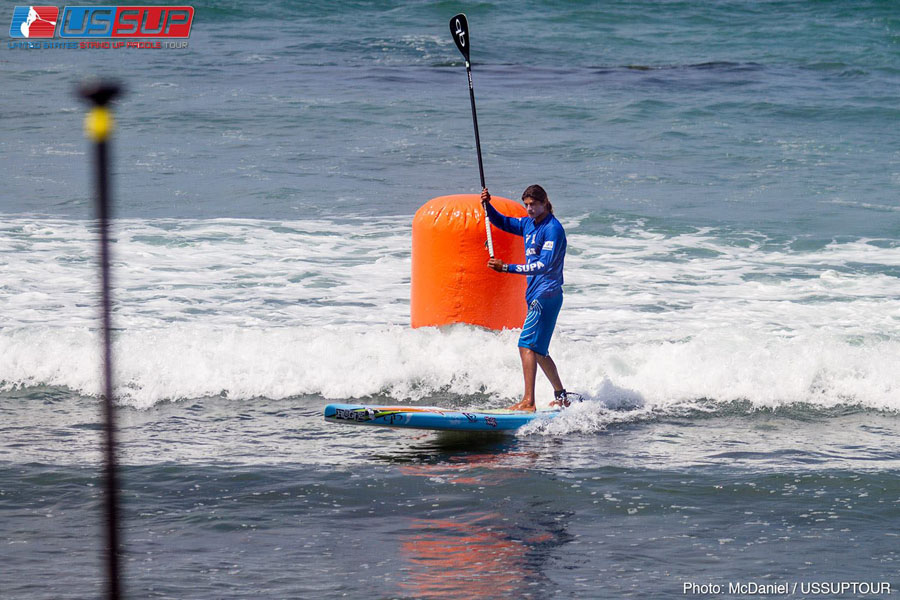 [RESULTS] Fernando Stalla Cleans Up At San O (U.S. SUP Tour)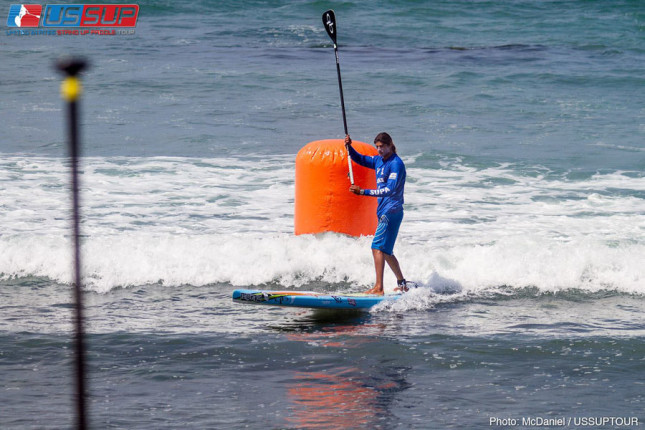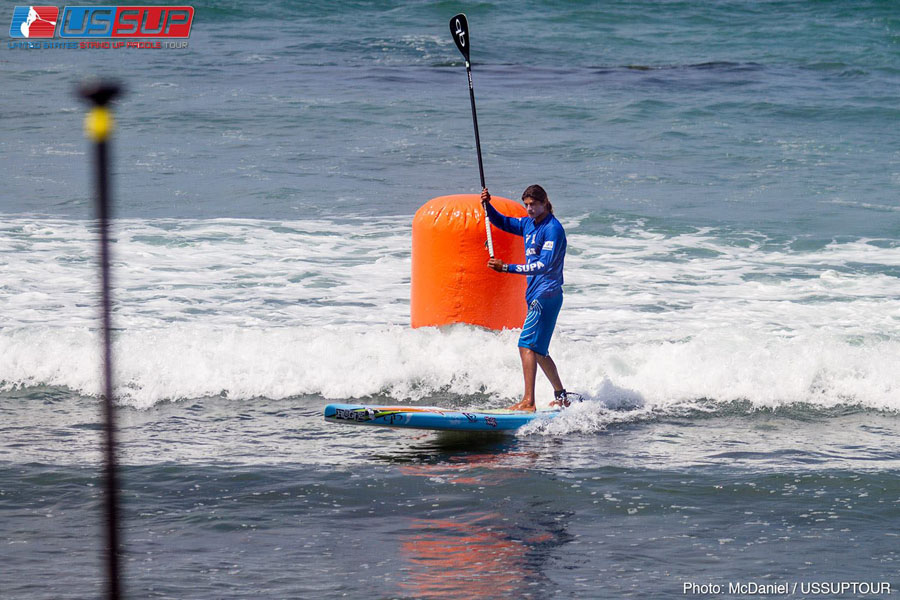 Rogue SUP front man (and part-time calendar model) Fernando Stalla has won the 2013 U.S. SUP Tour at San Onofre this weekend, beating a small but classy field of paddlers to take the second leg of the inaugural Tour and cap off a string of wins in recent weeks.
Fernando has been on a tear lately; his victory in yesterday's surf race comes on the back of a win in San Diego last week as well as the Hennessey's U.S. Champs before that. Not content with cleaning up in California, the Punta Sayulita ambassador will now head over to Tahiti for a couple more SUP races.
Coming in second this weekend was Matt Becker, while Captain America Slater Trout rounded out the podium. Meanwhile in the women's race it was Halie Harrison who handled the waves the best to come out on top. Scroll down past the pics for full results…
(see 100+ photos on the U.S. SUP Tour's official Facebook gallery)
2013 U.S. SUP Tour San Onofre SUP Race Results
Men's Elite
1st: Fernando Stalla (0:21:07)
2nd: Matt Becker (0:21:36)
3rd: Slater Trout (0:21:46)
4th: Ryan Helm (0:22:26)
5th: Brennan Rose (0:23:03)
6th: Javier Jimenez (0:23:31)
7th: Mo Freitas (0:23:52)
8th: Colin Mcphillips (0:23:54)
9th: Daniel Hughes (0:23:58)
10th: Brian Murphy (0:24:07)
11th: Chance Fielder (0:24:22)
12th: Griffin Ross (0:24:50)
Women's Elite
1st: Halie Harrison (0:21:25)
2nd: Lucy Bell (0:22:51)
3rd: Tamara Lentz (0:22:52)
4th: Sarah Messina (0:23:41)
5th: Lara Claydon (0:25:23)
Open Race
1st: Jack Wygal (0:31:06) Men's 14′ 18-49
2nd: Willis Brown (0:32:56) Men's 12'6″ 18-49
3rd: Brody Welte (0:33:21) Men's 14′ 18-49
4th: Mark Miyamoto (0:34:19) Men's 14′ 18-49
5th: Geovani Cervantes Perez (0:34:36) Men's 12'6″ 18-49
6th: Noa Hopper (0:34:40) Men's 12'6″ U17
7th: Darren Del Monico (0:35:06) Men's 12'6″ 18-49
8th: Tamara Lentz (0:36:06) Women's 12'6 18-49
9th: Sofia Dewolfe (0:36:20) Women's 12'6 18-49
10th: Rick Stinson (0:36:58) Men's 14′ 18-49
11th: Max Fleming (0:37:26) Men's 12'6″ U17
12th: Mark Pighini (0:37:33) Men's 14′ 50+
13th: Mark Stavron (0:37:34) Men's 14′ 50+
14th: Michael Riley (0:44:33) Men's 14′ 50+
15th: Jim McPhillips (0:47:24) Men's 14′ 50+
16th: Andrea Conrad (0:52:14) Women's 12'6 18-49