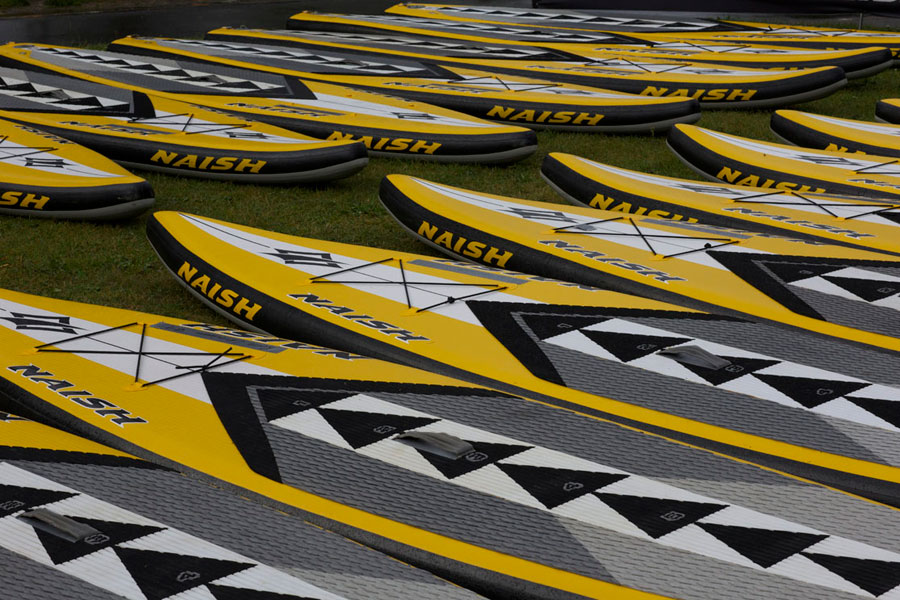 October 9, 2013
by Christopher Parker (@wheresbossman)
Battle Of The Blow Ups: Naish's Inflatable World Championship This Weekend In Vegas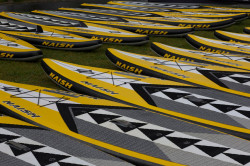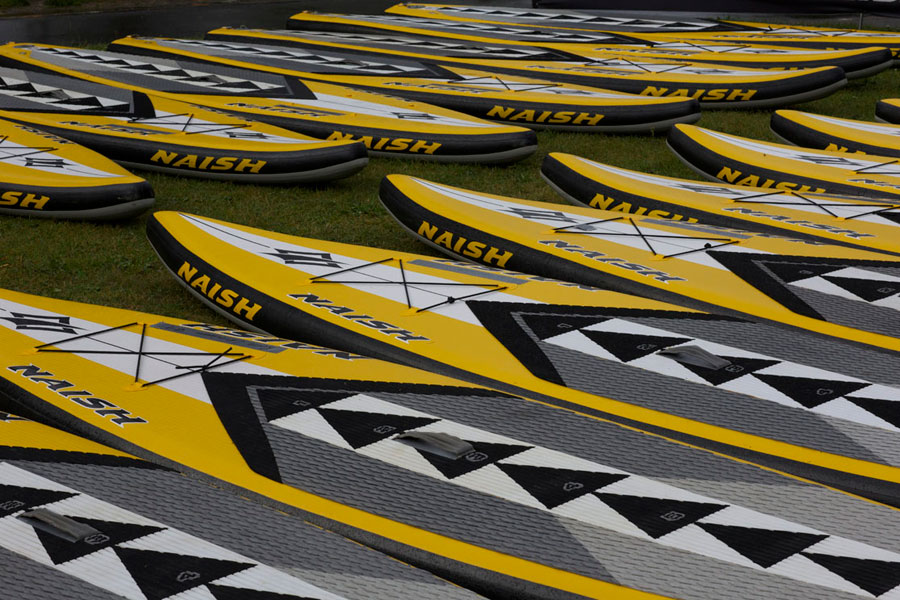 The Stand Up World Series Finals @ Turtle Bay isn't this weekend's only big SUP race with a title on the line… While Kai Lenny will be battling his rival Connor Baxter and a stack of other big name paddlers this weekend, many of the Naish superstar's teammates and support crew will be 3000 miles away in Las Vegas for the inaugural Naish N1SCO World Championships.
The N1SCO SUP racing series utilises Naish's 12'6 Inflatable board, which is officially known as the "One" for the fact it promotes a one-design racing concept where all paddlers are standing on the exact same equipment. There's been a lot of these races around the world already, including the "European N1SCO Championships" in St. Moritz recently. But now the yellow brand from Maui has stepped it up with their World Champs in Vegas.
No, the event won't feature the same level of competition as the Battle of the Paddle, but it should be a pretty fun spectacle all the same. The event features a 200m, 600m and Long Distance race (which was 10k at the Europe event) as well as Team Relays.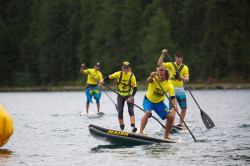 It's easy for us hardcore stand up race fans to dismiss inflatables and one design races as simple novelties, but after doing a few of them myself I can say they're actually a lot of fun. With all the talk about board specs and grumbles over rivals having unfair advantages, it's also refreshing to see a race where equipment doesn't matter. Plus, and most importantly, these kind of races are a great way for newbies to take the leap from casual paddlers to actual race competitors, something the sport seriously needs if it's going to keep growing.
Naish isn't the only brand offering a one-design World Championship event this year, with BIC set to hold their version (which uses carbon boards instead of inflatables) at Paddle Royal 2013.
So hats off to brands like Naish for promoting their products and the sport in general a fun way. We'll keep you posted with pics and results from Vegas on Sunday evening…