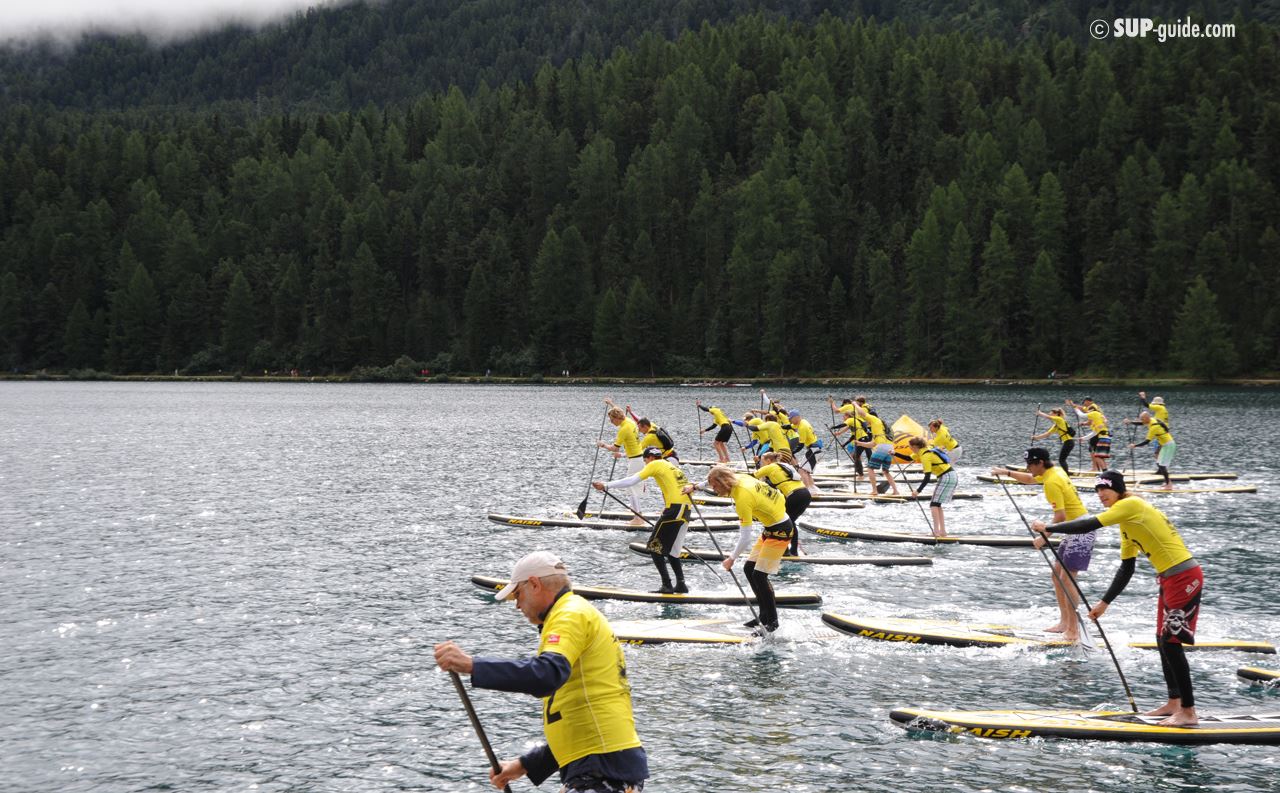 August 24, 2013
by Christopher Parker (@wheresbossman)
South Africa's Ethan Koopmans Masters The Inflatable, Wins Ticket To Vegas
Up and coming South African paddler Ethan Koopmans has taken out the inaugural Naish N1SCO European Championships, making a clean sweep of the event and earning himself a free ticket to Las Vegas for the N1SCO World Champs in October.
Naish's N1SCO Stand Up Paddle boards represent the Maui brand's attempt at creating a "one design" racing series; every paddler is on the same board (the 12'6″ inflatable), which makes for a very even playing field. We've seen a few of these events around the place before but the European and World Champs are the most serious efforts yet by Naish to promote their boards and the whole one design race concept in general.
The 2013 Euro Champs took place in the very scenic St. Moritz, Switzerland, with paddlers enjoying pretty epic surrounds (think Lake Tahoe but even colder…). Koopmans, who has been in pretty good form lately, took out all three races: 200m, 600m and 10km (that's a long way on an inflatable…). Meanwhile in the women's it was a fitting victory for European young gun and Naish team rider Manca Notar, with the Slovenian beating out not just all the women but most of the men as well (it was also Manca's birthday, which made it even cooler).
While inflatable racing isn't the most serious or hardcore version of our sport, it is a pretty fun and easy way for newer paddlers to take the jump from weekend touring to actual competition. So while I'm usually a total board snob that has to have the latest over-the-top carbon fiber creation, if inflatables can help grow the sport them I'm all for 'em.
Full results from St. Moritz below and more pics on Facebook thanks to SUP-Guide.com.