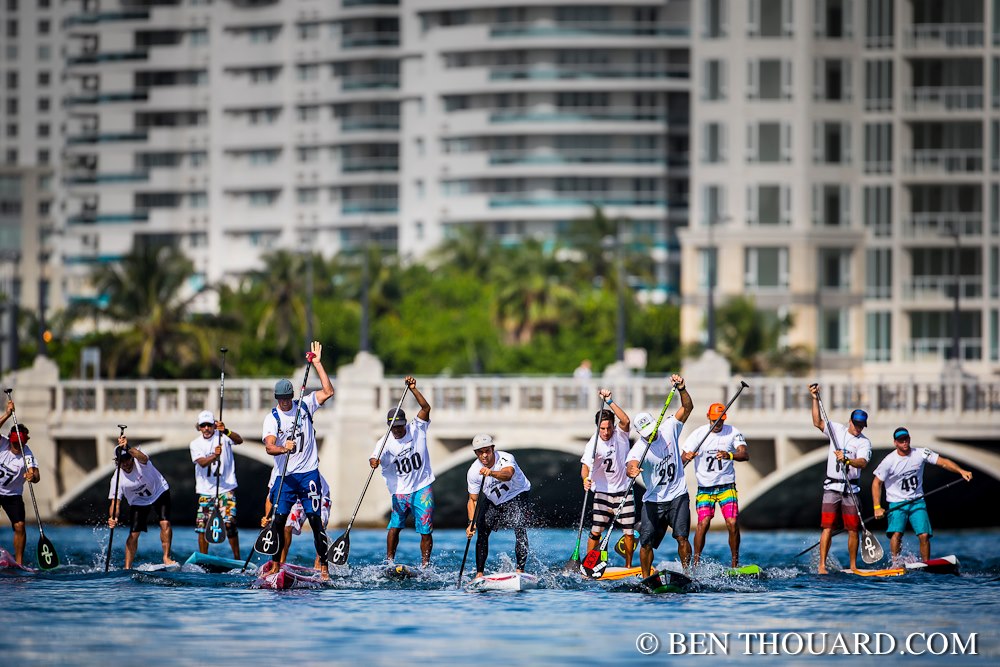 October 6, 2013
by Christopher Parker (@wheresbossman)
Paddle Royal 2013: The Last Big Race Of The Year (With Record Prize Money?)
Now that the BOP has come & gone for another year and Dana Point is slowly returning to normal, it's time to look at ahead to some of the big races remaining on the calendar. At the end of the month we've got the first ever Battle of the Paddle to be held outside the United States (Brazil) while next weekend is the big Stand Up World Series Finals in Hawaii. But after that there's really just one big race left on the calendar before the new year: The 2013 Paddle Royal in Puerto Rico.
The 2013 Paddle Royal is only eight weeks away (December 5th-8th) and looks set to offer world-record prize money. One of the most the most talked about, most lucrative and, from the competitors' points of view, one of the best races of 2012 is back with an even bigger prize on the line and, by the sounds of it, plenty of top names chasing the cash and glory as well…
Right now the prize purse in Puerto Rico is set at $26,000, a touch below the Battle's recent record of $26,950. However the word is organisers are trying to get another 10% added to the pot to officially make this THE most lucrative SUP race ever (even if they will technically lose that title after seven months).
Either way it should be a great event. Apart from the cool location there's a stack of talent lined up for the event. The 2012 Paddle Royal featured the likes of Danny Ching, Eric Terrien, Candice Appleby, Ryan Helm, Chase Kosterlitz, Paul Jackson and Anthony Vela. Most of those guys and girls will return along with a few new headline acts such as Connor Baxter.
The 2013 Paddle Royal will also host the official BIC One Design World Champs, a race series where every paddler is on the same board (the gear-of-the-year BIC Wing 12'6). Being a high-end board snob I pretty much wrote off these one-design series when they first got announced, however I tried a BIC One Design race in France this Summer and loved it.
Team SUPracer.com will be on location in Puerto Rico for the Paddle Royal and delivering you all the race action as it happens. We're still two months away from the race but considering the international location, it's high time for the 99.9% of you that don't live in Puerto Rico to start looking for flights. And if you're lucky enough to hold a U.S. passport, you don't even need to bring it. Bonus…
Also if you register in the next couple of weeks you'll get a discounted rate. So get more info and register on the official site, put your name down on the Facebook event page and then start dreaming about paddling with piña coladas…