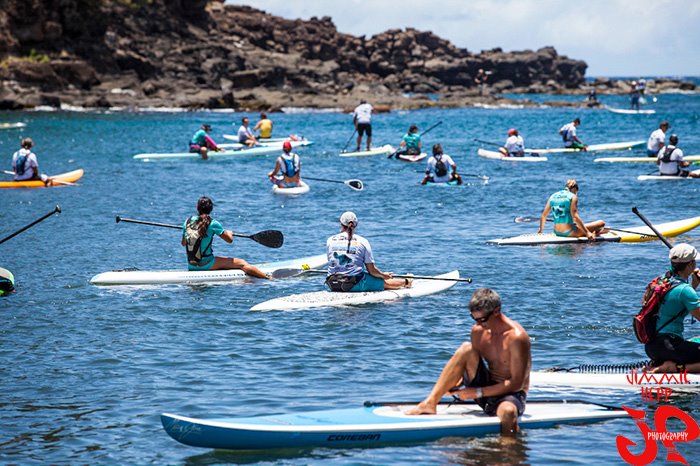 April 10, 2013
by Christopher Parker (@wheresbossman)
99 Days And Counting: 8th Annual Maui Paddle Championships Set To Be Biggest Yet
Maliko fans, it's time to start getting excited: There are now less than 100 days until the Maui Paddle Championships, one of the biggest and best-loved downwind races in the world.
The event, formerly known as the Naish Maui Paddleboard Championships (or just the "Naish Race") is now in its 8th year and looks set to be bigger and better than ever. Held on the world famous "Maliko run" course, from Maliko Gulch to Kahului Harbour on Maui's North side, this nine-mile downwind race attracts hundreds of stand up and prone paddleboarders from around the world.
The 2013 Maui Paddle Championships will be held on Sunday 21st July. That's  one week before the big Molokai-2-Oahu race, with the Maui event often seen as a warm-up for the Paddleboarding World Championships the following weekend.
The Maui event is organised by veteran Maui paddleboarder John Gangini, who also happens to be the father of defending Molokai women's champ (and runner-up in this event last year), Talia Gangini. You can expect to see Talia battle it out with downwind Queen Andrea Moller for the title this year, though don't count out the likes of Big Island's Jenny Kalmbach or Aussie Terrene Black, who scored an impressive third at Molokai 2012.
In the men's race, Maui local and downwind king Dave Kalama has dominated the event in recent years, taking out the Unlimited class in both the 2011 and 2012 Maui Paddleboard Champs. Though this year I'm predicting we'll see the young guns step up and take over.
Kai Lenny is expected to debut the long-awaited new Naish 17′ board, which has been designed to win Molokai, while Connor Baxter will paddling new equipment as well. Connor has traditionally paddled a custom SIC board in the big Hawaiian downwind races (his sponsor Starboard never really got into the niche unlimited market), but after SIC was bought out by Flow Sports last year that convenient relationship has come to an end. There's long been rumours of a new Starboard Unlimited SUP board, so the Maui Paddle Champs may end up coming down to a shootout between the leading young guns and their new rigs.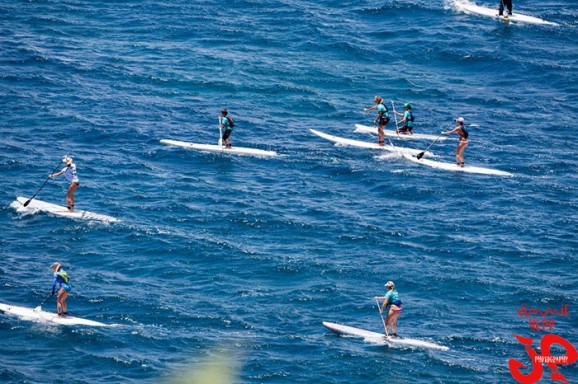 But no matter what happens, the 2013 Maui Paddle Championships should be an awesome race. So if you're keen to tackle the world famous Maliko Downwind Run, then head on over to the revamped official website and register. Not only do you get to paddle one of the most fun paddleboarding courses in the world, you also get to rub shoulders with the world's best SUP'ers on the island paradise of Maui.
Though if you can't make it don't worry, SUPracer.com will be there to bring you live updates from the race. In the meantime check out this epic Maliko downwind video featuring the likes of Connor Baxter and local Maliko expert Jeremy Riggs.
8th Annual Maui Paddle Championships
Sunday 21st July, 2013
Maliko Gulch – Kahului Harbour
Maui, Hawaii
MORE >>> MauiPaddleboard.com