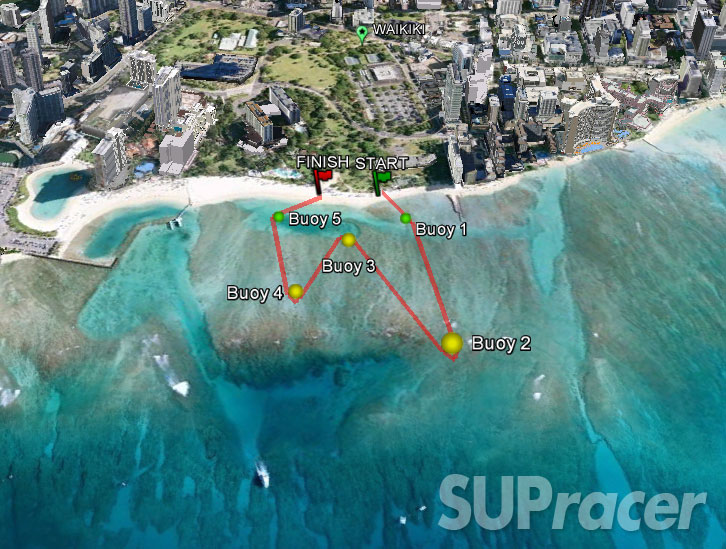 March 13, 2012
by Christopher Parker (@wheresbossman)
Waikiki Paddle Festival: More Race Details Revealed…
[UPDATE: Registration for Waikiki Paddle Festival now open]
You probably saw last week when we announced the Waikiki Paddle Festival in a video with Peter Mel & Jamie Mitchell.
The Waikiki Paddle Festival is going to be a major new Stand Up Paddle race event presented by Quiksilver Waterman Collection.
All the action is happening on the weekend of May 5th & 6th at, you guessed it, Waikiki…
Details of the new Survivor Stand Up Paddle Race have gotten everyone in the community pretty excited, so it should be a massive weekend full of the world's best paddlers.
But since last week, we've managed to snag a couple more details about the weekend.
Looks like the Survivor Race isn't the only innovation the organisers are busting out. They're also creating a new hybrid race called the Ultimate Waterman Challenge,which sounds very cool as well. Details below…
*****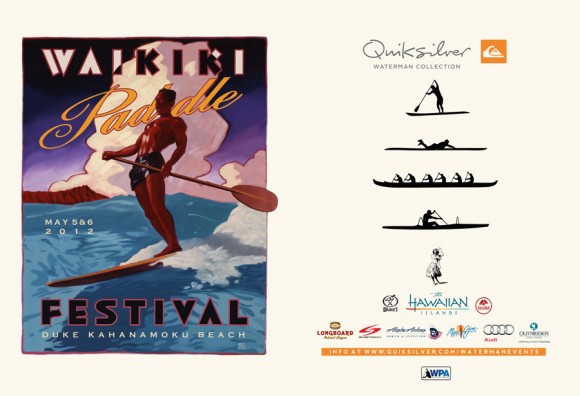 WAIKIKI PADDLE FESTIVAL
SATURDAY 5th May
– Survivor Format Race Qualifying Heats
– Open Age Race
– Survivor Format Race Finals (this is the main event of the Festival, similar to the Battle of the Paddle Elite Race, but with a cool new format)
– Prone, OC-1 and OC-6 races
SUNDAY 6th May
– Long Distance Race (Hawaii Kai Run)
– Team Relays
– Ultimate Waterman Challenge
*****
We covered the format for the big Survivor Format Race when we announced the Waikiki Paddle Festival last week, so I won't go over that again. But here's the course map in case you missed it (the main event site will be right in front of Fort DeRussy Park  in Waikiki).
*****
So what I did wanna chat about today was the new Ultimate Waterman Challenge paddle race…
This is going to be an individual "medley" race, kind of like a triathlon of paddling.
It'll be totally new and unique, and will really sum up the whole spirit of the Festival; The weekend isn't just about Stand Up Paddling (although that is the main focus) it's more about the whole ocean paddling lifestyle in general.
Ultimate Waterman Challenge @ the Waikiki Paddle Festival:
– 500m swim leg
– 1,000m prone paddleboard leg
– 1,500m stand up paddleboard leg
How crazy does that sound…!
It's going to be an absolute sprint for about 20 minutes, and that's after you've already done the Survivor Race (and maybe even Open Age Race) on the Saturday, plus the Hawaii Kai Run and Team Relays on the Sunday.
Better start training!!
*****
Quiksilver Waterman Collection's official website and registration for the Waikiki Paddle Festival are expected to be online next week, so start booking your flights to Oahu.
Plus of course we'll keep you updated here on SUPracer.com (and on Facebook) with all the latest about the Waikiki Paddle Festival.
(oh and in case you missed it last week, click through for the original announcement of the Waikiki Paddle Festival Stand Up Paddle races, or watch our interview with Peter Mel and Jamie Mitchell below…)