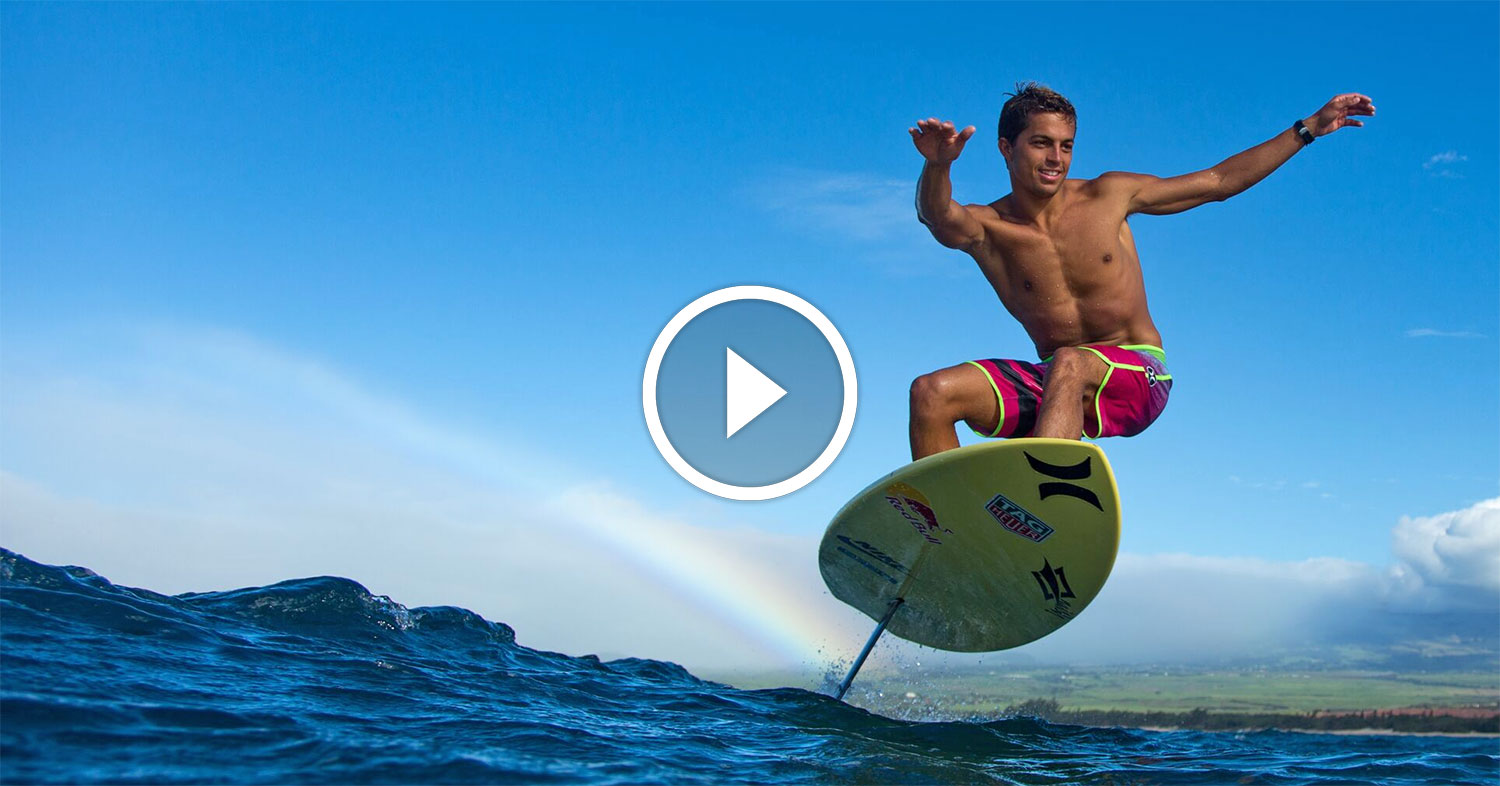 November 27, 2016
by Christopher Parker (@wheresbossman)
Foil Master: Kai Lenny Goes Downwinding on a Shortboard
[notdevice][fbvideo link="https://www.facebook.com/kai.lenny/videos/10154819338924312/" width="645″ height="363″ onlyvideo="1″][/notdevice][device][fbvideo link="https://www.facebook.com/kai.lenny/videos/10154819338924312/" width="322″ height="181″ onlyvideo="1″][/device]
You know those kind of people that do something great and then sit back, relax and enjoy the afterglow? Kai Lenny is not one of those people.
The superstar of SUP seems to have hit after hit these days. Just a week on from scoring one of the most talked about SUP racing videos of the year via his freakish performance in Fiji, Kai is already back home on Maui creating more internet-breaking clips.
This time he's dropped the paddle but it's still fairly close to the world of stand up paddling: Downwinding the Maliko run. The twist? Kai does it on a shortboard…
Exactly how do you do a downwinder without a paddle? And on a sub-6ft board no less? Well if you're Kai, you just jump on a foil (the Naish Malolo attached to a shortboard) and surf the north coast of Maui like it's the longest wave in the world.
Kai's ocean exploits are getting almost ridiculous at this point. What won't he do next? Look at the way he just cruises past those unlimited paddlers as if they're standing still.
We've seen footage of Kai floating across the water on this board before, but it's always been on normal waves, not endless bumps out in the open ocean. Judging by some of the photos he's posted, he's actually been practicing these shortboard downwinders on the Maliko run for a couple of months now, but I believe this is the first footage we've seen.
I actually had a random conversation with Kelly Slater the other week, when I hit the jackpot and got to surf Cloudbreak with just him and a few other guys while all the athletes were occupied over at the ISA Worlds opening ceremony. The topic of foiling came up and Slater casually dropped how he thinks Kai is the best all-round surfer on the planet. In the world of compliments, that's gotta rate pretty high.