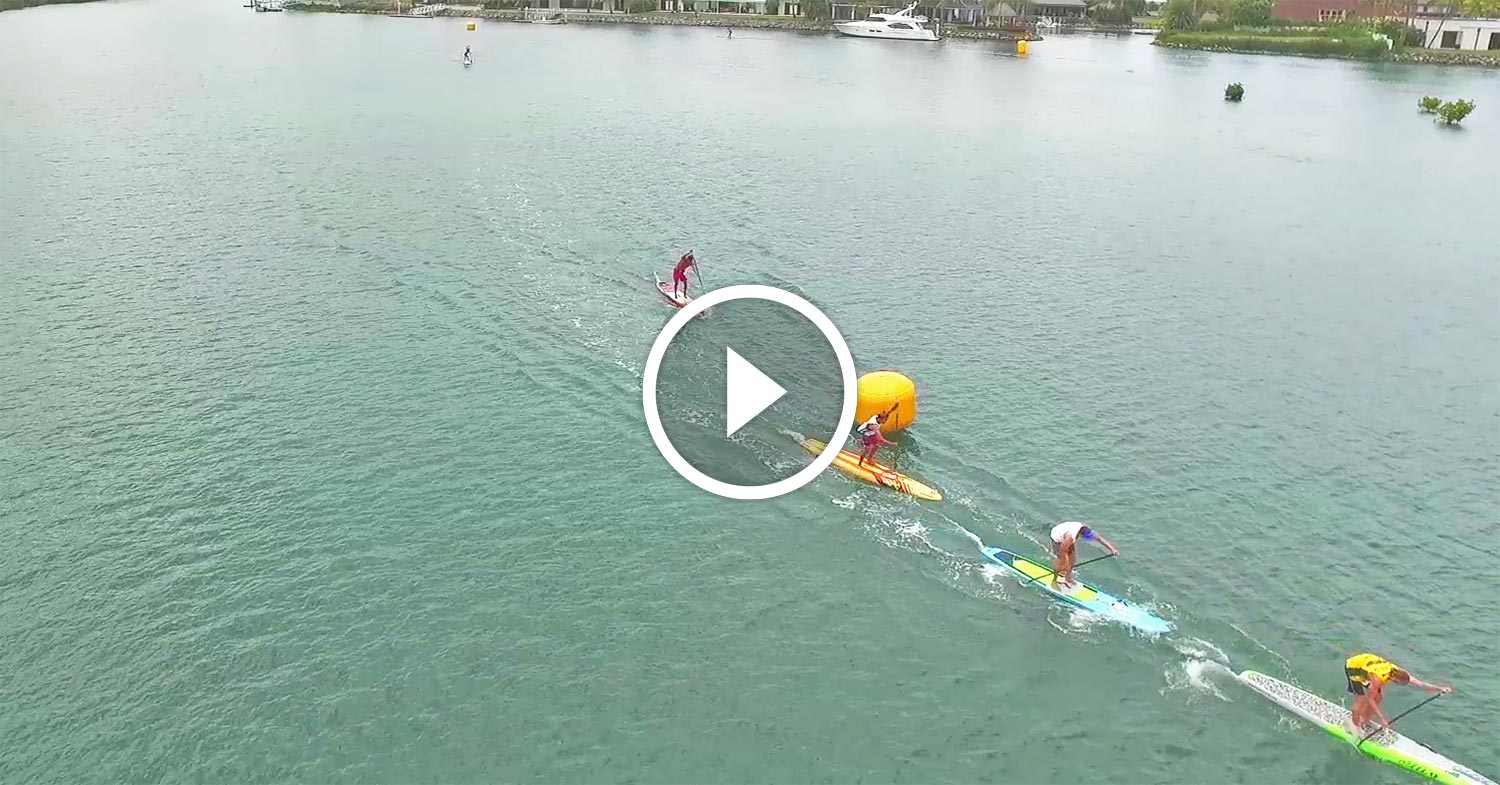 November 21, 2016
by Christopher Parker (@wheresbossman)
Kai Lenny Is a Freak: Raw Drone Footage + Analysis of the Relay Final in Fiji
[notdevice][fbvideo link="https://www.facebook.com/supracerr/videos/1174595722624477/" width="645″ height="363″ onlyvideo="1″][/notdevice][device][fbvideo link="https://www.facebook.com/supracerr/videos/1174595722624477/" width="322″ height="181″ onlyvideo="1″][/device]
Kai Lenny is a certified freak.
Watch this video of Kai closing a massive gap against two world class paddlers on the anchor leg of the Fiji ISA Worlds team relay, earning his nation a gold medal and dethroning the previously unbeaten Australians.
Despite conceding the surf race gold to his friend and Naish team mate Casper Steinfath a few days prior, Kai clearly wanted to end the ISA event with a bang. That looked unlikely as Lincoln Dews (Australia) and Marcus Hansen (New Zealand) started the final leg of the relay with a 26 second lead over the French and Hawaiian teams, but then Kai pulled out one of the fastest flat water laps we've ever seen.
Based on analysis of the different camera angles, I concluded that Kai started 26 seconds after Lincoln and Marcus. The course was around 800 metres long and took just over 4 minutes to complete. Kai closed the gap after the first 3 minutes, which meant he was paddling about 14% faster. Very impressive considering Linc and Marcus are top-level paddle athletes in their own right.
Big credit also goes to three other members of Hawaii's relay team – Hunter Pflueger (men's prone), young Annie Reickert (women's SUP) and Leane Darling (women's prone) – who put Kai in a position to strike despite being outgunned by the paddleboard powerhouse nations of Australia, New Zealand and France.
This is one of the most impressive performances I've ever seen on a race board, and judging by the number of comments this clip generated on Facebook, I'm not the only one who sees it that way.
Watch up top and enjoy.
Thanks to the ISA for providing us with the raw drone footage