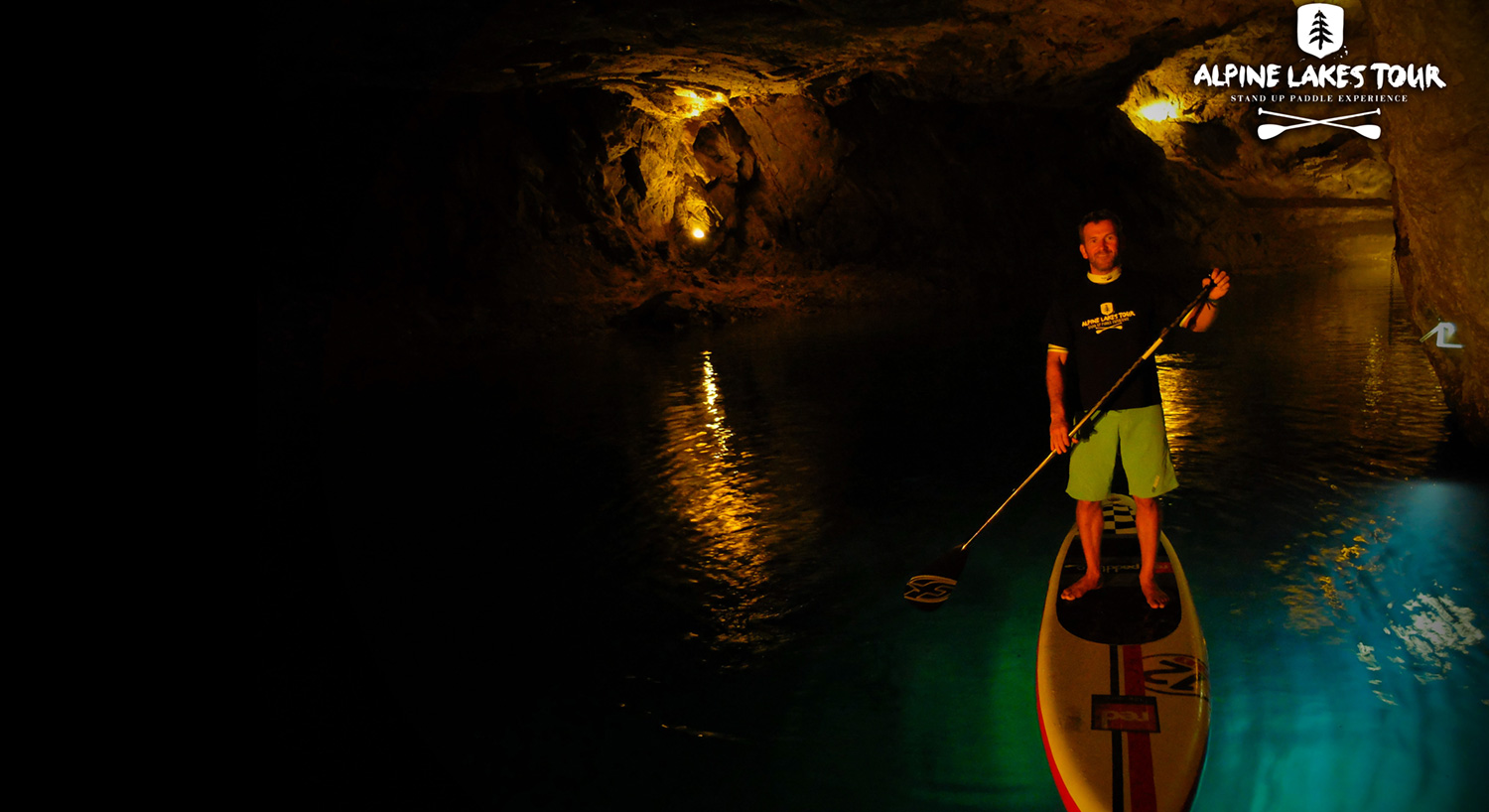 February 18, 2015
by Christopher Parker (@wheresbossman)
The Bat Race: The World's First Underground SUP Event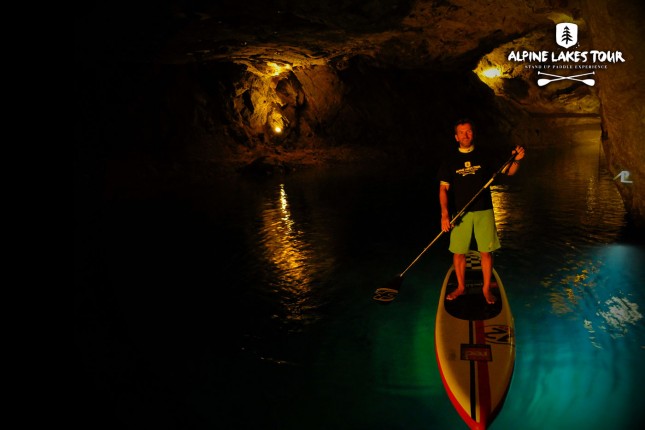 Yesterday I wrote an article about the beloved SUP 11 City Tour, where I labeled the famous Dutch stage race the "world's most unique" stand up paddling event. Yet within just 24 hours I think we have a challenger to that title, because I've just gotten word of a new race in Europe that sounds beyond unique.
On March 14, Switzerland will play host to the world's first underground SUP race.
Yes, underground. As in, under the ground…
The Bat Race, as this crazy event is being christened, will take place on an underground lake below the Swiss town of St. Leonard ("Lac souterrain de Saint-Léonard") in the beautiful mountain region of Valais.
According to Wikipedia, this is the largest underground lake in Europe at 300 metres long and 20 metres wide. Just enough room to squeeze in a SUP race.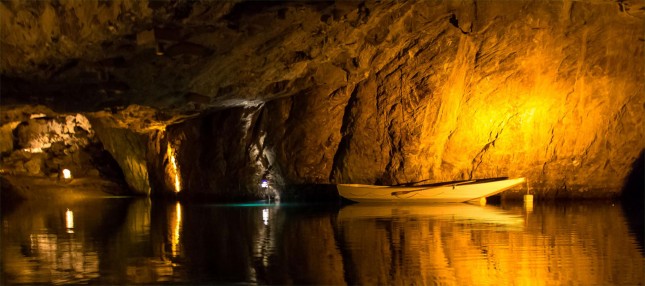 The Bat Race is being organised by the local Alps SUP Club and the 'widiwici' group. The event is part of the Alpine Lakes Tour, which is already one of the more unique tours in the world of stand up paddling (I recently called it one of the world's most beautiful SUP race series). This is the same group that hosted the super cool (literally) Gla Gla Race in the French Alps last month, so clearly these guys like to push the boundaries.
This underground lake in Switzerland is no ordinary body of water. Lake St. Leonard is so far removed from the outside world that it holds a constant, year-round air temperature of 15 degrees Celsius (59 F) and water temp of 11 (52 F).
The Bat Race will also be unique because it's usually forbidden to stand up paddle on Lake Saint Leonard. Organisers have been granted special permission to host this one off race, and only a handful of paddlers have been allowed access to the lake once or twice before (as you can see from the photos).
Due to the very obvious space restrictions, entries for the Bat Race will be strictly limited to 40 paddlers and 25 spectators. Competitors will race in a double-elimination knockout sprint format and presumably win some sort of bat-shaped trophy.
So there you go, I'd say we've officially got a new winner of the "World's Most Unique SUP Race" award.
More info on the official site and Facebook page. Keep an eye out for some cool pics and recap of the race in a few weeks.