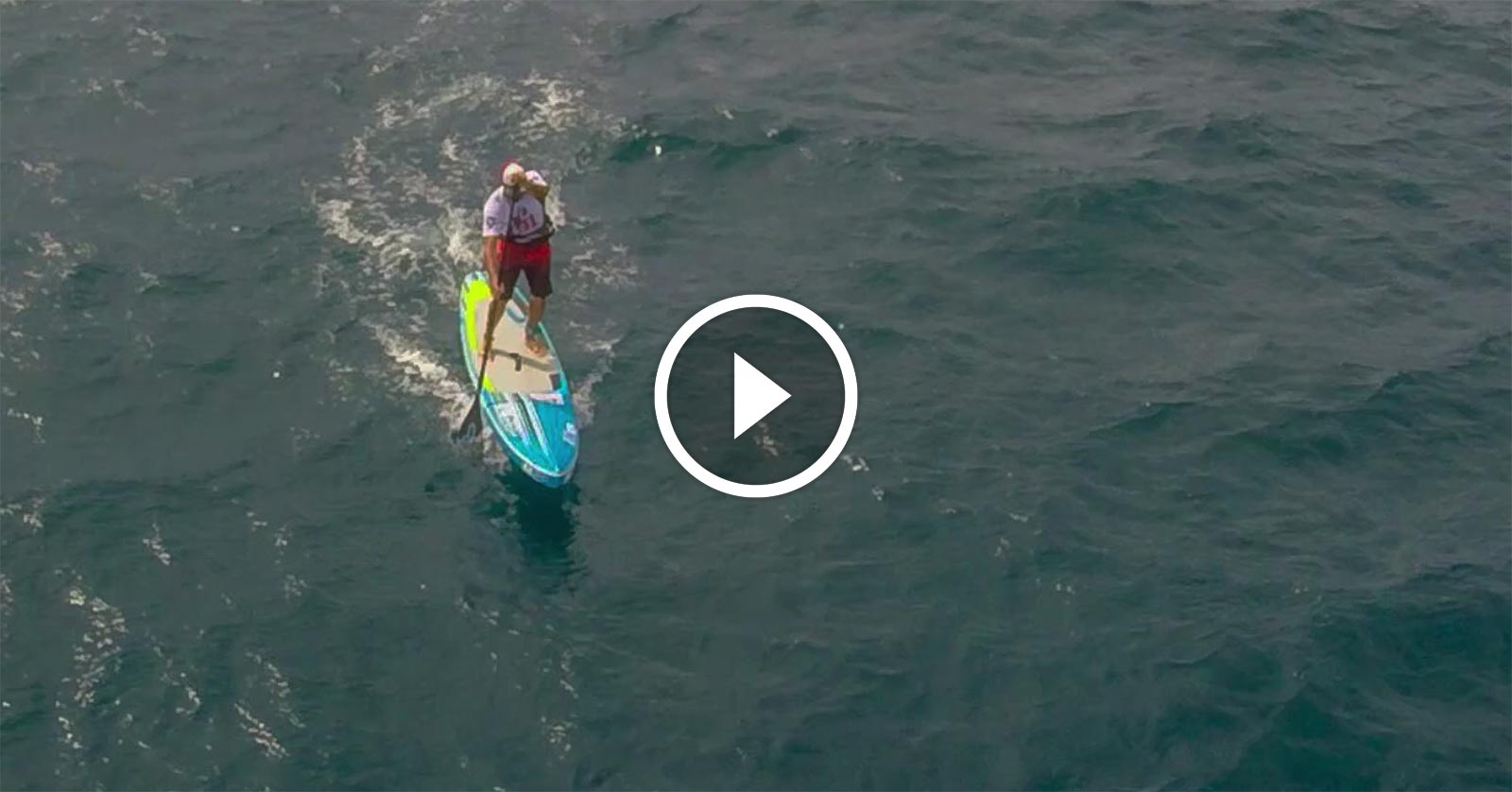 March 2, 2016
by Christopher Parker (@wheresbossman)
WATCH: SUPerstar Titouan Puyo On Fire in New Zealand
Great clip of Titouan Puyo's trip to New Zealand last week, where the NSP superstar won four races in the space of six days against some extremely talented locals.
The current world number five, paddling for his new team, hit Auckland for the weekly Tuesday and Thursday night race series before jumping in to the big New Zealand National Titles on the weekend.
Titou won every race he entered, though he certainly had some stiff competition along the way. Looks like local junior champ Ollie Houghton kept him in his sights all week — Ollie qualified for Team NZ at the Nationals and will go up against Titou again at the ISA Worlds later this year.
There's some excellent footage in here. Pay special attention at the 3:50 mark, where Titou catches a non-existent bump and seems to effortlessly cruise up the inside and into the lead. As the cameraman says: "Amazing…" No wonder this guy is ranked top five in the world.
Oh and there's also a nice little bit of carnage at the 5:50/6:10 mark.
There must be something about NSP and New Zealand. Just last week, Titou's team mate and fellow top five star, Travis Grant, was in the land of the long white cloud for a week of racing and clinics (see the video: "NZ Training Camp with Molokai Champ Travis Grant").
We'll get to see both these guys battle it out at the big Carolina Cup next month, where, along with the likes of Danny, Georges and Connor, they'll be very strong favourites for the podium; it'll be the first time Trav and Titou get to race as NSP team mates.
I like to call Titou "superstar" just because he acts the complete opposite — very humble, very laidback and very down to earth. Bit like a French-speaking version of Travis Grant, actually…