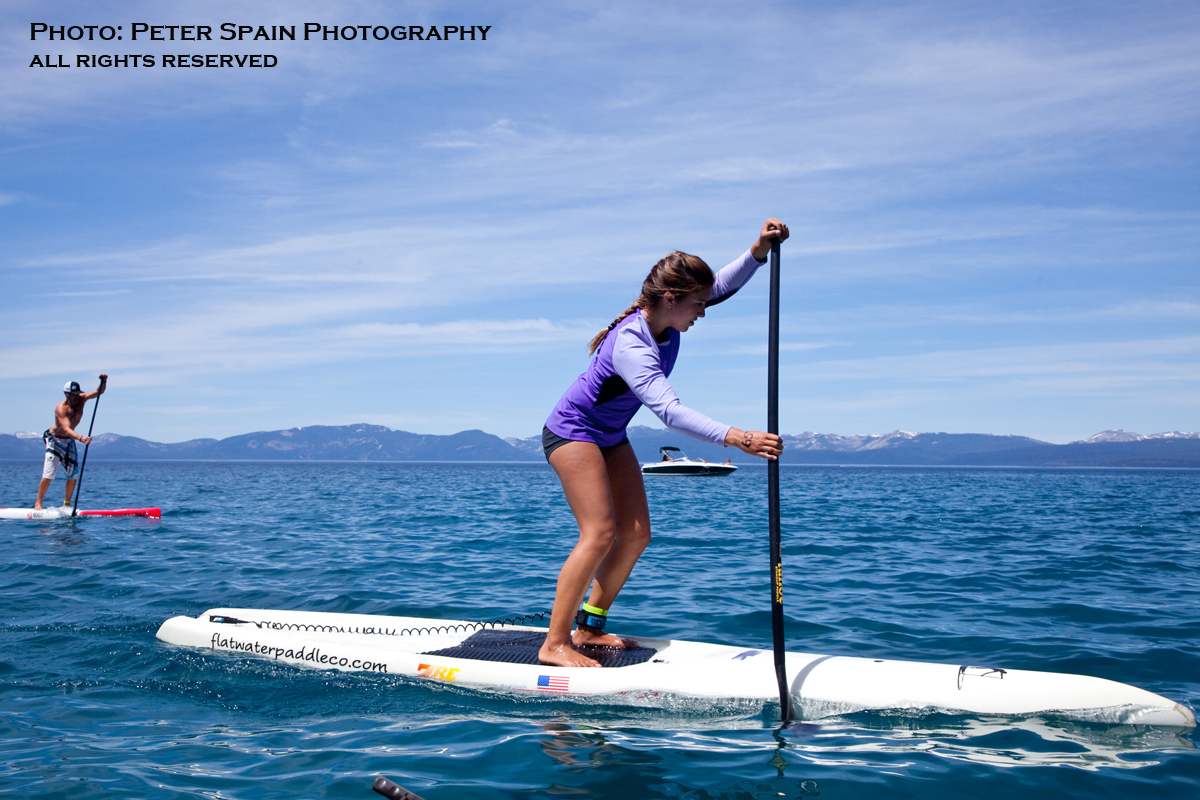 June 18, 2012
by Christopher Parker (@wheresbossman)
Drama On Lake Tahoe: Winner DQ'd For Drafting
UPDATE: Thunderbird Run race results are now available.
*****
Shock! Horror! Someone's been disqualified for drafting…!
On Saturday Lake Tahoe hosted (yet another) Stand Up Paddle race, the Thunderbird Run.
It was an awesome day for SUP racing, with the sun coming out and the snow-capped mountains around the Lake providing an epic backdrop.
Kody Kerbox won the men's division ahead of Mitch Hahn, Rob Pelky and Ron Ayres (we'll have full race results up soon). However it was in the women's division where the real action was happening.
Julianne Brackett was the first female over the line but was soon disqualified for drafting one of the male paddlers, which elevated Jen Fuller (second over the line/no drafting) to first place.
World Paddle Association rules recommend that paddlers can only draft competitors of the same gender and board class. The Thunderbird Run was a WPA sanctioned event and those were the rules on the day.
This is the first time I've heard of anyone getting disqualified for drafting, let alone a race winner. The whole issue of drafting is a touchy subject in the world of Stand Up Paddle racing. Some people are totally for it, some are totally against it.
Related Posts >>> Jim Terrell's take on Drafting
18-year-old Julianne was leading the women's field before she started drafting (she wash-rode Mike Bond, for the record) so it's more likely she did it out of sheer habit rather than necessity. Who knows, but either way I guess rules are rules, whether we like them or not…
// Thanks to Peter Spain Photography (aka Mr. Steller Grips) for the photos.
*****
What do you think about these rules? 
Good? Bad? Ruining the sport or entirely necessary?
Leave a comment below if you wanna share your opinion on drafting…
*****