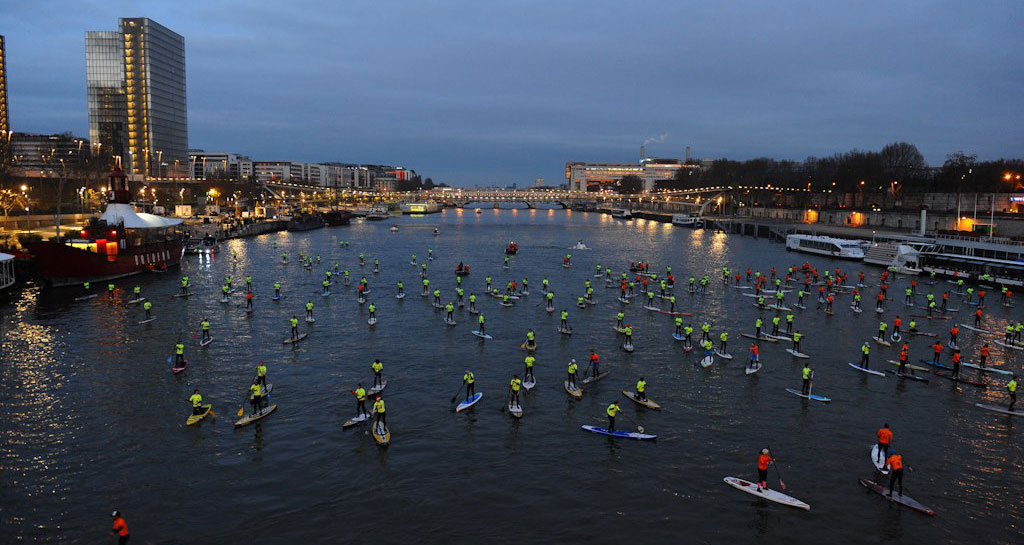 December 2, 2013
by Christopher Parker (@wheresbossman)
The Last Big Weekend Of The Year: Four Races In Four Very Exotic Locations In Four Totally Different Corners Of The Globe
It's not just the last big race of the year, it's the last big weekend of the year.
In what is perhaps the most exotic weekend for Stand Up Paddle racing ever, we're going to see four races, in four corners of the globe (can a globe have corners?) and in four* very cool locations: Puerto Rico, Paris, Tahiti, Mauritius.
You've obviously been living under a rock if you don't know about the biggest race happening this weekend: Puerto Rico's Paddle Royal. The event is one of the few regular races that draws Danny out of his outrigger, while it'll also feature a selection of the world's other finest paddlers.
Paddle Royal has near-record prize money ($26,000) plus it's being held in an epic location. We'll be in San Juan all weekend and will keep you posted with all the action as it happens.
While we were waiting, we put up 21 Awesome Photos from Paddle Royal last week and quickly realised why this event is so popular: The post quickly became the third-most-read-article-of-the-year and for good reason – those aerial shots are insane.
Speaking of aerial shots, one of the most-shared SUP racing pics on Facebook around this time last year was a classic snap from the start of the Paris SUP Crossing, an annual event that coincides with the Paris Boat Show and gives paddlers the rare opportunity to glide down the River Seine and through the heart of Paris.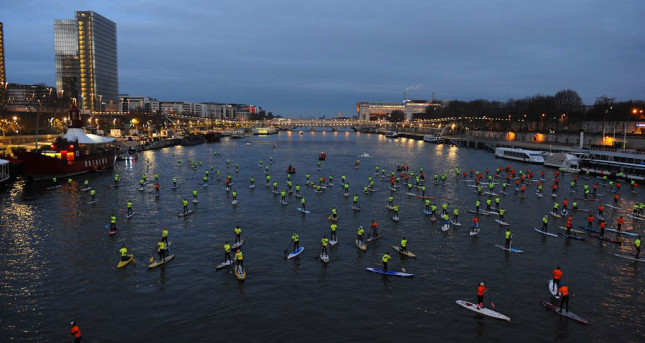 Check out the highlights reel from last year… if paddling through past the Eiffel Tower in the twilight of dawn isn't exotic enough for you, I'm not sure what is.
Except for maybe paddling around Bora Bora…
Because meanwhile down in the South Pacific we've got the Ironmana SUP race.
The Bora Bora Liquid Festival features "a fun and joyous celebration of water sports and Tahitian culture," to quote the marketing department directly. And it's hard to argue when you look at their promo shots. So while it hasn't received the same publicity in the SUP world as many other races, this will surely be one event that'll soon be on everyone's bucket list. I mean c'mon… It's Tahiti… Remember "The Greatest Stand Up Paddling Video Ever"…?
Yes, as you can see from the exotic pic below, the focus of Ironmana is still outrigger (this is Tahiti after all). However Stand Up Paddling is becoming a more and more important part of the event and the organisers have flown in several big names to give its reputation a boost in the outside paddling world.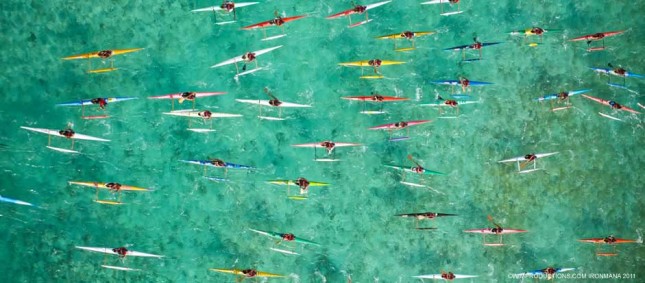 Lastly, if you weren't already jealous enough of what's on offer this weekend, there's also a small event on a small island in a small country in the Indian ocean, which has perhaps the biggest 'awesome' rating of all four events.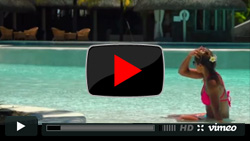 The Mauritius SUP Challenge is being held at the very awesome looking LUX* Belle Mare resort. The race coincides with a clinic by France's First Lady of SUP, Olivia Piana. You may recall the video we posted last year. And if you don't, go watch it now. Yes, you'll all want to go paddle in Mauritius after seeing it.
In fact after this post you'll probably want to go paddle in Puerto Rico, Paris and Tahiti as well…
This might just be the most exotic weekend that SUP racing has ever seen.
*UPDATE: There's actually a fifth "exotic' race this weekend: an under-the-radar, 30km downwinder on the island of Okinawa. Seriously. That's five. On the same weekend. All in totally out-of-the-ordinary-SUP-locations.