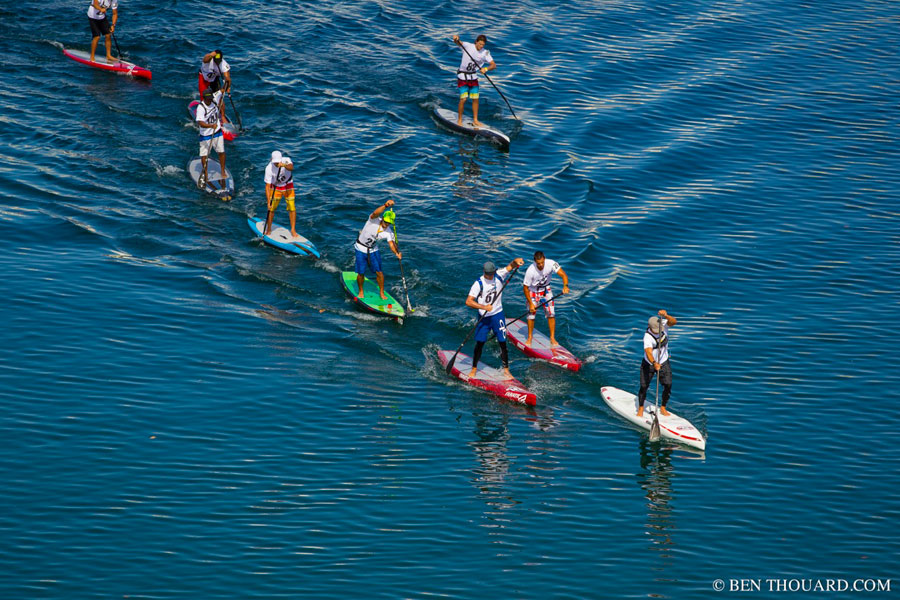 21 Awesome Photos That Will Make You Want To Paddle In Puerto Rico (Paddle Royal)
The "last big race of the year" is set for December 5th-8th in Puerto Rico, with Paddle Royal set to cap off what has been a pretty massive year of SUP racing. This one is a bit of a favourite among the paddlers and if you check out the pics below you'll see why. Though even if the exotic location doesn't do it for you, there's also the small matter of the massive prize purse on offer… This year the organisers have stepped things up and are putting $26,000 on the line, which comes close to making this the most lucrative stand up paddle race ever.
But just in case you needed any more motivation to book a flight to Puerto Rico, we got our hands on a collection of epic shots from last year's Paddle Royal. These photos were captured by the awesome Ben Thouard, who was flying around the course enjoying the best seat in the house and scoring some pretty amazing angles of the battle between Danny Ching, Eric Terrien, Ryan Helm, Chase Kosterlitz, Paul Jackson and the rest of the elite field.
Enjoy…
(and if these images do it for you, head on over to the official site to sign up)