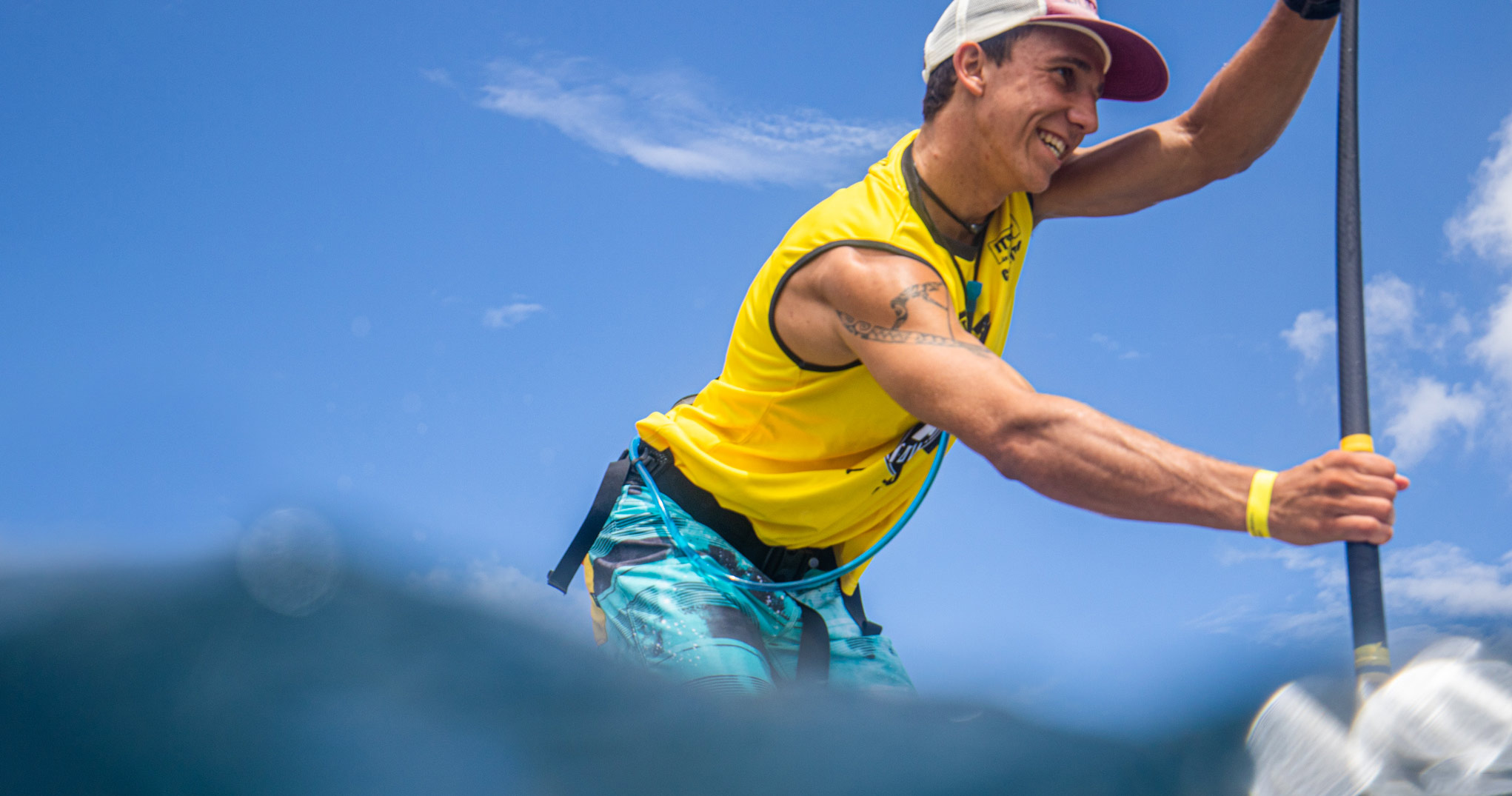 March 9, 2020
by Christopher Parker (@wheresbossman)
The kids are taking over 😳 avg. age on the 12 Towers men's podium? 16 years, 4 months…
Want to hear a scary statistic? The average age on the men's podium in yesterday's 12 Towers downwind event was 16 years, 4 months.
That's an age when most kids are still a year away from graduating high school. An age when you're not even supposed to drink, let alone win an international ocean race. This stat is all the more extraordinary given a) the mature level of talent that finished behind the top three, and b) that ocean racing requires endurance and experience — two things that often come with age.
But despite technically being classified as "boys," Noic Garioud, Ty Judson and Shuri "Shrimpy" Araki paddled like men at this year's 12 Towers Ocean Festival. Noic is just 17. Shrimpy is only 13. For some context: fourth-place James "Jimmy" Casey seems positively ancient at 28.
(On a side note, take a read of Jimmy's excellent 12 Towers recap)
Noic was so good in the bumps yesterday that the race was effectively over at the halfway mark. The New Caledonian's win wasn't hugely surprising — this is the same kid who won the Gorge four months after his 16th birthday — but the margin of victory certainly made a statement. Noic will now be difficult to beat in any downwind race anywhere in the world, save for perhaps the unlimited events in Hawaii. Not since Connor Baxter burst onto the scene in 2011 as a scrawny 16-year-old have we seen such dominance from someone so young.
If he follows the Kelly Margetts/Karla Gilbert model, Noic could theoretically be on top for another 30 years. The kid we call "Chicken" highlighted his youth when he wasn't allowed into the bar to celebrate on Sunday night. He's already a world-beater, but Noic isn't even old enough to buy a beer in Australia.
Ty has always had that man-child look about him. When he landed on tour as a 17-year-old a couple of years ago I thought he was already mid-20s. He paddles like someone who's been doing this far longer than he has. When you consider that he won the 12 Towers surf race and got second in the downwinder (and didn't do too bad in the foil muster, either) it's safe to say the world number nine will be ranked a lot higher this season. The fact Ty never stops smiling makes it impossible not to like this guy no matter how much he beats you by.
Shrimpy was the big surprise at this year's 12 Towers Ocean Fest. The 13-year-old said he was hoping for a top 10 finish but was here in Australia just to have fun and gain some valuable experience. Judging by the size of his smile as he crossed the finish line, Shrimpy ticked both of those boxes. I joked on the livestream that he's "the Noic of Japan," and later I heard that Shrimpy actually has been studying Noic's downwind videos to help with his technique.
Chicken & Shrimpy. They could be superheroes in a kids' comic book. But they're not, they're paddlers, and stand up paddling is lucky to have them and the rest of the "young guns" blazing a trail and keeping our sport fresh.
The future is very bright.