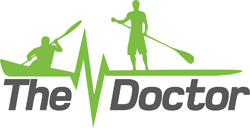 January 16, 2013
by Christopher Parker (@wheresbossman)
This Weekend: It's Connor Baxter vs. The Aussies @ The Doctor (UPDATE: Connor's Out!)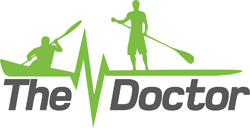 UPDATE: Connor Baxter is a last-minute withdrawal… looks like it's Zane Schweitzer vs. the Aussies now.
Original story: Australia's most prestigious SUP race, The Doctor, is happening this weekend near Perth, Western Australia. There's $5,000 cash on the line from Starboard, though even more important is the bragging rights that come with this 28km downwind race. The Doctor usually attracts some solid international talent to compete against Australia's best. Last year it was Connor Baxter who took the win, and the young gun from Maui is set to return (along with Starboard teammate and fellow Maui boy Zane Schweitzer) to give the Aussies a run for their money.
On the Aussie side you've got: Queenslanders Travis Grant, Jake Jensen, Paul Jackson, Beau O'Brian, and Lincoln Dews. Sydneysiders Dave Kissane and last year's runner-up Sam Parker. Plus from what we hear there's some dark horse locals that might take out a few big names as well. Virtually all of Australia's elite paddlers will be there, minus Kelly Margetts and Jamie Mitchell.
Meanwhile the women's race could be pretty tight, though Australian champion Angie Jackson will probably start favourite, depending on whether or not Annabel Anderson makes the trip.
It's definitely a stacked field, though picking the winner is almost a lottery. Conditions play a big part in this race, as does board selection. Problem is, it's hard to pick exactly what the wind is going to do.
"The Doctor" is named after the Fremantle Doctor, the trade winds that (usually) blow like clock work, but just like in the 2012 Doctor, the wind for this race is looking decidedly vague right now. The wind could easily pick up right before the race start, giving paddlers an epic downwinder, though it could just as easily go flat (or worse, cross-shore) and leave the competitors with a 2-3 hour slog.
28kms is a long way to paddle on the wrong board.
Any of the names above could win it. Connor is the obvious choice but maybe isn't in the best shape of his life right now. Travis is hard to beat in downwind conditions, but if the wind dies he won't be enjoying it. It's anyone's guess…
But no matter what happens, we'll keep you posted with full results, pics, video and race recap from the 2013 "Doctor" as it happens. So keep an eye out over the weekend for all the action. The race is scheduled for Saturday, however there's a two-day window to wait for the best conditions so it might be delayed.