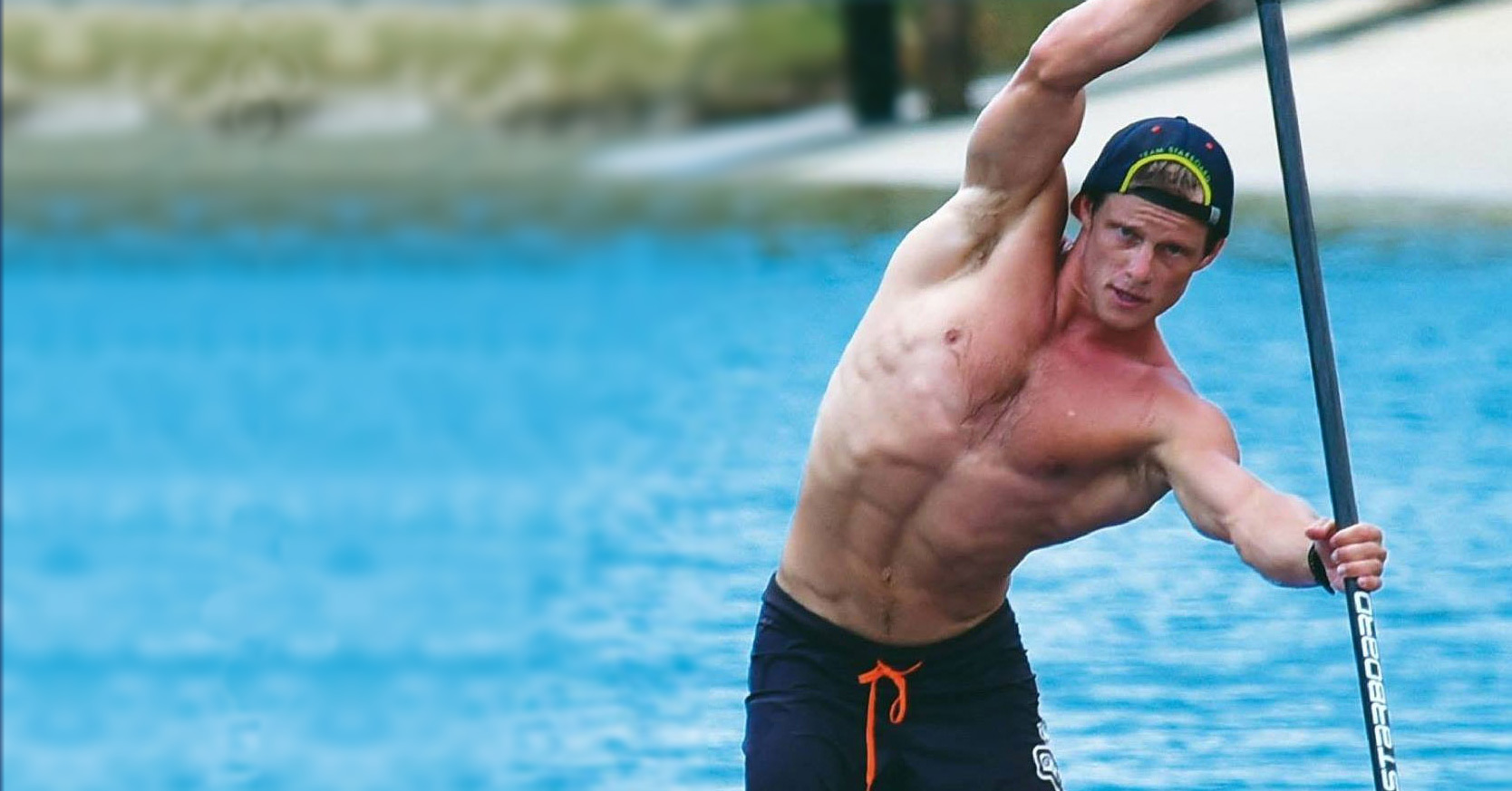 April 17, 2016
by Christopher Parker (@wheresbossman)
The Dark Horses: 16 Paddlers to Watch in 2016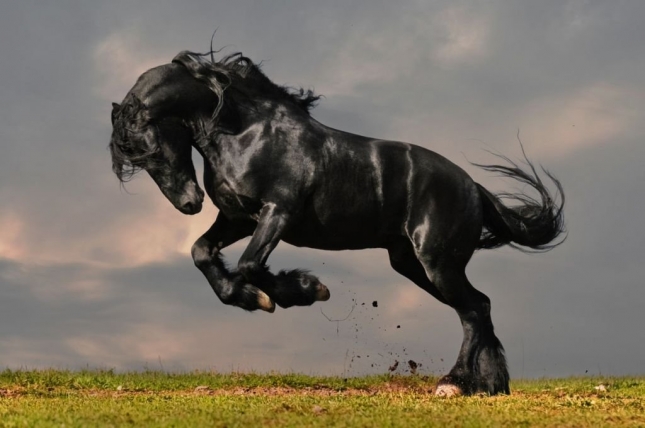 [notdevice] [/notdevice]
These are exciting times for the world of stand up paddle racing, with fresh faces and new names set to energise the sport and shake up the world rankings this year.
With dozens of world class athletes crossing over from other sports and a new generation of hungry juniors eager to prove themselves, I believe we're on the verge of a new wave of elite paddling talent. So with the first major race of the season just six days away, it's time for a bit of crystal ball gazing to predict who will make the biggest leap up the leaderboard in 2016.
While the likes of Danny, Connor, Travis, Kai, Titou, Annabel, Candice, Fiona, Sonni and co. aren't going to give up their podiums any time soon – they're all at the top of their game (or even still improving) – I'm pretty sure we'll see at least a few top 10 debutantes in the World Rankings by December.
It's hard to define what a "dark horse" is exactly — is it a paddler you've never heard of, or just one you didn't expect to win? Oxford says it's a candidate or competitor about whom little is known but who unexpectedly wins or succeeds. So I guess the answer is both.
While some of these names will already be quite familiar if you're a close watcher of the sport, I believe they all are extremely under-rated in the wider paddling world and have the potential for some big results in 2016.
So, without further ado…
---
The Aussies
It's kinda scary just how deep the talent pool runs down under. While the likes of Travis, Jake, Kelly, Beau, Lincoln, Jacko, Angie, Karla and Terrene have been fixtures of the international racing scene for years, there's a whole new bunch of world beaters ready to step up.
Michael Booth (or just Boothy) has enjoyed such a meteoric rise over the past 12 months that he barely still qualifies as an "emerging" talent. His victory at the Aussie Titles last year earned him a ticket to Fiji, while he was virtually unbeatable during the Aussie summer series. Unfortunately the Starboard dark horse won't be at Carolina – it clashes with the Aussie Surf Life Saving Titles, where Boothy is contracted to compete on his traditional paddle craft of choice (surfski) – but look for this guy to make his move up the rankings during the Euro Tour and in the back half of the season. If Boothy isn't in the top 10 by the end of the year, I'll be very surprised.
Alongside Boothy, James Casey has probably been the in-form paddler of the Aussie summer. The JP Australia team rider, who is looking super fit and ready for the international season, will take on the world's best downwind paddlers in Hawaii both in May (OluKai) and July (M2M and M2O), as well as the Gorge in August. "Jimmy" will probably be at the Worlds in November as well after finishing runner-up at the 2015 Aussies. If his form over the past few months – culminating in an impressive overall victory at the elite Saucy Jack Classic last month (which pushed him inside the world's top 20 for the first time) – is any indication, he'll fancy his chances at a medal.
Apart from Boothy and Jimmy, one other relative newcomer that's already proven he's a world beater is Matt Nottage, who rose to world #13 at the end of last season after making a clean sweep of Aussie Downwind Week. Being ranked top 15 in the world probably automatically disqualifies Matty from being a "dark horse," but no matter what you call him one thing is for sure: This kid sure knows how to downwind.
There's plenty of other Aussie paddlers that could be in for a breakout season this year, even if they've been around a few too many years to be considered true dark horses: Toby Cracknell has shown great form lately (he defeated Boothy at Noosa), Lincoln Dews looks re-energised after recently switching to the JM Paddleboards team, while the reigning 'Fastest Paddler On Earth' Trevor Tunnington (technically a Kiwi but lives in Oz) is set for his first full international race season after graduating high school at the end of 2015 (feeling old yet?). Also keep half an eye on Jayden Jensen, the older brother of Jake who's always shown potential and has committed to a serious training regime this year.
The Tahitians
The Tahitians are coming. Many wise observers – particularly those with a background in the outrigger world – have long said the Tahitians would take over our sport one day. But while I doubt they're ready to seize the throne just yet, they're certainly gathering their troops at the very least.
Outrigger canoe (or "va'a" as it's known locally) is more or less the national sport of Tahiti. Georges Cronsteadt has long carried the hopes of Polynesian stand up paddling on his shoulders (and he's been joined by the likes of Niuhiti Buillard in the past season or two) but now several new names are set to help carry the load.
Steeve Teihotaata burst onto the international stage six months ago by absolutely destroying the 11 City Tour, making seemingly light work of arguably the world's toughest race. I swear that guy wasn't even out of breath at the end of each stage — he's like a smiling, laid-back version of the Energizer Bunny.
The Mistral team rider, who at the age of 24 has already won every major race in the outrigger world (often multiple times), will return to defend his 11 Cities title in September, however his toughest competition may come from a very familiar adversary: Rete Ebb, one of the few guys that can match Steeve in a va'a canoe.
For those who don't follow outrigger, Steeve and Rete are two of the absolute finest paddlers on the planet. Steeve won the Molokai to Oahu solo race the past two years, an event that's probably even more prestigious in the outrigger world than it is in stand up, while Rete was third in that same race back in 2014. For some context: The runner-up in both years was Danny Ching.
Rete has also won the ridiculously elite 'Super Aito' race (literally the super bowl of va'a) three times, making him something of a celebrity back home.
The newly minted Starboard team rider just happens to live across the road from Georges Cronsteadt, so he won't have to go too far if he needs any stand up paddling tips. And we won't have to go too far to get a glimpse of this guy — Rete will be at Carolina next weekend, his first international SUP race.
The transition from outrigger champion to SUP world beater doesn't happen overnight, so don't expect any instant miracles from guys like Steeve and Rete, but still, if they become even half as passionate about SUP racing as they are about va'a then I'm pretty sure we'll be hearing their names a lot over the next few years. You only have to look at the meteoric rise of Titouan Puyo (who has a very strong va'a background) as a perfect example.
Other "unknown" Tahitians to keep an eye on are Enzo Bennett, who showed promise in California last September, and Hinatea Bernardino, the queen of outrigger that recently crossed over into SUP and may join Steeve and Rete at the 11 City Tour in September.
Though the scary thing is, there's probably another 50 or 60 Tahitian dark horses just waiting for their chance to stand up and take on the workd. The level and depth of paddling talent in that nation is absolutely incredible.
Backing up to the topic of the 11 Cities for a moment; another relatively new name to watch in the elite women's field is Florida's Seychelle Hattingh, who made a clean sweep of the 2015 11 City Tour alongside her Mistral team mate Steeve, and who, if her Instagram is any guide, has been training up a storm the past six months. Seychelle also broke the 24 hour distance paddling world record (both the women's and the men's) a few months ago.
The SUP Broz
Possibly the hardest training, most dedicated and determined siblings you'll ever see on the water, Bruno and Daniel Hasulyo (aka the SUPBroz) will surely make an impact on the international scene this year.
While it's hard to identify exactly which flag they race for (born in Hungary, grew up across Europe, migrated to New Zealand, now split their time between Thailand and Bali), one thing is certain: These two are both incredibly fit and incredibly quick. Their signature move is to set a frighteningly fast pace off the line (just ask anyone that witnessed their "rocketship strategy" at the 11 Cities last year), which splinters packs and wreaks havoc with draft train formations. It's exciting to watch.
The Broz will be on show at the Carolina Cup next weekend (along with a dozen of their Starboard team mates), and despite it being one of the most competitive races on the planet, I wouldn't be surprised to see this duo leading the pack after the first couple of miles.
The French
While world #5 Titouan Puyo and #11 Arthur Arutkin have assumed Eric Terrien's mantle as the standard bearers of French paddling over the past couple of seasons (and I wouldn't be surprised if they climb even higher up the rankings in 2016), I feel like we're on the verge of yet another new wave of French talent.
France is like the Australia of Europe: Home to a strong surfing/paddling culture where the talent pool runs deep and the term "dark horse" could refer to any one of a dozen paddlers — there are new names to watch every season. But while there's plenty of emerging French talent, the two I'm most excited to see compete in 2016 are Martin Letourneur and Martin Vitry.
Letourneur has already been around for a while – he won the most inspirational award at the Salt Creek Battle of the Paddle – but from everything I've seen and heard over the past few months he's really stepped it up a notch this year. Vitry has flown under the radar compared to his fellow Frenchies, but I see a lot of talent in this young guy and will be very surprised if he doesn't climb up the rankings in season 2016.
Martin and Martin (they should start a band) are competing at the Carolina Cup, which will be a great indicator of how well they match up against the world's best.
While France is the undisputed powerhouse of European SUP racing, Team Italy is fast emerging as their biggest rivals after a very strong couple of seasons; Leo Nika is no stranger to the international scene, while last summer we saw Paolo Marconi take down a few big scalps, however I've seen another half a dozen "unknown" Italian guys that could move up the rankings this year (Davide Ionico and Davide Codotto are two particularly promising prospects), so keep an eye on the Italia crew during the 2016 Euro Tour.
Elsewhere in Europe: I'm looking forward to seeing how Spain's Susak Molinero and Ane Zulaika perform on the women's Euro Tour after a bit of a breakout season last summer (Ane's brother, Jurgi, is another name to remember). I also spotted a handful of young guys from the world-beating German sprint canoe community at the 2015 Lost Mills — it'll be interesting to see if they've continued training on a race board since then.
And speaking of canoeing, the Canadians may have unearthed yet another SUP racing contender from their C1 squad. Larry Cain has flown the maple leaf flag for years, while he successfully introduced Tommy Buday Jr to the sport in the past couple of seasons, but also keep an eye on the most recent Olympian to cross over and stand up: Gabriel Beauchesne-Sevigny.
The California Kids
While California has lagged behind Hawaii and Australia at the pointy end of the sport over the past two years, at least on the men's side (there's only one mainland U.S. athlete in the world's top 20 compared with five Hawaiians and half a dozen Aussies), I have a feeling the "spiritual home" of SUP racing will be in safe hands in the future.
From Lake Tahoe in the north to San Clemente in the south, it seems California is leading the way when it comes to junior training squads (you could also include Hood River's "JET" program in this mix). While Team Riviera's Shae Foudy was making a name for herself last season at least half a dozen of her fellow young guns were waiting in the wings: Sharing the podium at a string of big SoCal races lately have been Jade Howson, Alex Higginson, Erika Benitez and Lexi Alston.
As for the junior men in California: While Noa Hopper has been around long enough to shake the 'dark horse' label, I get the feeling the 404 team rider could be in for a breakout year as his paddling continues to mature. Another one of Danny Ching's 404 proteges, Ryland Hart, could also be one to watch (just like Danny, Ryland is a very strong outrigger paddler). And behind them are at least two dozen more 12-16 year olds that could potentially be stars of the future.
With the amazing level of junior talent being nurtured by training groups like the Paddle Academy and Performance Paddling, I wouldn't be surprised if California rises back to the top over the next half a decade.
The great thing about SUP racing is how it draws in athletes from so many other ocean and paddling sports: Michael Booth comes form surfski, the Tahitians dominate outrigger, the Germans and Canadians are sprint canoe powerhouses, there's been countless prone paddleboarders make a name for themselves, while let's not forget how many great paddle athletes the surfing world has given us.
Continuing that surfing trend are a couple of names I'm particularly interested to watch this season: Giorgio Gomez and Nakoa Decoite. Nakoa is a big wave surfer from Maui (and husband of 2012 Molokai champ Talia) that's been training the house down in the off-season with an eye on some serious race results. A recent back injury may have delayed his assault, but look out for Nakoa in the second half of the year.
Giorgio, brother of world champ SUP surfer Izzi Gomez and an amazing surfer in his own right, is on a couple of new teams this season (Infinity and Quickblade) and appears highly motivated to perform just as well in the races as he does in the waves. Giorgio went toe-to-toe with established talents Slater Trout and Mo Freitas at the Santa Cruz Paddlefest last month, and he'll be on the start line at Carolina next Saturday.
Looking further afield, I've been seeing impressive performances in virtually every paddling nation. New Zealand will send couple of emerging names to Fiji for the ISA Worlds later this year, with Ollie Houghton and Marcus Hansen having gone 1-2 at the National Titles in February. Kenny Kaneko has been training the house down and will look to do Japan proud on the international stage this season after showing promising signs last year.
Brazil is a massive hot spot for surfing and paddling talent, but logistics (i.e. the high cost of getting to and from the country) seem to prevent many its talented athletes reaching the international stage. Apart from the ISA Worlds, where Team Brazil is always strong, and the globetrotting Vinnicius Martins, who's a regular at the majors and will be strong again this season, we don't often see too many Brazilians in the international SUP racing arena. So I'm really looking forward to watching the next group of Brazilian paddlers emerge, and leading the junior charge right now seems to be young Guillherme Dos Reis, who won the open men's national titles late last year (despite only being around 16 or 17 years old) and will hopefully be on show at the ISA Worlds in Fiji in November.
Who else? Did I miss anyone? No doubt. There's so much fresh blood being injected into the world of SUP racing every month that it's hard to keep up.
Oh and I guess I went a little overboard with my "16 paddlers to watch in 2016" (there's actually 35 names, but that doesn't really make for a catchy headline), however it's kinda hard to draw the line when there's so much emerging talent in this sport right now.
And we don't have to wait long to see who the top dark horses of 2016 will be: The first major race of the season, the Carolina Cup, is just six days away, then it's straight onto Olukai, then Japan, Tahiti, the Euro Tour, and suddenly we're going to be halfway through the international race season before we know it.
Exciting times.