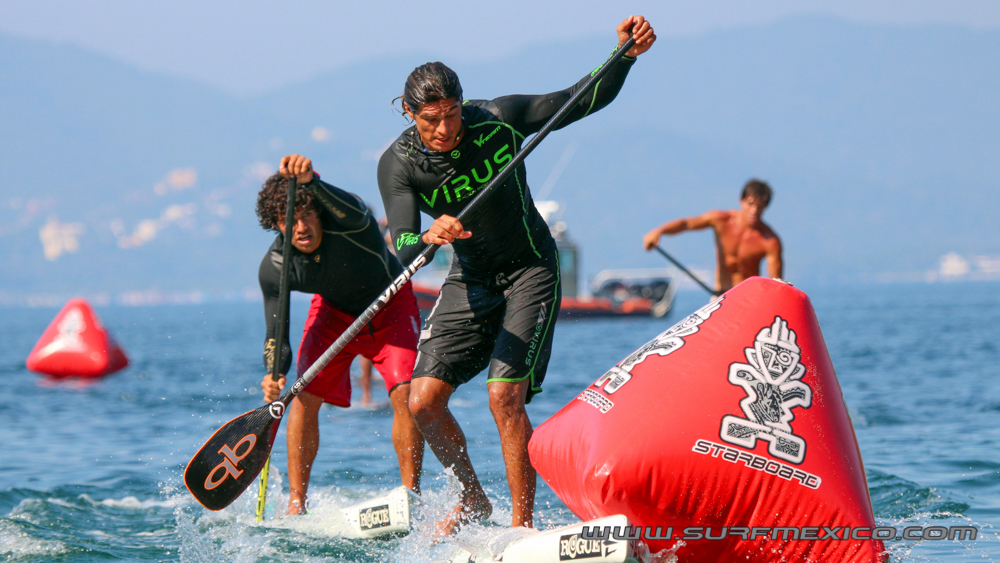 December 16, 2014
by Christopher Parker (@wheresbossman)
Mexico Selects Team To Defend Home Turf At 2015 Worlds
Last week Mexico hosted its annual championship event, with a year's worth of bragging rights and an all important spot on the national team up for grabs.
Mexico is of course host for the 2015 ISA World Stand Up Paddle and Paddleboard Championship, which gives extra significance to these results. This is a rare chance for paddlers to represent their nation while playing host to the rest of the paddleboarding world at the same time.
Not surprisingly it was Fernando Stalla and Bicho Jimenez that dominated the men's SUP racing, swapping 1-2 finishes in the Technical and Long Distance events. The Team Rogue duo are Mexico's two highest-ranked guys in the world of SUP racing: Fernando is currently ranked #18 in the world while Bicho is right behind him in #20.
In the women's it was Anarely Ruiz (Distance) and Karen Jacobson (Technical) splitting the wins at Manzanillo, while the slots for SUP surfing and prone paddleboarding were also filled.
The Mexican crew will be looking to use their home court advantage to return to the overall Team Championship podium (top 4 nations) when they host next year's ISA Worlds. The team finished 6th at the 2014 Worlds in Nicaragua but have reached as high as 3rd in the past (Peru 2013).
The 2015 ISA World Champs runs from May 10-17 in Sayulita, Mexico.
Here's a full video recap of last week's Mexican National Titles thanks to SurfMexico.com – they also have a full gallery of the event).
And here are the top finishers from each race:
Men's Long Distance SUP Race
1st: Javier Jimenez
2nd: Fernando Stalla
3rd: Diego Martinez
4th: Juan Luis Ortega
Women's Long Distance SUP Race
1st: Anarely Ruiz
2st: Alejandra Brito
3rd: Martha Diaz
4th: Veronica Nava
Men's Technical SUP Race
1st: Fernando Stalla
2nd: Javier Jimenez
3rd: Felipe Hernandez
4th: Diego Martinez
Women's Technical SUP Race
1st: Karen Jacobson
2nd: Anarely Ruiz
3rd: Alejandra Brito
4th: Martha Diaz
Men's Paddleboard
1st: Felipe Rodriguez
2nd: Geovanni Perez Cervantes
3rd: Oliver Cruz
4th: Hector Gonzalez
Women's Paddleboard
1st: Analicia Ramirez
Men's SUP Surfing
1st: Felipe Rodriguez
2nd: Felipe Hernnadez
3rd: Fernando Stalla
4th: Ori Icaza
Women's SUP Surfing
1st: Karen Jacobson
2nd: Martha Diaz