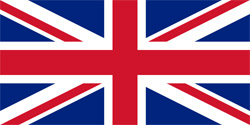 November 7, 2012
by Christopher Parker (@wheresbossman)
Great Britain Announces Team For 2013 ISA Worlds In Peru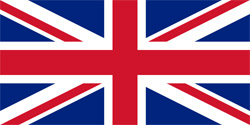 UPDATE: Meet Great Britain's Team for the ISA World Paddle Champs
ORIGINAL STORY: So the ISA World SUP Championships are heading back to Peru in February 2013. The opening ceremony is February 24th, giving nations three and a half months to sort out their teams. The 2012 ISA Worlds featured 17 different countries from Australia to Austria, and organisers will probably be expecting to beef up participation by 50-100% this time round.
The big paddling nations are a given; Australia, USA, Hawaii (they compete separately from mainland US…), South Africa, France. But it's always fun seeing which minnows send teams to these sorts of events (and which of them can spring a surprise result in the actual races).
Last year Great Britain sent a small team, competing only in the Men's SUP Racing and SUP Surfing. But this year the Brits are beefing up their squad to have a crack at every discipline. They've just announced their (almost) complete squad, including all three of the SUP racing spots. Standing up and racing for the Queen in Peru will be Charlie Grey, Ryan James and Marie Buchanan.
UPDATE 1st December: Ryan James pulls out due to work commitments. Replaced by Ollie Shilston.
Ryan could be a bit of a dark horse, at least in the Distance Race. He's a dominant paddler in the UK and has snagged some impressive results overseas, including 2nd place in the 2011 SUP 11 City Tour. He's got a background in Triathlon (sound familiar?) and will probably be one of the fittest guys on the starting line in Peru.
But no matter what the results are, it's very cool just to see Great Britain fielding a full team for the ISA SUP World Champs. As much as the SUP racing world seems focused on Hawaii, California and Australia, the next wave of growth is going to come from other parts of the world, especially Europe.
We'll keep you posted as other nation start announcing their teams for Peru, but in the meantime here's the full line-up for Team GB (who you can keep up with on Facebook).
Team Great Britian – 2013 ISA World Stand Up Paddle and Paddleboard Championships 
Men's SUP Racing: Charlie Grey (Brighton)
Men's SUP Racing: Ryan James (Poole)
Women's SUP Racing: Marie Buchanan (Devon)
Men's SUP Surfing: Andre Le Geyt (Jersey)
Men's SUP Surfing: Jim Richardson (Wales)
Women's SUP Surfing: Abi Barker-Smith (Wales)
Men's Prone Racing: TBA
Women's Prone Racing: TBA
Team Manager: John Harvey (Jersey)