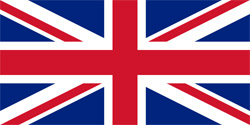 January 27, 2013
by Christopher Parker (@wheresbossman)
Meet The Brits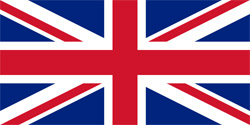 The ISA's World Paddleboard Championship is now less than a month away. From the 25th Feb to the 2nd March, paddlers from around the world will descend on Miraflores, Lima, to battle it out for the individual and team medals, as well as the pride of their country.
One of the best parts of the event is how many SUP'ing nations get represented, and it's not just the usual suspects either. When you think SUP racing you probably think California, the U.S. or Australia, not Great Britain. But the Brits have a strong Stand Up Paddling scene and will be among the "minnows" doing their best to upset their more established rivals. So let's meet the team and see who'll be racing for Queen & country in Peru…
The Brits are heading over the Atlantic with six team members, which is up from the four they sent to the ISA Worlds in 2012. The new additions this year are in the women's SUP racing and SUP surfing events, which is great to see.
In the 2x biggest events of the Championships, the Short Course and Long Distance SUP races (we're not biased or anything…), Team GB will be represented by Charlie Grey, Ollie Shilston and Marie Buchanan. All three are representing their country for the first time and sound pretty stoked about it as well: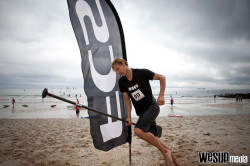 Ollie: "It's really exciting to be selected for the GB team going to Peru. Representing my country at a world championship is something I've dreamed of."
Charlie: "I'm really excited to be going to The World Championships in Peru as part of the GB team as it is not every day you get to represent your country And travel to such fantastic places. Hopefully we will inspire more people to take up the sport and to set and achieve goals they maybe thought were never possible."
Marie: "I am thrilled to be part of the six strong GB team and proud be the first female SUP racer to represent GB at the World Championships. Having never visited Peru, it will be an amazing adventure and a fantastic opportunity to meet and compete against some of the world's leading international standup paddle boarders and thanks to the support of Red Paddle Co, I'll be racing on their new 12.6 Red Race. I can't wait!"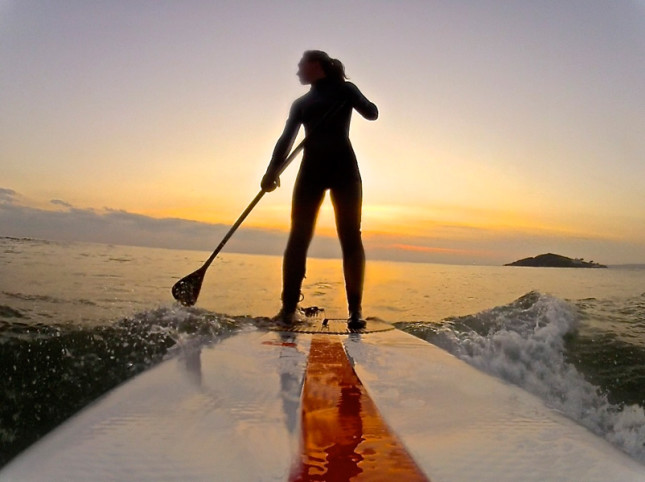 Very interesting to hear that Marie will be racing an inflatable SUP board. After seeing the trouble some of the other countries have gone through to get boards shipped over to Peru, plus the performances from a couple of inflatable riders at last year's Battle of the Paddle, it actually sounds like a pretty good idea.
The rest of the team sounds pretty excited to be hitting Peru as well:
Andre le Geyt (SUP surfing): "I was super stoked when I found out I had won the BSUPA this year but then to find out I also had made the British team was the icing on the cake. I'm really excited to get to Peru and so the world what we Brits are made of."
Jim Richardson (SUP surfing): "2nd year in a row what an honour! I'm delighted to be going back to Peru as part of Team GB. 2012's competition opened my eyes to the high performance of SUP surfing and without a doubt I came back a better surfer for it. I am very excited to be returning as part of a larger and now more experienced team."
Abi Barker-Smith (SUP surfing): "I'm thrilled to have been asked to represent GB in Peru, and very excited, it's such a great opportunity, huge thanks to Wavehunters Cornwall and Clean Earth Energy for sponsoring me and making this dream possible, and thanks to Quick blade paddle UK for my new paddle!"
Matt Smith (Peru Manager): "I used to love surfing, I now am completely consumed by SUP, needless to say I'm an addict and I am stoked to be part of the Team heading to Peru, I'm the on the ground team manager ,supporting as best I can, I'll also be filming and trying to get as much atmosphere to share with you all when we get back."
John Harvey (UK Manager): "I was lucky enough to be in the team in 2012 and it's great to be involved this time in getting the team out to Peru where I know they will do amazingly."
You'll be able to stay up to date with how the Team GB (and every other country) performs in Peru with SUPracer.com's full coverage of the ISA World Champs, but in the meantime here's the complete British lineup:
Team Great Britain @ The 2013 ISA World Stand Up Paddle and Paddleboard Championship
SUP Racing Men
Charlie Grey
Ollie Shilston
SUP Racing Woman
Marie Buchanan
SUP Surfing Men
Andre le Geyt
Jim Richardson
SUP Surfing Woman
Abi Barker-Smith
Team Managers
John Harvey and Matt Smith