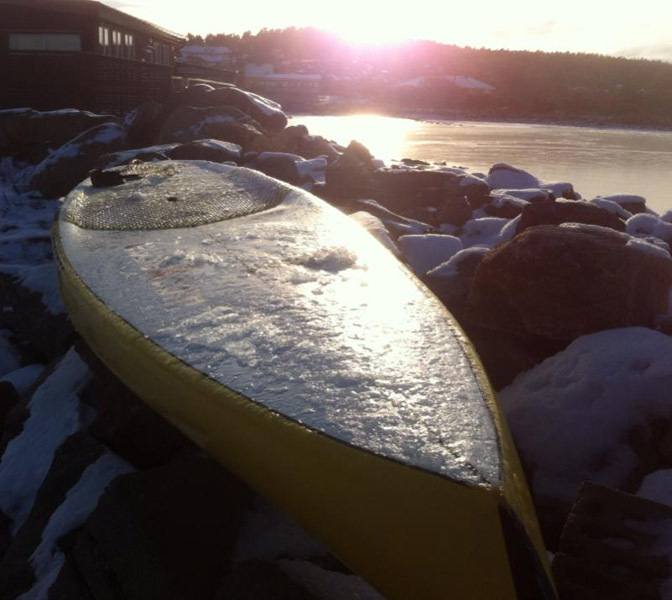 January 24, 2013
by Christopher Parker (@wheresbossman)
ISA World Paddle Championship: Here's Why Sweden Wins The "Most Committed Team" Award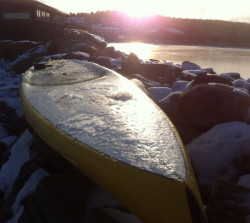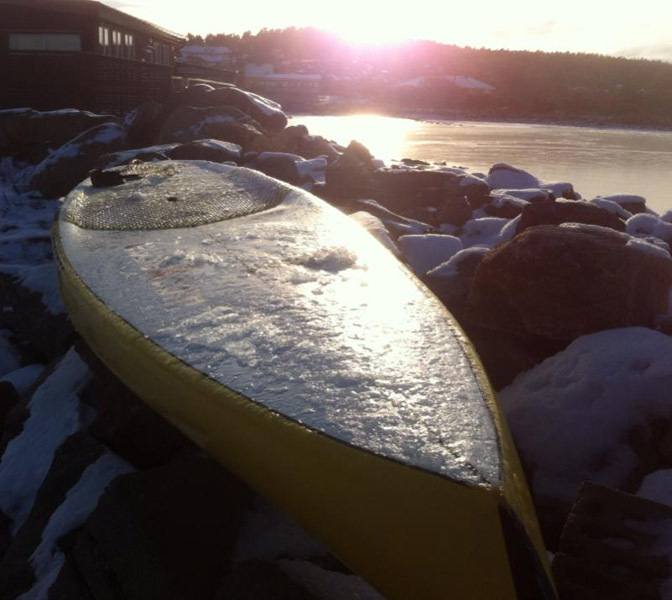 The ISA's 2013 Paddleboard World Championship is fast approaching and plenty of national teams around the world are in full training mode. While paddlers in countries like Australia and South Africa enjoy a nice hot summer, spare a thought for those in Northern Europe, where the days are short, the temperatures are cold and the water is often frozen solid.
Last year I gave Ireland the "Most Committed Team" award after they trained in the dark and surfed the wake of cruise ships just to get in shape. But this year I think one team might have the Irish beat: Sweden. This pic is from Team Captain Magnus Lindstedt, who said "It was -9 degrees, I walked an hour to find open water and by the end of my session the board weighed 20k from ice build up."
Now that's commitment.
Sweden will be sending 3x SUP racers to the ISA World Champs next month; Magnus will be joined by Johan Möller and Crille Forsberg. I'm an adopted Swede for at least half of every year, and after racing these guys myself I can safely say that Magnus, Crille and Johan will be punching above their weight in Peru.
So stay tuned to SUPracer.com for complete coverage of the 2013 World Stand Up Paddle Championship in Peru, and keep your eye on the proud Vikings from the North to take down a few of the bigger names when the SUP racing action gets under way…