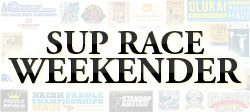 August 10, 2012
by Christopher Parker (@wheresbossman)
SUP Races; Week 32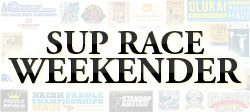 Another weekend, another big line-up of SUP races.
There's plenty of Stand Up Paddle racing action happening round the world over the next couple of days, from California to Queensland, Hossegor to Hawaii and everywhere in between.
Here are some of the highlights…
*****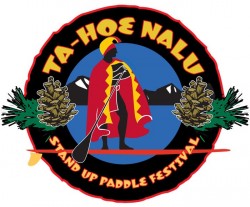 Ta-Hoe Nalu SUP Festival
Lake Tahoe, California
Tahoe has hosted half a dozen elite races this year but this weekend will probably be the biggest of them all. There's $10,000 prize money on offer at the Ta-Hoe Nalu Stand Up Paddle Festival, with plenty of the world's best in town. Aussie Jamie Mitchell will battle his Quickblade teammates such as Chase Kosterlitz, Matt Becker and Jim Terrell, as well as a good chunk of California's finest SUP racers.
Check out our Tahoe Nalu SUP Race preview for more.
*****
Stand Up World Series: Turtle Bay Summer SUP Challenge
North Shore of Oahu, Hawaii
The Stand Up World Series continues this week in Hawaii, with the Turtle Bay Summer SUP Challenge happening on Oahu's North Shore. Hawaii's finest will be on location to duke it out in the World Series' signature combo of Long Distance & Knockout Sprint events.
*****
Surftech SUP Winter Classic
Mornington Peninsula, Victoria, Australia
There's $6,000 in cash & prizes is up for grabs this weekend in Victoria, including a signed Jamie Mitchell SUP Race Board, at the Surftech SUP Winter Classic. Races on offer are a 10km downwinder, 6km flat-water and 1,500m short-course race.
While Victoria in the South of the country doesn't always get the same attention as Queensland in the North, there's a big (and rapidly growing) SUP scene and the state just about holds more SUP races than the rest of Australia combined.
*****
SUPSA Distance Race: Wendt's Return
Gold Coast, Australia
SUPSA is a Stand Up Paddling club based on Australia's famed Gold Coast, which is home to a good chunk of the world's best paddlers (Jamie Mitchell, Travis Grant, Paul Jackson, Kelly Margetts, Jake Jensen, Angie Jackson, the list goes on…). Every couple of months the club hosts a new race; earlier this year it was the 12 Towers SUP Race, then the awesome, time-trial-format "Creek To Creek".
This month they've got the "Wendt's Return", an 8km, flat-water race up and down Currumbin Creek (with Wendt's Bridge being the halfway point). Several gun paddlers, such as Paul "Jacko" Jackson and Jake Jensen will be battling it out for the home-town victory.
*****
Those are some of the big SUP races happening this weekend, but there's plenty of other action right around the world. Check out our list of Stand Up Paddleboard races for the complete guide, then check back after the weekend for all the race results.