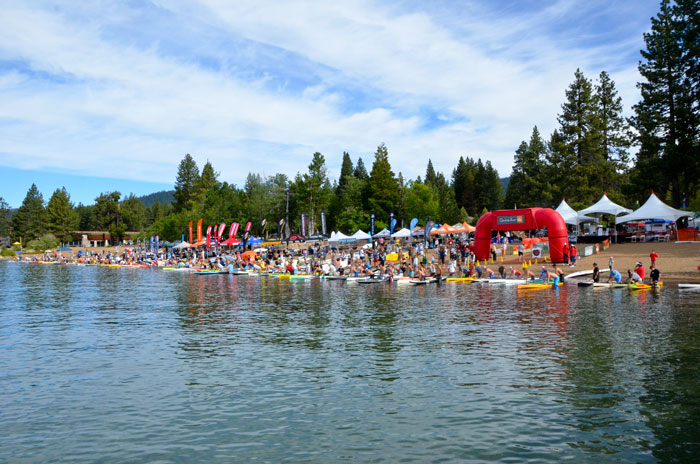 August 9, 2012
by Christopher Parker (@wheresbossman)
Ta-Hoe Nalu Preview: $10,000 Prize Purse + 10x World Champ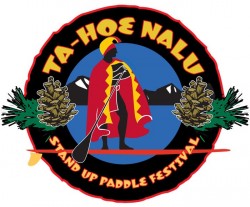 Lake Tahoe is hosting yet another elite Stand Up Paddle race this weekend, with the 2012 Ta-Hoe Nalu SUP Festival kicking off tomorrow night. According to our uber list of SUP races, the Tahoe Nalu is a five-star event, featuring a $10,000 prize purse and plenty of elite talent.
The Festival includes a 4 mile Open Race, 10 mile Distance Race and best of all, a knockout Survivor Race; the main sponsor this weekend is Quiksilver Waterman Collection and they're bringing the awesome Survivor format to Tahoe.
Survivor features a series of back-to-back knockout sprints, with paddlers duking it out in race after race until there's only a handful left standing. The last 5-10 paddlers from each sprint get dropped, so if there's 50 paddlers lining up at the start, the winner will have to "survive" for at least five consecutive sprints in order to claim the title. In other words: it's awesome.
The format was created for the Waikiki Paddle Festival by 10x World Champ Jamie Mitchell, who'll be on Lake Tahoe this weekend himself. The Aussie will battling it out against America's finest, including last year's Tahoe Nalu runner-up Chase Kosterlitz (Danny Ching and Candice Appleby were the 2011 Ta-Hoe Nalu Champions).
This is the first time the Survivor format has (officially) been used since Waikiki, so it'll be good to see if it's still as much of a crowd pleaser as it was in May.
Results from both the Survivor and Long Distance races will be combined to crown the overall "Elite Grand Champion" of the Ta-Hoe Nalu SUP Festival, which is where the prize money comes in… The top 10 men and top 5 women share in the cash, with the men's champion claiming $2,000 and the women's overall winner taking home $1,400.
We'll have all the Tahoe Nalu race results for you as they happen, so if you can't make it to the Lake then simply check back on SUPracer.com over the weekend for all the action.
2012 Ta-Hoe Nalu Stand Up Paddle Festival
Saturday morning: 10 mile Distance Race
Saturday afternoon: Grom races
Sunday morning: 4 mile Open Race
Sunday afternoon: Jamie Mitchell's Signature Survivor SUP Race
More info on the official Ta-Hoe Nalu site.