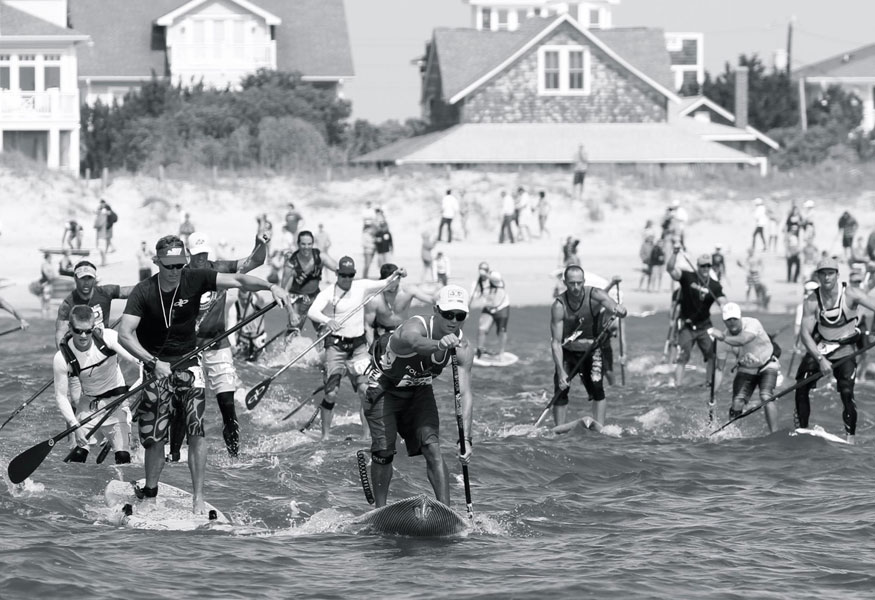 December 31, 2013
by Christopher Parker (@wheresbossman)
SUP Athletes Association Officially Launches

So the Stand Up Paddle Athletes Association officially launched a few hours ago. In case you've avoided the internet for the past two weeks, the SUP Athletes Association, or SUPAA, is a group formed by leading paddlers to give the athletes a collective voice and drive the sport forward in a positive direction.
A group such as this, which many paddlers feel is desperately needed, has seemingly been talked about for the past year or two at every major event. However it wasn't until a few months ago that the master plan was finally set in motion, after many of the world's finest met during Battle week to debate the direction of SUP racing in general. Since that meeting, the SUPAA Board of Directors have been working behind the scenes to get the Association ready for launch.
Some of the biggest races in the world have already agreed to use SUPAA's rulebook in 2014 and I dare say quite a few more will jump on board in the next few months.
We've already covered the SUP Athletes Association extensively as they geared up to today's launch, but in case you missed our earlier coverage:
# First read this: What Is The SUP Athletes Association, And What Does It Mean For The Future Of SUP Racing?
# Then read this: SUP Athletes Association Board of Directors (hint: some very talented people are behind it)
# And then this one: "Why is SUPAA Different?" over on the official site
# And then if you like what you see and want to support the cause: Join SUPAA
I sincerely hope the SUP Athletes Association is a big success. The group has some major goals that, if successful, will bring some much needed uniformity and clarity to what is an extremely fragmented sport. We'll also keep you posted with the latest news as this new Association kicks into gear and starts implementing its plans over the next month or two.
(Full disclosure: I'm a member of the SUPAA Advisory Board)