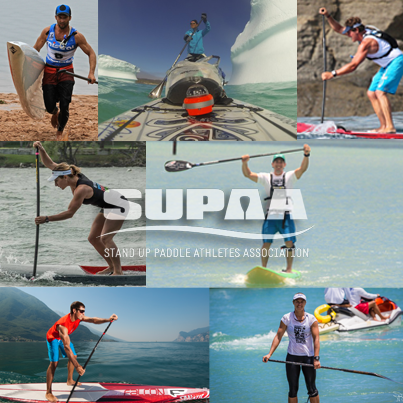 December 19, 2013
by Christopher Parker (@wheresbossman)
Who's Running The Show? SUP Athletes Association Reveals Board Of Directors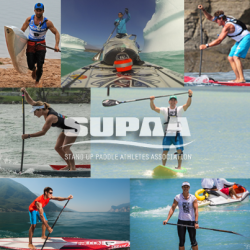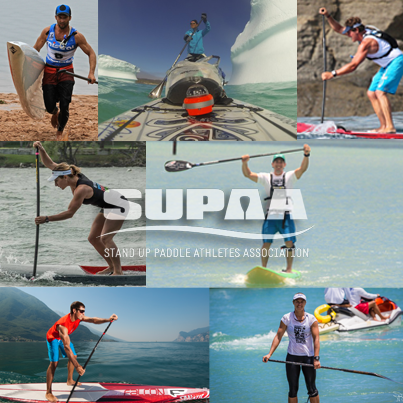 On Monday we asked "what" is the Stand Up Paddle Athletes Association. Well now we know "who" it is as well, with the initial Board of Directors line up revealed. And it's not too shabby…
The new organisation, which aims to promote the sport by giving the athletes a collective voice, will be helmed by: both of the reigning Molokai-2-Oahu Champions, National Champions, State Champions, European Champions, SUP adventure record holders as well as perhaps the most well-traveled SUP athlete in the world.
In case you missed our story yesterday or have completely avoided Facebook the past 24 hours (seriously, every three seconds I see new "such and such likes SUPAA" pop up in my news feed), here's the elevator pitch (this is the group's official "Mission Statement"):
SUPAA is dedicated to promoting excellence in the sport of stand up paddling. In pursuing this mission, SUPAA will (a) establish organizational standards to improve the quality of events and instruction (b) promote rules to ensure fair competition and (c) endeavor to establish a standard of excellence in all aspects of stand up paddling. These initiatives will produce a uniformly positive experience for stand up paddle constituent groups, including but not limited to: athletes, officials, sponsors, spectators, volunteers, media, consumers and manufacturers.
But who's running the show?
Travis Grant – Australia – Reigning Molokai and BOP Distance Race Champion
Eric Terrien – France – European Champ and one of the best in the world
Chase Kosterlitz – USA – East Coast Champ and one of the strongest paddlers in the world
Lina Augaitis – Canada – Rising star on the women's scene. Canadian Champ and Top 3 @ the Battle
Terrene Black – Australia – Reigning Molokai Champ
Bart de Zwart – Netherlands – 3x SUP 11 City Tour Champion and renowned SUP explorer
Belar Diaz – Spain – Mr. Everywhere traveled the world and competed in 29 different elite races this year
That's quite a list. Though of course being a good paddler doesn't automatically equate to being a good Director. Fortunately I think we're in pretty safe hands. I know this entire bunch personally and can vouch for their passion and dedication to the sport. Plus between them they've got over 300 races of experience, so they have a fairly intimate knowledge of the stand up paddling world.
The Board of Directors will be in charge of organising and steering SUPAA, though they'll be seeking the input of serious paddlers from right across the racing the scene as well. It's a very impressive line-up featuring champion, well-respected paddlers from across the globe (the seven Directors represent six different countries).
The SUP Athletes Association launches on 31st December so I'm sure we'll be hearing a lot more about the group's work in the coming days and weeks.