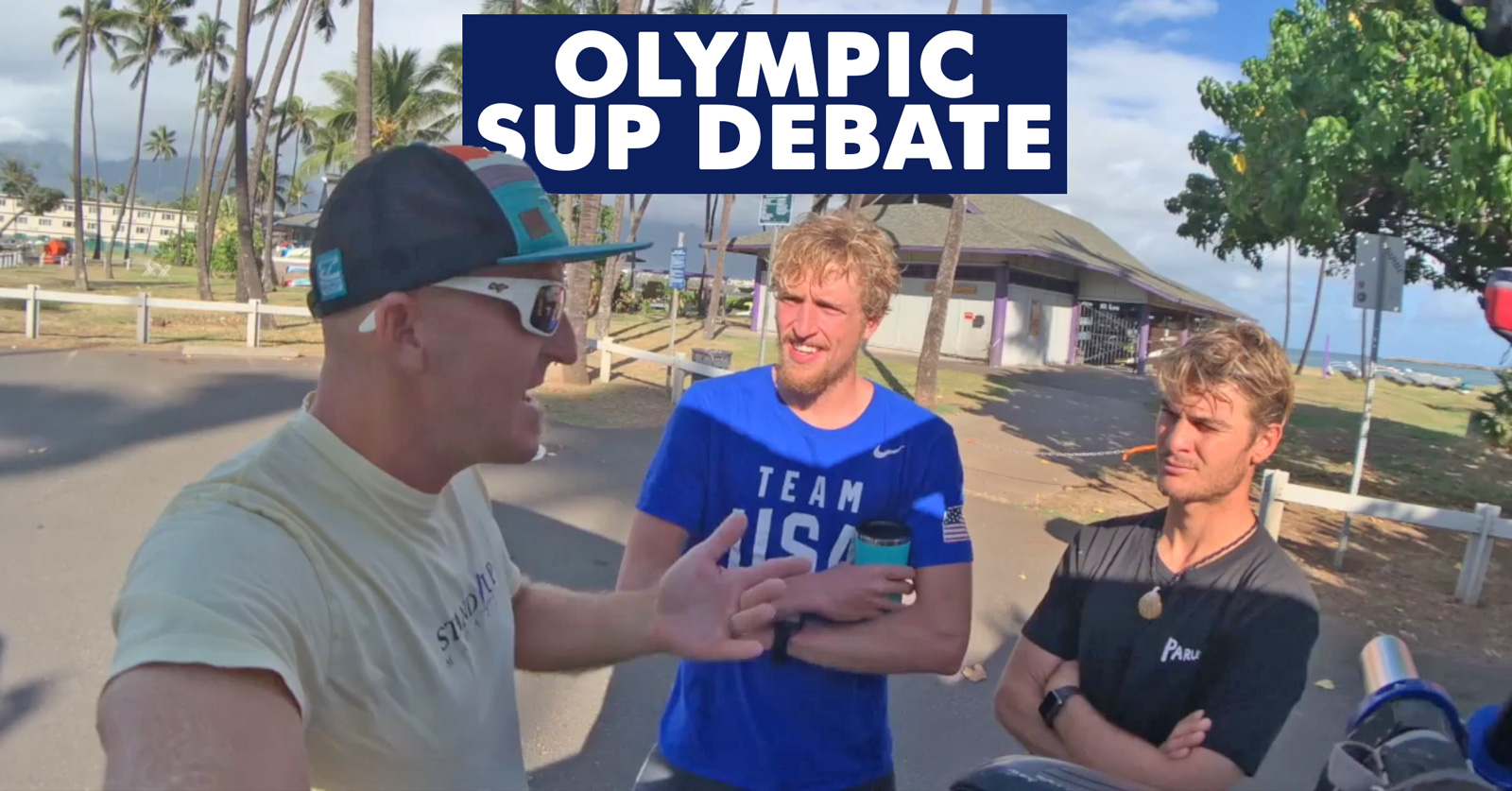 October 15, 2019
by Christopher Parker (@wheresbossman)
WATCH: Connor, Zane weigh in on the Olympic debate
https://www.facebook.com/standupmagazin/videos/527880327973829/
Seems like it's the month for paddletics.
First I posted about the ISA's last-minute decision to host a World Championship in El Salvador next month, a move that left many paddlers scratching their heads. Then just last week it was revealed that several top athletes would be competing at the inaugural ICF Worlds in China. Oh and the whole political shit-fight apparently had its day in court in Switzerland recently.
Now we get to hear some unfiltered views from a couple of the top athletes about the whole idea of paddleboarding in the Olympics and which federation would best serve the sport. Connor Baxter and Zane Schweitzer chatted with Mike Jucker from Stand Up Magazin on Maui recently. Mike has been pushing this debate forward better than just about anyone, and he always tries to get an unbiased look at what's happening.
The entire video is well worth a watch but if you want the quick summary: The paddlers think both federations need to lift their game.