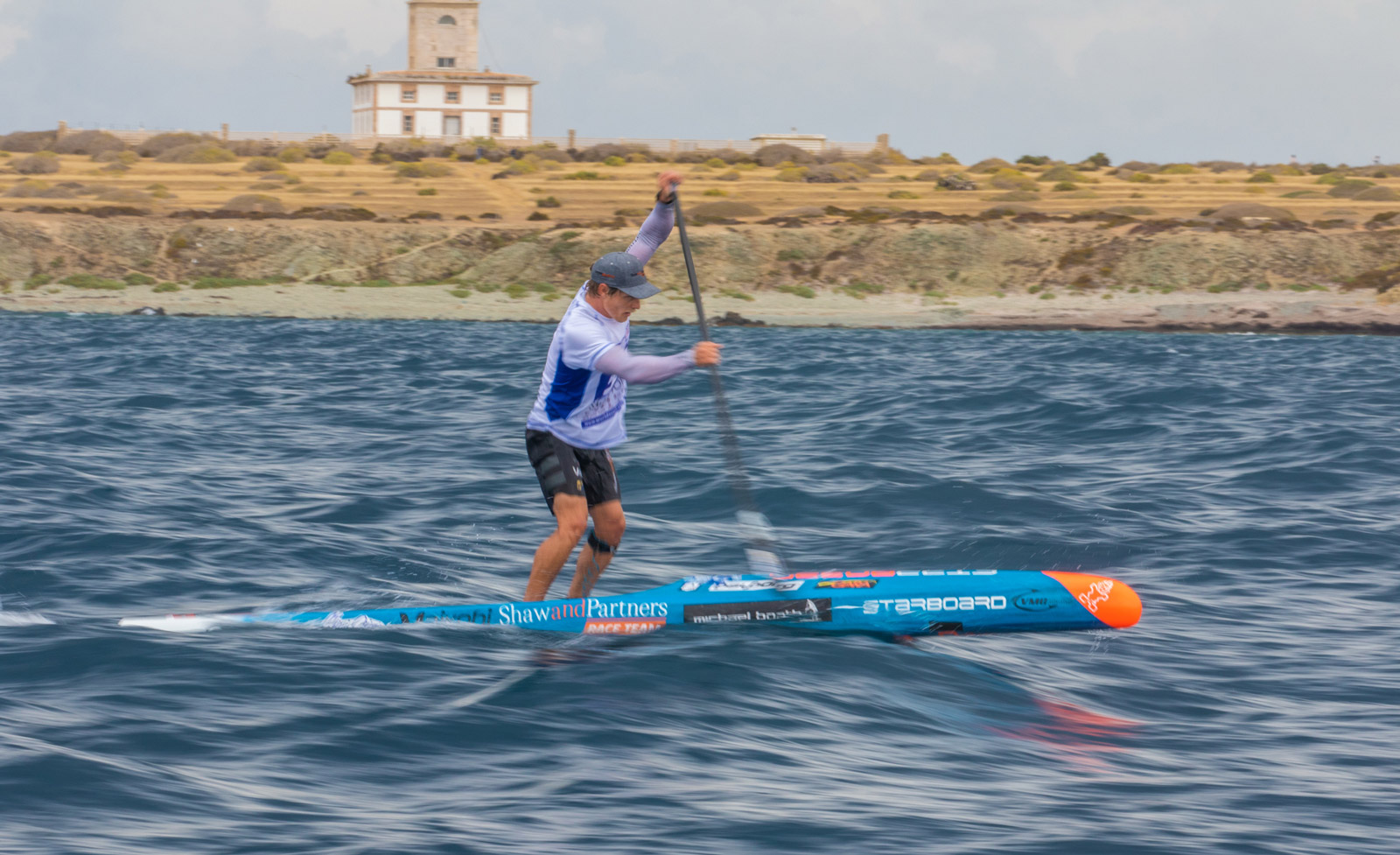 October 13, 2019
by Christopher Parker (@wheresbossman)
The ICF Worlds are shaping up to be a pretty big deal as top athletes sign on (…but I still have a few questions)
As soon as the International Canoe Federation (ICF) announced it would be hosting a SUP World Championship this year, the messages started hitting my inbox.
"Who's going?" "Is such and such racing?" "You reckon everyone will support it?"
While running a successful SUP race involves far more than simply attracting a few big names it certainly is one of the easier metrics to gauge interest in an event — especially when that event is called as a world championship. Throw in the Olympic paddletics swirling behind-the-scenes and it's safe to say interest in this event has reached buzz-worthy levels.
So who is going to be competing in Qingdao, China next week? With the inaugural ICF Worlds just 10 days away (Oct 25-27) we can finally start to answer that big question. As of last week entries for the 2019 ICF SUP World Championships stood at 122 athletes from 35 nations.
UPDATE (15 Oct): Registration closed today — the final tally is 135 athletes from 37 nations.
Top women already signed up include Olivia Piana, Sonni Hönscheid, Fiona Wylde, PanAm gold medalist Lena Ribeiro, Susak Molinero, Caterina Stenta, and ISA sprint gold medalist Tarryn King from South Africa, while the men will be led by some of the biggest names in the sport such as Michael Booth, Lincoln Dews, Connor Baxter and Bruno Hasulyo.
They'll be joined by fellow international athletes Ty Judson, Daniel Hasulyo, Martin Vitry, Kenny Kaneko, Pan-Am silver medalist Vinnicius Martins and fellow Brazilian (and reigning ISA sprint gold medalist) Arthur Santacreu, Martino Rogai, Leo and Claudio Nika, Aussie ironman star Jackson Maynard, Dutch champ (and 11 Cities runner-up) Joep van Bakel, Latvian dark horse Arvis Iljins, Olympic paddler Tommy Buday Jr, Hong Kong young gun Jack Seymour, and Japan's up-and-coming star Rai Taguchi.
Qingdao will also feature a couple of legends that have crossed over from the canoe world: Three-time Olympic gold medalist Sebastian Brendel from Germany and Hungary's marathon canoe world champ Márton Kövér.
The event will be run over three days featuring the standard trio of disciplines: sprints, tech race and a marathon.
Of course, throwing up a €36,000 prize purse helps, and the more cynically-minded will ponder just how many pros would be competing if there wasn't any money on the line. Either way, it's a very solid line-up of international talent, especially considering this is the ICF's first major SUP event and especially considering it's being held in a logistically-difficult country.
We'll still have to wait and see just how well the event is run but it's already crossed its first hurdle – attracting top talent – with relative ease.
But the most impressive stat is surely the spread of nations: 35 37 countries will be represented in Qingdao, which is close to the all-time record for a world championship (42 at the ISA Worlds in logistically-friendly Denmark back in 2017).
While the SUP powerhouses of Australia, the USA, France and Brazil are all represented, it's particularly encouraging to see athletes from as far afield as Egypt, Poland, Romania and Serbia signed up to race in Qingdao.
The full list of nationalities currently stands at: Argentina, Australia, Austria, Brazil, Bulgaria, Canada, China, Czech Republic, Denmark, Egypt, Estonia, France, Germany, Greece, Hong Kong, Hungary, Israel, Italy, Japan, Republic of Korea, Latvia, Macau, the Netherlands, New Zealand, Philippines, Poland, Romania, Russia, Serbia, Slovenia, South Africa, Spain, Switzerland, Ukraine, and the USA.
UPDATE (15 Oct): Athletes from Morocco and Portugal signed up this week to bring the final total to 37 nations.
One big question I have, though, is whether or not the ICF Worlds are a national team-based event. Will there be much patriotic pride among the paddlers? Will we see flags flying on the beach or are the pros just there for themselves?
One of the few things the ISA Worlds has actually done quite well is to create a team-first atmosphere in a sport that's an otherwise individual pursuit. It's hard to manufacture that national pride overnight and the ICF will need to work long and hard to establish such spirit.
I could be wrong, but I get the sense most top paddlers are approaching Qingdao as an individual championships rather than competing for their country. I've seen some national pride from the likes of the Hasulyo Brothers and Tommy Buday Jr, but perhaps because athletes didn't have to qualify through national federations (which is both a positive and a negative) we haven't witnessed the usual flag-waving.
We'll have to wait a couple of weeks to reserve judgement, of course, and either way it's exciting to know the level of competition will be world class.
You can watch the ICF Worlds live broadcast from October 25-27. I'll be hosting the live stream alongside living legend Kelly Margetts. Throw in the plethora of pro paddlers and I'd say we're in for a pretty good show.