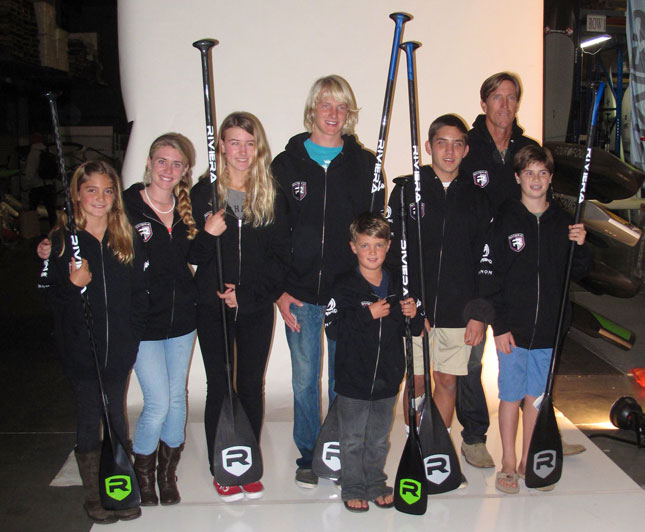 December 2, 2012
by Christopher Parker (@wheresbossman)
Riviera Paddlesurf Is Doin' It For The Kids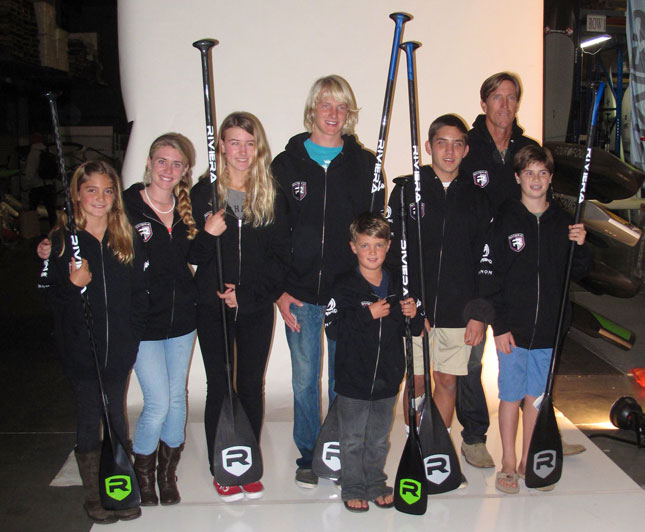 Riviera Paddlesurf, home to the likes of Danny Ching and his 404 race boards, has just launched a dedicated Junior SUP Training Program for kids in Southern California.
It's billed as a "high performance development program" and the first round features a bunch of hand-picked youngsters. The kids, who age between 9 and 17, will be under the guidance of Mike Eisert, an international-level rower, kayaker and outrigger paddler.
From the official press release:
"The program incorporates a rigorous training schedule designed to maximize physical fitness and board handling skills with ocean/water safety and environmental awareness taught by a team of experienced coaches and supported by an incredible community of "mentors" that include athletes, paddlers, ocean safety professionals, environmental awareness advocates, parents, local community leaders, teachers and more."
As the Coach himself says: "The ultimate goal of the Junior SUP Training Program is to not only build strong paddlers, but strong kids with strong values."
The initial wave of seven kids were chosen for their ability, dedication and willingness to learn and includes three girls; Alex Higginson (9 years old), Shae Foudy (13), Tyler Jones (16) and four boys; Conrad Rojas (10), Nick Scheel (13), Daniel Russell (16), and Reese Schwaab (17).
There's been a huge increase of kids in SUP this year: Tahoe hosted a record-setting kids' race, Kai Lenny was the pied piper in Oregon, while the Battle produced some memorable moments as well. So Riviera's Junior SUP Training Program comes at a good time and sounds like a pretty cool adventure for this group, plus it might just produce a few SUP racing stars of the future. Though there's only catch: All kids in the program have gotta keep up their grades, otherwise they're out!
For more info on Riviera's Junior SUP Training Program, contact Coach Eisert: danaoccmike@gmail.com.