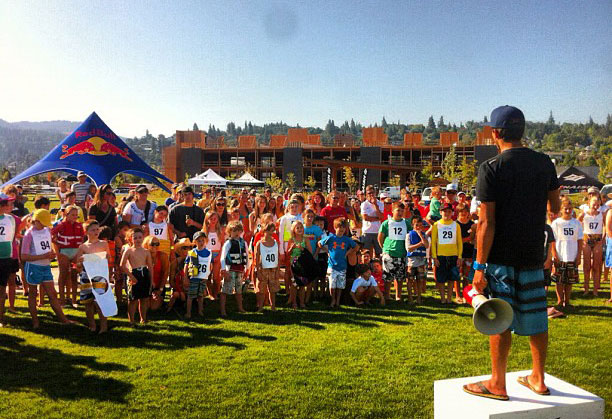 August 18, 2012
by Christopher Parker (@wheresbossman)
200 Kids Turn Out For Kai Lenny's "Grom SUP" Race Clinic (And Set New Record)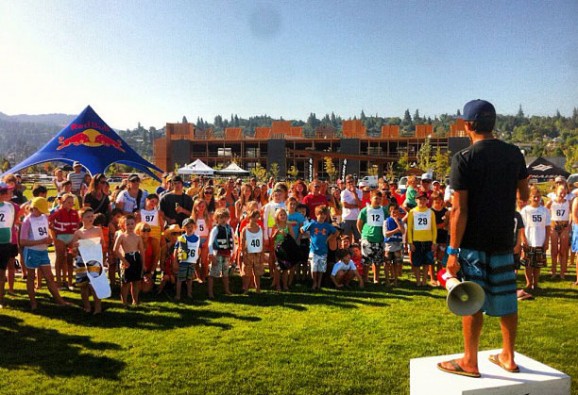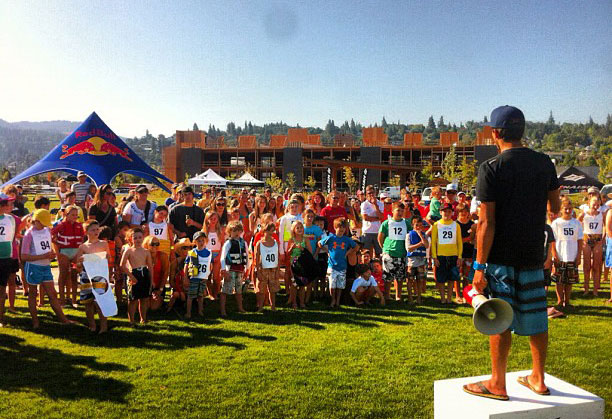 Kai Lenny's "Positively Kai Grom SUP" paddle clinic/SUP race drew roughly 200 kids to Hood River yesterday, smashing the record for the highest number of stoked groms ever seen at a SUP race.
Only a few days ago we asked if the Tahoe Nalu Grom Races set a new "Kids' SUP Racing" record after they had 41 paddlers aged 12 years & under competing. Well if that race was maybe a record, this one *definitely* is.
The Positively Kai Grom SUP was held yesterday, in the lead-up to the Naish Columbia Gorge Paddle Challenge (which is happening right now). It featured Kai Lenny (obviously) plus a bunch of other Naish Team Riders, including the likes of Chuck Patterson, Karen Wrenn and Jenny Kalmbach.
It's cool to see stoked groms simply getting out on the water and paddling, but it's really cool to see them interested in SUP racing. One common (and fairly warranted) critique of Stand Up Paddle racing has been that it's attracted a largely older crowd. There's nothing necessarily wrong with that, but it could make you wonder where the future of our sport was going to come from.
Look no further…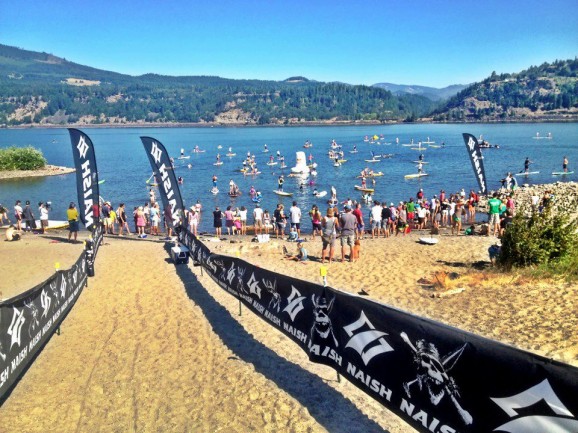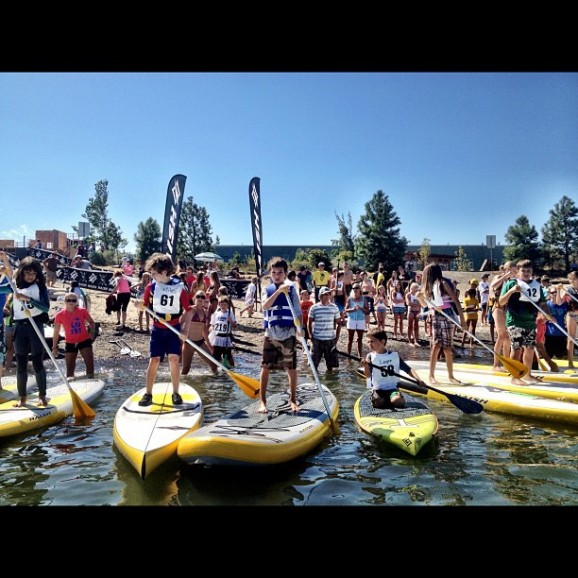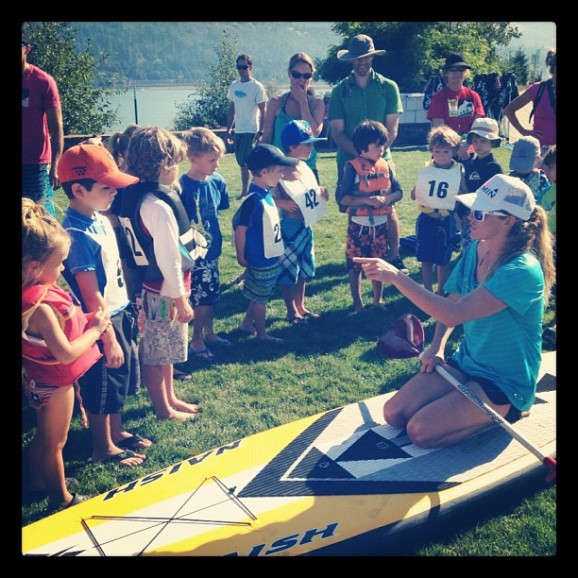 Pics by @kai_lenny, @chuckpatterson, @jennykalmbach and @karen_wrenn on Instagram.