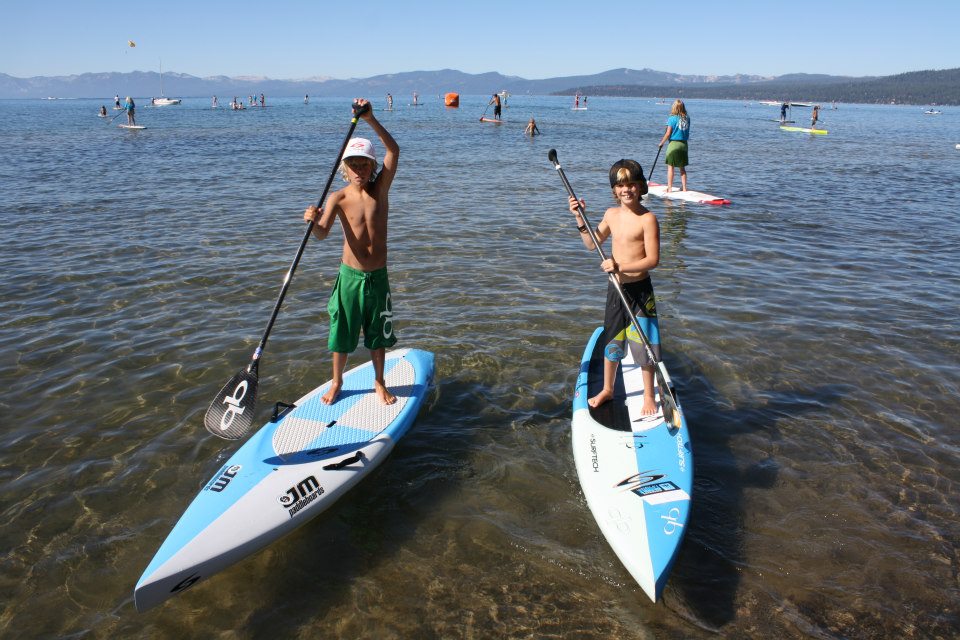 August 15, 2012
by Christopher Parker (@wheresbossman)
Tahoe Nalu Sets Record For Kids' SUP Racing?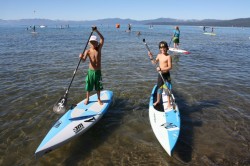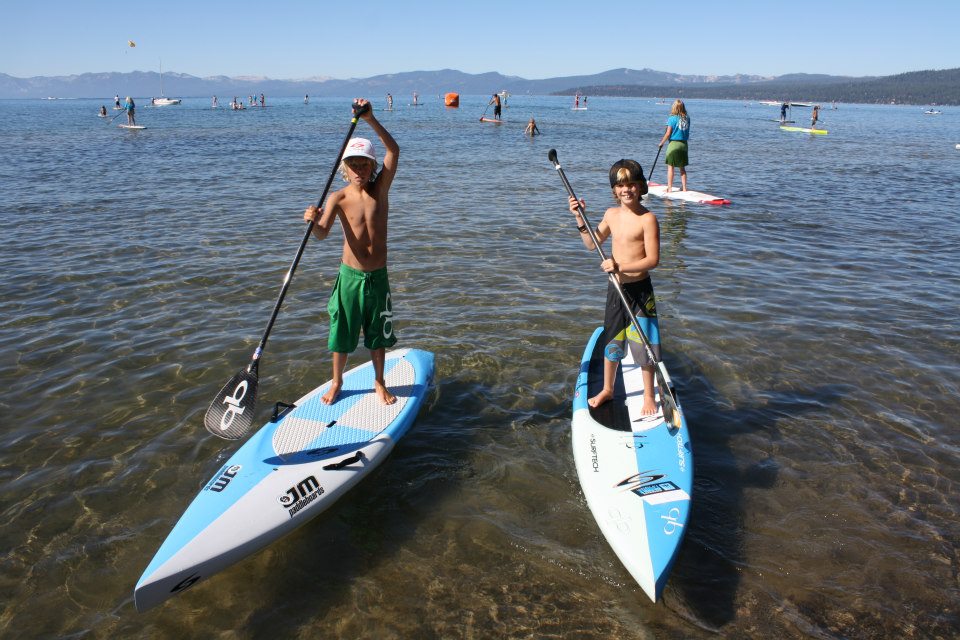 If you check out the results from the Tahoe Nalu SUP Festival, you'll see one thing is clear: There were TONNES of kids at Lake Tahoe on the weekend. And that's big news.
Why?
Up until now, a lot of SUP races have featured an average age of 40 plus. There's nothing wrong with having a more mature racing crowd, though with middle-aged men and women greatly outnumbering kids you could perhaps wonder where the future of our sport would be coming from.
But that seems to be changing this year, with more and more kids starting to not only paddle, but actually starting to compete in races as well. This was highlighted perfectly on the weekend at Tahoe, where an impressive 15 paddlers aged 15 or under completed the 4 mile Open Race. There was even one eager 12 year old who finished the 10 mile Distance Race.
But that was nothing compared to what happened next: At Saturday afternoon's dedicated Grom Races, there were a total of 41 kids aged between 4 and 12 years who grabbed a paddle and tried their hand at racing.
To have 41 paddlers (of any age) competing would make most race organisers smile, to have 41 kids 12 and under is nothing short of a record (we're assuming?).
John Ashley over at PaddleSurf.net summed it up nicely by saying "Congratulations SUP racers, you've just become irrelevant." Let's hope so…