March 4, 2013
by Christopher Parker (@wheresbossman)
We Now Return To Your Regularly Scheduled Broadcast…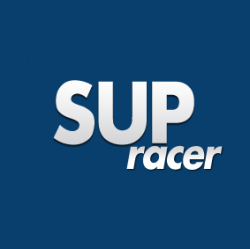 So the 2013 ISA World SUP and Paddleboard Champs have come to a close. Seems like just yesterday we were stepping off the plane in Lima, changing our dollars into soles and arguing with the taxi driver about whether or not a 12'6 race board could fit on top of a hatchback that had no roof racks.
And then just like that, it was over. Six days of incredible competition that went well above and beyond expectations. For us here at SUPracer.com, the racing side of this event was incredible. Sure, some of the top names were missing, but if those guys and girls were watching the webcast I bet they wished they were in Peru…
The Long Distance race, usually the boring one, produced the most exciting finish I've ever witnessed. The prone paddleboard events, supposedly meant to be a walk in the park for the top Aussies, ended up being incredibly exciting.
And then, on then final day of competition, the Technical Course SUP Race delivered an absolute cracker. The finish between Jamie Mitchell and Casper Steinfath will go down in the history books for sure. The moment Casper and JM high-fived each other, as they surfed a wave towards the shore and one last sprint-to-the-line-for-Gold, summed up the whole event for me.
The powerhouse paddling nation of Australia vs. the newest member of the ISA, Team Denmark. One of the living legends of paddleboarding alongside one of the up and coming young guns. Danny Ching wasn't in that race, nor were Kai Lenny or Connor Baxter. But I still believe that final minute on Saturday afternoon was more important for the sport of Stand Up Paddle racing than just about any other.
I can't wait for the 2014 ISA Worlds… wherever they happen to be hosted. And we'll have a few more post-Peru recaps, photos and videos in the next few days, but there are also plenty of other SUP races happening around the world that we're going to put the focus back on…
This coming weekend the Punta Sayulita Classic is going to rock Mexico, then straight after we've got the epic Magallanes Paddle Challenge to kick off the 2013 Stand Up World Series.
After that, the 2013 SUP Race Calendar goes into overdrive, with race after race after race. May and June sees the massive European SUP Race Tour, July is downwind month in Hawaii, August and September host some huge events in the States, then before you know it, it's the last weekend of September and we're back at Dana Point.
It's going to be a big year…