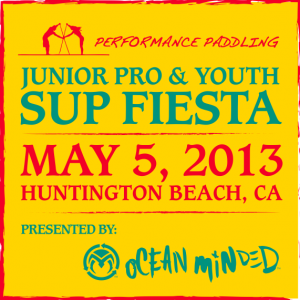 April 4, 2013
by Christopher Parker (@wheresbossman)
The Kids Are Taking Over: Appleby & Vela Announce "Junior Pro & Youth SUP Fiesta"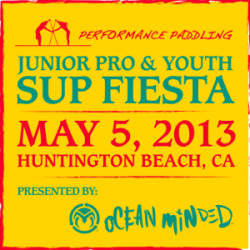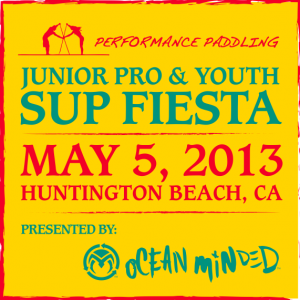 Candice Appleby and Anthony Vela's Performance Paddling have just announced what looks set to be a great new SUP event. The Junior Pro & Youth SUP Fiesta will be happening May 5th @ Huntington Beach, and as the name suggests is going to be exclusively for the kids.
The event will feature a youth-only SUP Race in and out through the waves as well as a pro junior SUP surf contest. Several of the world's best groms have been invited to compete, from as far away as Australia and Hawaii, while there will be some big name paddlers on the beach lending their support.
There's also a $5k bounty on offer thanks to Ocean Minded, while the whole thing will be webcast live thanks to SUP Connect. To top it off, all proceeds from the Junior SUP Fiesta will be going to Stand Up For The Cure, a great charity event that supports Breast Cancer Research.
It's great to see how many kids are getting into SUP racing; in the early days of this sport it was a rare sight to see a grom on a race board, but now there's entire armies of pint-sized paddlers gliding past us old hacks at almost every race. AV and Candice have already been helping to lead the way through their Performance Paddling SUP team and this event sounds like it'll raise the bar even further.
The Junior Pro & Youth SUP Fiesta is set to happen in four weeks time at Bolsa Chica State Beach, Huntington, so if you're keen to know more go check out the official site.